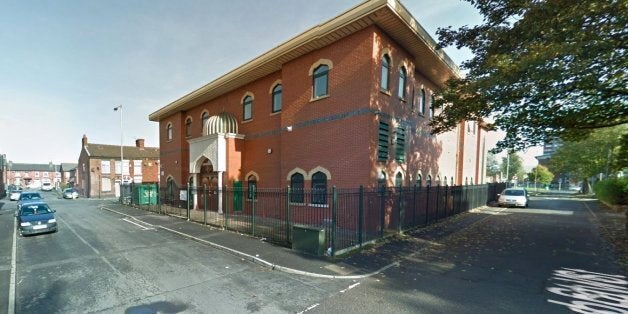 Three men have been arrested on suspicion of causing death by dangerous driving after an 11-year-old boy was killed in a hit-and-run-outside a mosque in Manchester, police have said.
Officers were called to reports of a vehicle striking the child on Moss Street West.
The boy was rushed to hospital but sadly died a short time later.
The car that hit him, believed to be a dark grey or black Mercedes A or B class, did not stop at the scene.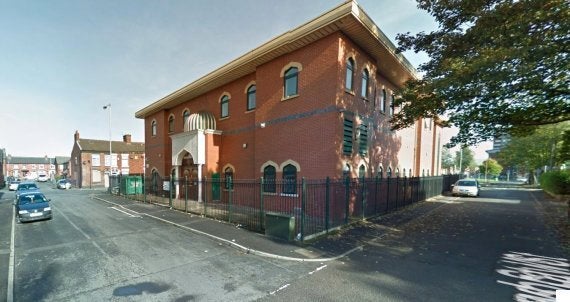 The Mosque outside of which the boy was struck by a car
One witness told how the child had been coming out of a mosque on the road when he was struck.
"The car went straight past our place really fast. It knocked the little boy over and he went flying up into the air," they told the Manchester Evening News.
"It happened about 4.45pm. The boy was coming out of the mosque. He lives locally. I went to help him, but he was gone. He was helpless."
In a earlier statement before the three men were arrested, Sergeant Paul Higgins from the Serious Collision Investigation Unit had said: "A child has tragically been killed in a collision and we are doing all we can to trace the driver of the vehicle.
"While we are in the early stages of our investigation we believe the car involved is a dark grey or black Mercedes A or B class and it will have damage to the front nearside headlight.
"We would ask if anyone saw the vehicle around the time of the collision, or has seen it since, that they contact us.
"It may be the vehicle has been parked up and left somewhere nearby so I would ask people living in the area to check outside their house and call us if they see a vehicle matching the description."
Anyone with information should call police on 0161 856 4741 or speak anonymously to Crimestoppers on 0800 555 111.
Related