As is the tradition every year, the Oscars paid tribute to those from the entertainment industry who have died over the past 12 months, including Alan Rickman, David Bowie and Leonard Nimoy.
MORE OSCARS:
However, while the In Memoriam section included several late, great stars from the acting world, there were also a couple of omissions.
Most notably, people on Twitter were unhappy that Uggie the Dog had missed out a place in the tributes.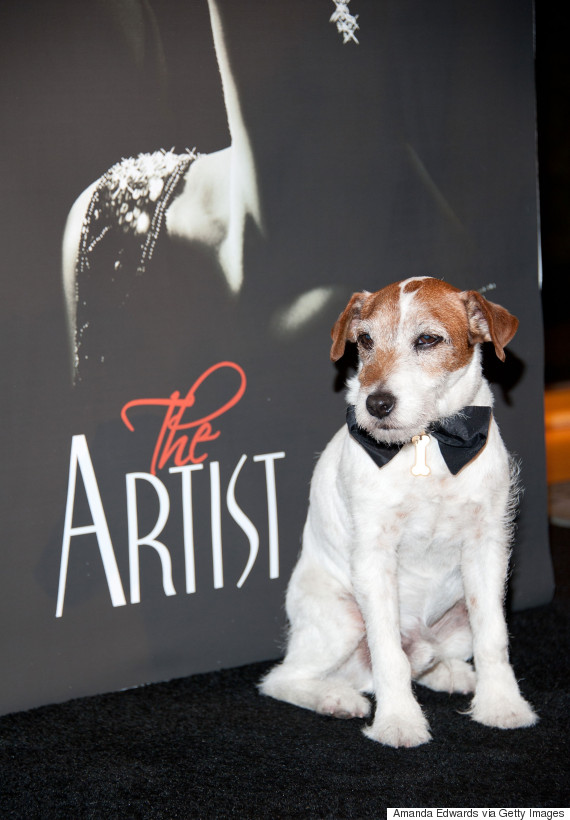 Uggie The Dog
While the canine oversight might seem trivial to some, it's important to consider that Uggie's part as Jack in 'The Artist', which won five Oscars upon its release, including for Best Picture, was a pretty hefty one, even receiving third billing in the film's credits.
Uggie even attended the awards bash back in 2011, though was notably absent when it came to paying tribute to film stars lost over the past year.
Cinephiles were quick to voice their disdain for the omission on Twitter:
UGGIE THE DOG WAS SNUBBED #Oscars

— Erin Vail (@vailerin32) February 29, 2016
In Memoriam, what happened with Uggie the dog? 😭😭😭 #Oscarspic.twitter.com/YnIOK3REOb

— World Traveling Feet (@WorldTravelFeet) February 29, 2016
Es neta que no tomaron en cuenta a Uggie the dog? 😞

— Cyn (@cyn_yavi) February 29, 2016
Shame! "Uggie, the dog from The Artist was excluded from In Memoriam tribute" #Oscars#dogshttps://t.co/bvoKBgMNj5pic.twitter.com/0LrqzTL8dv

— Nina Nagai (@ninagoe) February 29, 2016
THEY DIDNT PUT UGGIE IN THE IN MEMORIAM SMH

— daniel (@danieldufffy) February 29, 2016
I ONLY WATCHED FOR 20 MINUTES BUT NO UGGIE MEANS I WILL WATCH NO MORE.

— The Life Of Nickrob (@Nickrob) February 29, 2016
Uggie died back in August, at the age of 13, with his former trainer from 'The Artist' saying at the time: "I will forever hold him dearly in my heart and never forget his infinite love for chicken and hot dogs."
Several other actors were snubbed from the In Memoriam list, including Abe Vigoda from 'The Godfather', another film which won multiple Oscars upon its release, as well as Tony Burton, Manoel de Oliveira, Gunnar Hansen, Angus Scrimm, and Jacques Rivette, all of whom have died since the last Academy Awards in 2015.
SEE ALSO:
LIKE US ON FACEBOOK | FOLLOW US ON TWITTER