Footage has emerged online of what appears to be a polar bear with a plastic container stuck around its body in a Netherlands zoo.
The video, believed to have been filmed at the zoo in Emmen, shows the bear swimming around its enclosure with the red crate around its middle.
The animal does not appear to be in distress in the footage, although the box looks as though it is tightly wrapped around the polar bear's middle.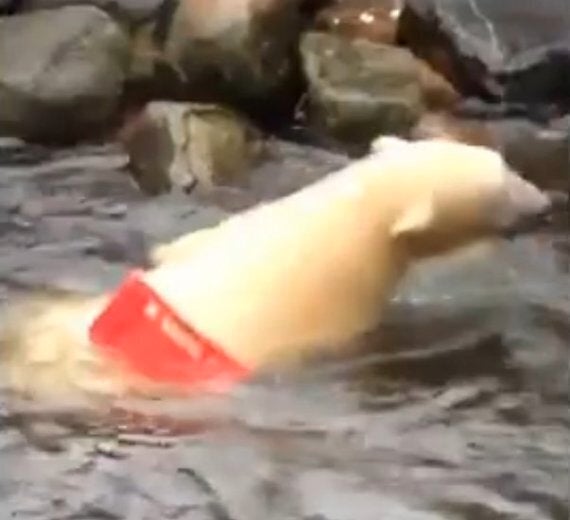 Footage has emerged of a polar bear in a Dutch zoo with a plastic crate trapped around its torso
According to reports, the video was filmed in December, but the footage was only recently uploaded to the internet.
"The bear was stuck but the zoo workers visibly were used to it as they did not react," the person who filmed it reportedly wrote online.
The footage emerges online as an increasing number of questions are raised about how tourists interact with wildlife.
Last month, there was international outrage after a dolphin died when tourists tried to take a selfie with it in Argentina.
A few days later it emerged that a distressed shark had been taken out of water in order for travellers to have a photo opportunity.
Popular in the Community