The five things you need to know on Tuesday March 1, 2016…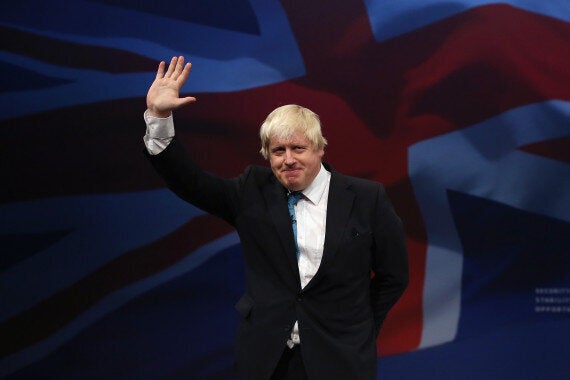 1) BARRELS OF BRENT CRUDE
Cabinet meets this morning and the mood around the 'coffin-shaped' table will be the most sombre for a long time. With the PM's own political death after a Brexit vote now openly canvassed by Tory MPs, it's no wonder. Will Iain Duncan Smith finally explode, or will the PM himself reassert his authority again? Will anyone raise the fact that IDS is openly defying the No.10 edict on EU papers (see below)?
But the bigger picture is on just whether Dave can get the punters to trust him as they did in the general election last May. And whether Boris Johnson is actually the guy who will swing the referendum.
Many Eurosceptics derided No.10's latest dossier on the risks of Brexit. Cameron did a quick David Brent impression on his roadshow yesterday, declaring 'This is not Project Fear, it's Project Fact'. Fact! Some say it's crude, but will it be effective, as it was in the Scots independence referendum? There were lots of scary things in the Government dossier, not least the threat of a 'sugar tax' on British sweets and chocs. No wonder Chris Grayling slammed the Government's "relentless campaign of fear".
But it was Boris who had the best line, appearing on LBC to sum up Dave's new tactic as 'baloney'. Just as worrying for No.10 though is the fact that Boris is next Sunday's star guest on the Andrew Marr Show (which confirmed him yesterday). Given all the alleged promises to No.10 that he and Gove would just set out a principled stance and then go quiet during the campaign, that looks like yet another act of war.
It is indeed getting more fractious by the day. Rachel Sylvester quotes in her Times column a minister who has discussed Europe extensively with the PM in the past few days. He defends the occasional flash of anger such as his slapdown for Boris and has a quote guaranteed to upset Eurosceptics: "He is determined to win. Finally he has stood up to the Out bullies and their tears are those of spoilt children being finally told 'No'." Ooer, missus.
Politico website has some fascinating detail of No.10's EU man Daniel Korski and his lunch last Friday with diplomats in London. No.10 wanted banks and big business to keep quiet and let the In case be made by small business, apparently. But the joke over lunch was that the In campaign slogan "Stronger, Safer and Better Off" was inspired by Daft Punk's 2001 hit: "Harder, Better, Faster, Stronger."
Peter Mandelson makes a speech today ramming home the trade tariffs point. Referring to Lord Lawson, the Dark Lord told Today: "He's in engaging in fantasy politics and we need more facts, less fantasy". Yes, you read that right.
Lord Hill, the UK Commissioner for Financial Stability aka Dave's mate, appears before the Treasury Select at 9.15am.
Monday night is Fight Night as far as the Parliamentary Labour Party is concerned these days. Last night's meeting didn't disappoint grapple fans as the Labour leader and Shadow Communities Minister Jon Trickett came in for a bit of a no-holds barred kicking from their own MPs. "'The PLP is a four-letter word for Corbyn', one MP tells me.
I've written a full account HERE, but in a nutshell some MPs were irritated that they didn't get a chance to quiz Corbyn directly, others didn't like his presentation (his first to them of 2016) and yet others were in despair at Trickett's talk on the local elections campaign.
Trickett's missing slides in his slide show were ridiculed, his figures questioned and his lack of Tory and UKIP strategy condemned. Monty Python and Only Fools and Horses have been used to mock Trickett. It wasn't pretty and many felt it should have been stopped mid-fight.
Nothing concentrates politicians' minds like looming elections and many in Labour are worried the party will be going backwards not forwards in Wales, Scotland and English town halls this May. Liz Kendall made a rare intervention at the PLP last night and said Labour should be aiming to gain at least 434 council seats (a very specific minimum). Yet it could actually see a net loss of seats for the first time since 1982. I've blogged on why fresh comparisons with Michael Foot could well surface on May 6.
Corbyn's appearance on ITV's The Agenda saw him declare Damian McBride was a 'sinner' who has 'repented', defend his shellsuit fashion and make an unhelpful intervention for the 'In' campaign (he seemed to say Dave's Brussels deal was legally 'questionable'). Meanwhile, Neil Kinnock has told a BBC radio documentary that "no party can win a national United Kingdom election if it sustains a stance which means unilateral nuclear disarmament…I am seeking the exercise of the skills of leadership". That's a tough opening gambit for Damian McBride.
At midday the Investigatory Powers Bill is set to be published, followed by a possible Commons statement from Theresa May. There's been a bit of briefing overnight to suggest that the Home Sec has taken on board concerns expressed by all three Parliamentary committees reviewing the draft bill. A Home Office says: "We have strengthened safeguards, enhanced privacy protections and bolstered oversight arrangements."
But privacy and civil liberties campaigners have heard this kind of thing before. On encryption, internet firms look like they have won a partial battle but there are still powers in the bill that will worry many on that. (Apple's court case in the US is bound to be cited today, by both sides).
Yet it is on the vexed topic of keeping a record of all websites visited by each of us that real fears remain for some. And despite the spin otherwise it looks like firms will still be required to keep 'internet connection records' (ICRs) for 12 months - and the cops and security agencies will be given even greater powers to use that data to pursue leads in crimes other than those involving 'life and limb'.
At least the Government has listened on the Freedom of Information Act review, with the Mail hailing the victory on its front page (journalists will still be able to root out stuff from councils with no charge). That's a bit less pressure on 'Sir Cover Up' (see below) but the Times reports ministers will still be allowed to assert a veto over some requests.
BECAUSE YOU'VE READ THIS FAR
At 6am today, TV crews were planning a dawn doorstep. Not for a Cabinet minister, but for the Cabinet Secretary. Yes, things are that crazy right now in the debate over whether Sir Jeremy Heywood is preventing ministers from doing their day jobs or 'rigging' the EU referendum against pro-Brexit ministers.
I have to say it's pretty extraordinary when you have a minister of the crown (Priti Patel) accusing the most senior civil servant of committing an "unconstitutional act", as she did yesterday. New reader start here: this all stems from a belief that Heywood's new note last week - banning civil servants from preparing new research for anti-EU cabinet ministers that could be used in the EU referendum campaign - was aimed directly at Iain Duncan Smith. No 10 was worried that IDS would ask his officials to assess the credibility of the PM's migrant benefit plans.
The Sun today has a nice scoop that IDS has taken the explosive step of defying the edict from Heywood. Mr Duncan Smith told a confidante: "My civil servants don't work for Jeremy Heywood, they work for me. It's me who has the seals of state, not him. I have told them that all European Union documents must pass across my desk. I trust my staff, and they will not withhold information from me." And according to some Whitehall sources, Patel may have a point as Secretaries of State alone are responsible for their own departments, not the Cabinet Secretary.
Matt Hancock got 46 minutes of pain yesterday during the Urgent Question on this topic. Today, Heywood faces Bernard Jenkin and his Public Administration Select Committee at 4.15pm. Let's see if 'Sir Cover Up' (he really hates the Mail's tagline) keeps his cool.
At 11.30am George Osborne and John McDonnell square up for Treasury Questions. With the Budget looming, everyone will be looking for clues to his thinking. The Chancellor is clearly trying to soften up voters and nervous backbenchers (he met the 1922 Committee yesterday) about fresh cuts in the pipeline hinted to the BBC on his Friday China trip.
It's a real test for McDonnell today (don't forget it will be Corbyn who answers for Labour on Budget day itself) as he has lots of possible ammo to fire, not least the contrast between the Autumn Statement complacency and recent warnings of global doom and gloom. Back in November, the OBR gave him a £5bn windfall from revised models and estimates but he spent it U-turns on things like tax credits cuts. He must wish he had the cash today. If Osborne does indeed set out deeper cuts, he may have no choice but to balance them out with a raid of higher rate pensions tax relief.
As for McDonnell, he likes to claim Osborne is a 'banker's Chancellor', so today's Barclays increase in profits to £6bn may be timely. In keeping with his and his leader's approach to politics, the Shadow Chancellor will speak at 1pm at a Public and Commercial Services union protest outside parliament against plans to close almost all HM Revenue and Customs offices. The union is opposing plans by HMRC to close all but a dozen of its 170 offices in the UK and 150 compulsory redundancies in the department.
If you're reading this on the web, sign-up HERE to get the WaughZone delivered to your inbox.
Got something you want to share? Please send any stories/tips/quotes/pix/plugs/gossip to Paul Waugh (paul.waugh@huffingtonpost.com), Ned Simons (ned.simons@huffingtonpost.com), Graeme Demianyk (graeme.demianyk@huffingtonpost.com) and Owen Bennett (owen.bennett@huffingtonpost.com)
Related