Britain First's lack of real-world popularity has been laid bare during a mosque protest in which only around five supporters showed up.
Deputy leader Jayda Fransen, a flimsy cross and a handful of burly, silent men staged the hapless demonstration outside the East London Mosque in a drizzly Tower Hamlets.
Fransen was unfazed by the lack of support as she declared "it's good to see so many people have turned up" while looking around at a mostly empty pavement.
She continued: "I'm out here doing God's work peacefully. I'm saying to you 'turn away from the false prophet and embrace the saviour Jesus Christ."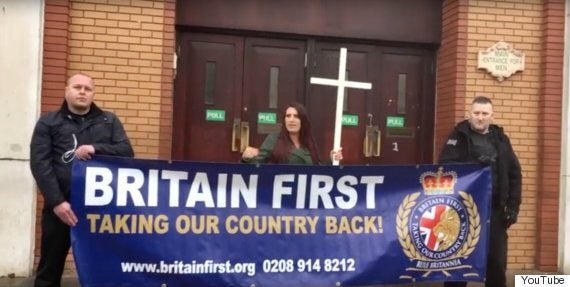 Turning to a policeman on the scene Fransen said: "Is it in your job description to mock a Christian who is preaching in the street?"
Representatives of 14 churches and Christian groups variously described the political party as "extremist", "self-serving" and "blasphemous" and condemned its actions as "hi-jacking the name of Jesus Christ to justify hatred and spread fear".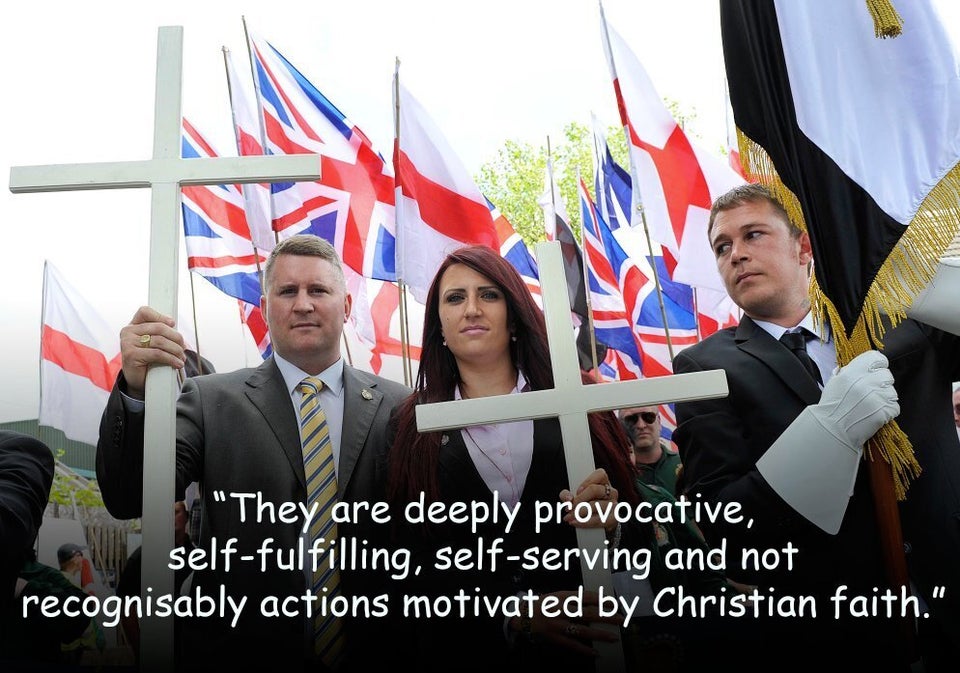 Christian Groups Condemn Britain First