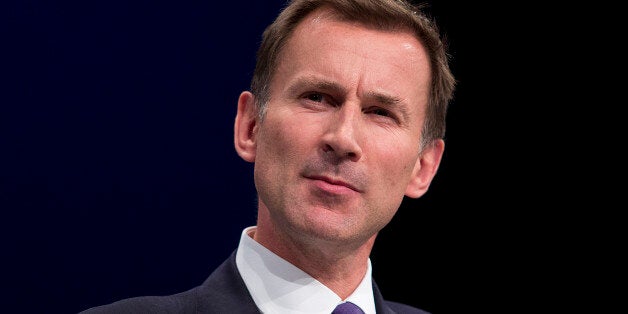 Jeremy Hunt is either guilty of either "extreme political arrogance" or moves to "destabilise the NHS" by claiming 6,000 excess NHS deaths a year happen at the weekend, a damning report has said.
In July, the Health Secretary blamed a lack of a "proper seven day service in hospitals" for the so-called "weekend effect", underpinning both a flagship Government reform to make the NHS work full-time on Saturday and Sunday and the central argument in his troubled efforts to hand junior doctors a new contract.
But the editor-in-chief of the British Medical Journal (BMJ), whose report last year the Tory minister cherry-picked the figure from, said he was "clearly warned" there was no evidence to link the deaths to problems with staff shortages.
In a new paper, released today, the BMJ's Dr Fiona Godlee said the minister was "misusing the data" to "beat up on doctors".
She goes on to say he has "pitted himself against" medical staff to create the impression he is the "champion of the people" despite the "lack of a clear call from the public for a seven day service".
Her conclusions are drawn from a fresh investigation by BMJ reporter Abi Rimmer, who scrutinised emails and talked to the main players involved in publishing reports at the centre of the long-running row.
Godlee found no fault in their conduct, instead criticising what Hunt "chose to do next".
As well as marking out battle lines with doctors, she found fault in the minister using the information publicly without being clear about its source, and repeatedly attributing excess deaths to doctors not being available at weekends.
She concluded: "Hunt's approach demonstrates either extreme political arrogance or an attempt to destabilise the NHS. Whichever, NHS staff and patients must deal with the fallout.
"Further strikes are pending, and doctors at all stages of their career are desperately demoralised, with many on the brink of leaving the profession or the country."
She added: "Hunt was supposed to keep the NHS out of the headlines. His particular brand of confrontational micromanagement has achieved exactly the reverse."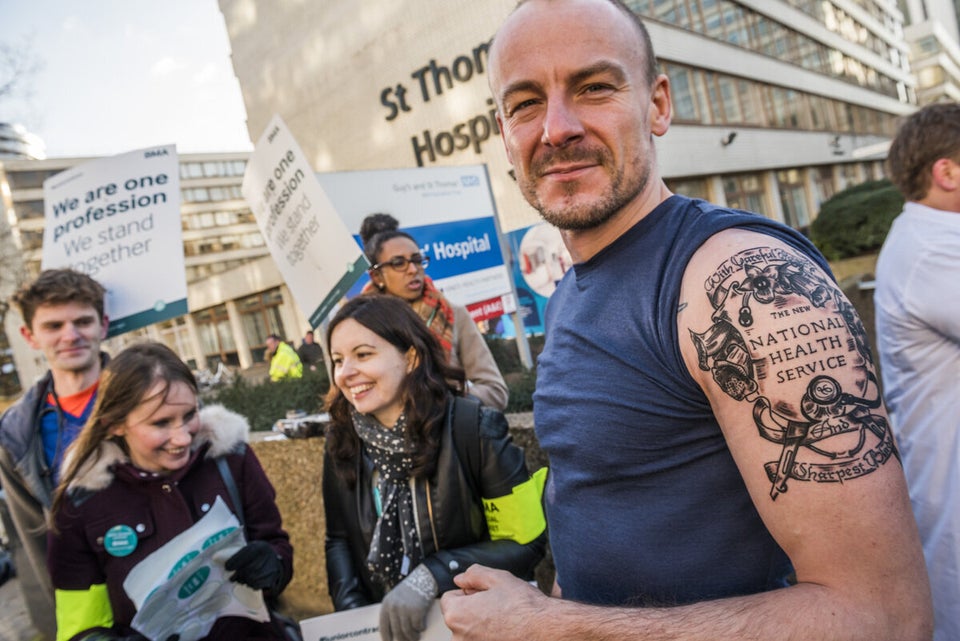 Junior Doctors Strike
In the speech in July, Hunt said: "Around 6,000 people lose their lives every year because we do not have a proper seven day service in hospitals.
"You are 15% more likely to die if you are admitted on a Sunday compared to being admitted on a Wednesday."
The new BMJ analysis details the huge confusion among Whitehall departments and academics over where the 6,000 figure came from once journalists started asking questions.
Its tortured genesis began with a study in 2012 that was in the process of being updated. But it had yet to be formally published when Hunt made his address.
The BMJ found the new, 2015 article did not refer to 6,000 excess deaths, as quoted by Hunt. But it did say 11,000 more people died each year "within 30 days of admission to hospital on Friday, Saturday, Sunday, or Monday compared with other days of the week".
However, and in what appears to be the killer blow to Hunt's claim, the authors say it was not possible to say whether the "excess deaths" could be prevented by more staff. They stated: "To assume that they are avoidable would be rash and misleading."
Heidi Alexander MP, Labour's Shadow Health Secretary, said the BMJ's accusations that Hunt "misused and misinterpreted medical research" should be "taken very seriously".
She said: "One of the main reasons why junior doctors feel so angry is because of the way the Tory Government has repeatedly conflated contract reform with delivering seven-day services.
"Junior doctors already work Saturdays and Sundays, and there is absolutely no evidence to suggest higher mortality rates during the weekend is caused by a lack of junior doctors.
"Jeremy Hunt should apologise for his comments and find a resolution to this dispute that brings an end to further industrial action."
But Godlee believes that Hunt "could redeem himself" if he can "find a way to resolve the doctors' dispute as quickly as possible".
Popular in the Community