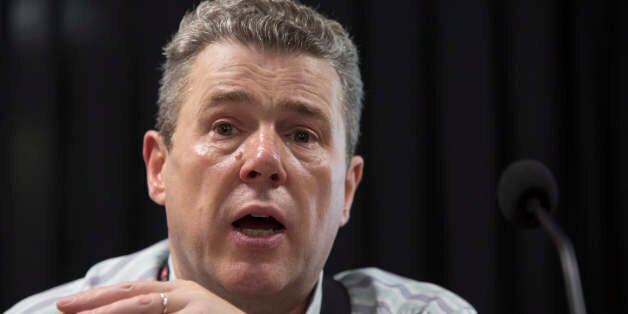 Two of Britain's leading left-wing trade union bosses have been allowed to rejoin the Labour party, HuffPost UK can reveal.
Mark Serwotka, general secretary of the Public and Commercial Services Union (PCS), and Matt Wrack, general secretary of the Fire Brigades Union (FBU) were cleared for membership by the party's Compliance Unit on Tuesday.
He was also barred from using his GMB union ballot in the leadership contest last summer on the grounds that he didn't "share the aims and values" of the Labour party.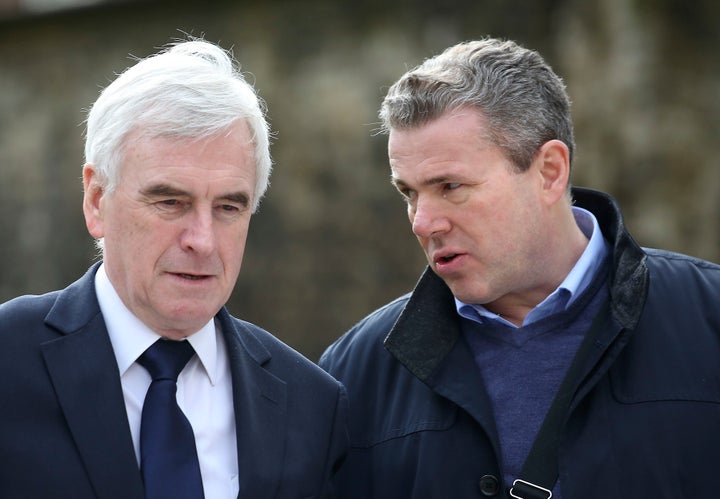 Mark Serwotka, with John McDonnell
Mr Serwotka applied recently to re-join and was told that the party would have to look carefully into his case, given his previous expulsion.
Both Mr Wrack and Mr Serwotka have long been supporters of Jeremy Corbyn and Shadow Chancellor John McDonnell, helping to mobilise union support in the leadership election that resulted in a landslide for the Labour leader in 2015.
Writing exclusively for HuffPost, Mr Serwotka revealed that he had decided to rejoin Labour in order to support Mr Corbyn's vision for the party and for Britain.
"Jeremy is the first Labour leader in a generation who unequivocally supports the unions and his opposition to the trade union bill has been crucial," he said.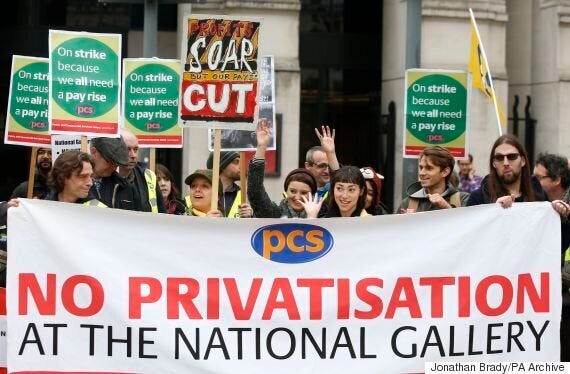 One of Mr Corbyn's first acts as leader was to join a PCS protest at staffing changes and sackings at the National Gallery.
In his blogpost, Mr Serwotka added that Mr Corbyn's leadership in opposing Trident, exposing 'the injustices of capitalism' and taking on 'corporate media barons' all needed the backing of as many people as possible.
"Yes, I have been a severe critic of Labour in the past and I was denied a vote in the leadership election because of it," he said.
"I did say if you judged a government by how it treated its staff, New Labour was the worst civil servants had known."
But he stressed that he now had positive reasons to join, in a bid to gather like-minded supporters to rally around the leader.
"I have joined to support Jeremy in transforming the party. And I want as many people as possible to join Labour, and to get involved in the fight against cuts where they live.
"This is our chance to build a social movement and form a government that can offer hope to the millions of people that deserve so much better than these contemptible Tories."
Mr Serwotka was instrumental in the creation of the Respect Party, although sources close to him insist he never joined the party. He has never been a member of the Socialist Workers Party, although he has been close to some of its members, the source added.
The PCS chief appeared alongside Mr Corbyn at the CND anti-Trident rally in Trafalgar Square last weekend, and was joined by Mr McDonnell for a protest at HMRC staff cuts in Parliament this week.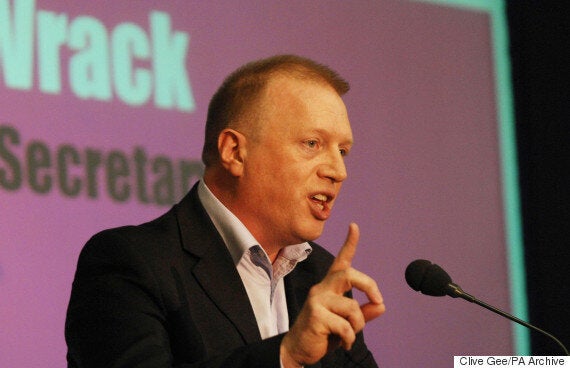 Mr Corbyn and his Shadow Chancellor were the founder members of the PCS Union Parliamentary group of MPs.
Mr Wrack's FBU re-affiliated to the Labour Party soon after Mr Corbyn's victory. He too is a former Labour party member but has come under fire from Labour MPs for his links to former members of Militant.
However, firefighters are part of the coalition of trade unionists who want to ensure that Mr Corbyn drives through the radical agenda which got him elected by nearly 60% of party members.
The FBU, which elected Mr Wrack as its leader in 2005, disaffiliated from Labour in 2004 in protest at Tony Blair's policies. It reaffiliated in November 2015 to support Mr Corbyn's anti-austerity campaigns.
Both the FBU and the PCS have led industrial action against the Lib-Con Coalition's pensions plans and wider job cuts in the public sector.
Only this week, Labour MPs bitterly criticised Mr McDonnell's suggestion that the Compliance Unit should be scrapped as it was blocking legitimate possible party members.