Brits are being warned to brace themselves for snow on Friday as a cold front sweeps in from the Atlantic.
The Met Office has issued "be aware" warnings of snow and ice for tonight, Friday and Saturday as a band of wet weather moves eastwards followed by freezing temperatures.
Forecasters have warned that there is a likelihood of difficult driving conditions and some travel disruption in some parts of the country.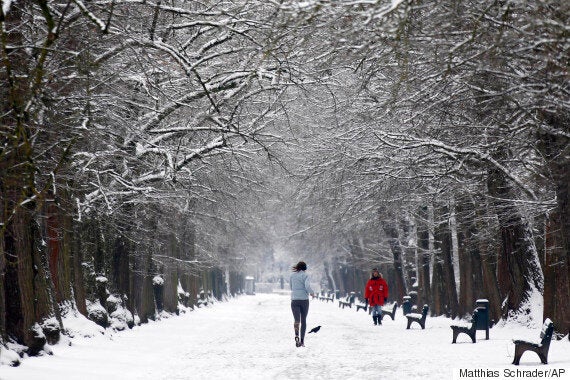 The Met Office is warning there will be snow this weekend
Few parts of the country are expected to escape the cold snap.
Advice on the Met Office website states: "A band of rain, sleet and hill snow is expected to cross Northern Ireland on Thursday afternoon, moving into northern England, north Wales and parts of southern Scotland during Thursday evening and night.
"Snow is not currently expected to be disruptive at low levels in most areas, although small amounts are likely in places and ice may prove a hazard on untreated surfaces.
"However, snow is expected to settle on high ground above 200m."
The Met Office warns that on Friday rain, sleet and snow will slowly edge southwards.
The areas most susceptible to snow are likely to be in Northern England and North Wales on high ground above 200m, where 2 to 5 cm is expected.
Above 300m, 10 cm or more is likely to accumulate, forecasters warn.
Also on the Huffington Post UK: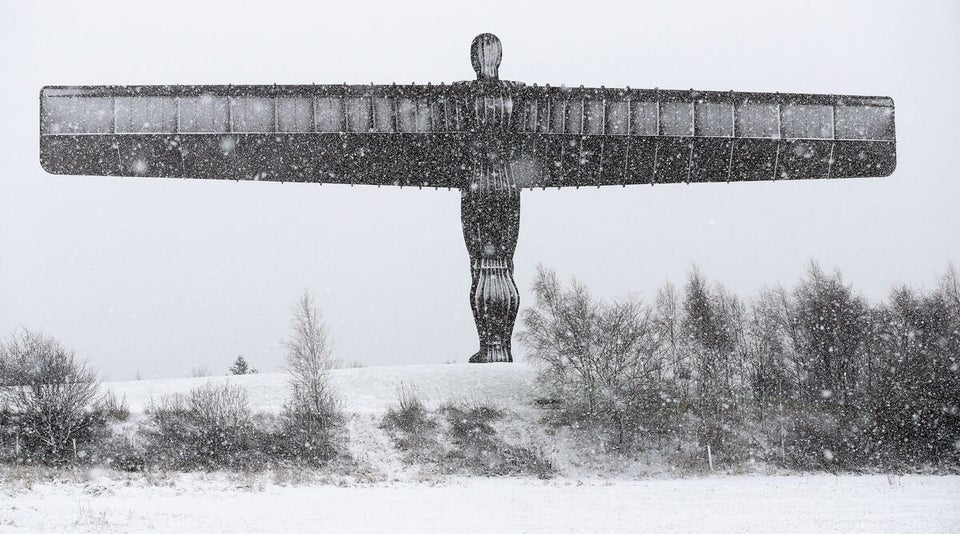 Snow Blankets The UK