A dad who lives in a different country to his kids has made sure nothing will stand in the way of them spending time together.
Matt Walker, who now lives with his second wife in California, was frustrated at being so far away from his boys Jarvis, nine and Maxi, seven, who live in Australia.
Walker said he would always visit his sons on their birthdays and during the school holidays, but he wanted to be with them on a day-to-day basis so he decided to create a robot that would enable him to virtually spend time with them.
The RambleBot is a small white tank with a slot to put in a smartphone and one extendable white arm that can grip things.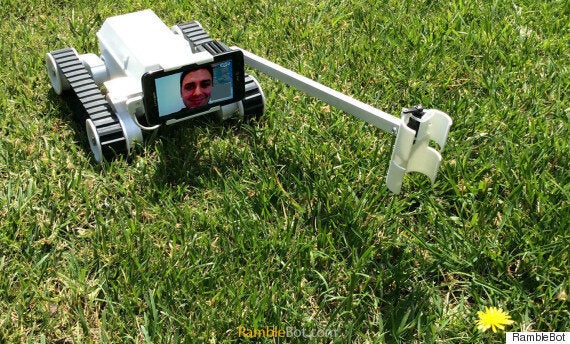 Matt Walker can chat to his two sons via Skype
Once he has logged on, Walker can control the robot via an app and chat to his children using Skype.
The robot gives him the chance to have virtual interaction with his kids, follow them around the house and even play games together.
"However it's actually easier to play hide and seek. I'm able to hide in the most obscure corners and under beds!"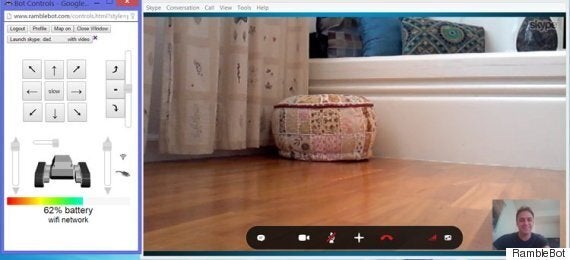 The view of Matt Walker's son's house when he is live on the robot
The dad, who has been using RambleBot to see his kids for the past three years, said it has been an incredible way to bond with his children and have fun when they can't be together.
His ex-wife Sharon said, when speaking about co-parenting: "You have to be open to making it work, but really, when the motivation of both parents is the children's happiness, then usually you can get to that place."
Walker is now selling two different types of RambleBot on his website - one without an arm (£140) and one with (£175).
"I truly feel this is the beginning of something that will be huge in the future," he said.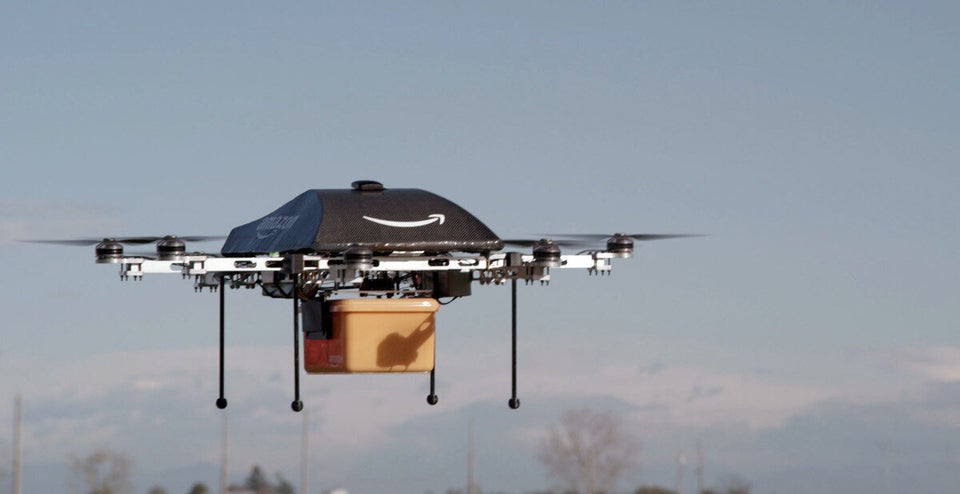 Robots In 2016: These Are The Robots And Drones That Will Change Our Lives