The Republican National Convention has announced changes to the way their presidential nominations are chosen after the 2016 race descended into penis measuring and "childish playground tactics".
In an effort to regain some integrity, the Republican Party has decided its 2016 presidential nominee will be chosen by pissing contest.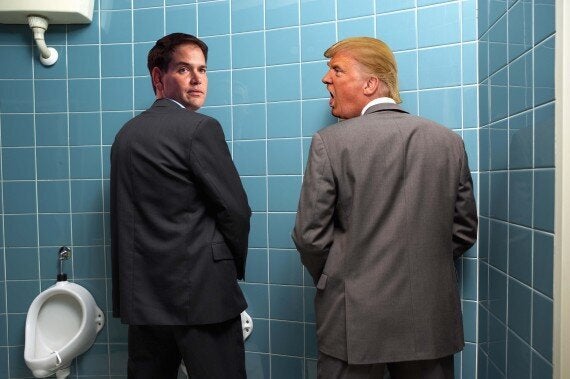 "After Marco Rubio implied Donald Trump's penis was small, we began putting reform plan in motion," Republican Party spokesperson Chad Surname said.
"We were forced to rush through the changes after Trump began describing the magnitude of his penis in excruciating detail. In an effort to save the party, we have decided to implement a more respectable method of choosing our nominee."