Jeremy Hunt has made a lot of enemies during the last year as the junior doctors contract row has continued to rumble-on and this achievement hasn't gone unnoticed.
Channel 4's The Last Leg has awarded - while tried to - give Hunt his prize for being the Dick Of The Year, an accolade the health secretary was earlier determined to be the "clear winner" of. Fittingly the award is shaped like a penis.
Video of the make-shift awards ceremony shows a bugler approaching Hunt with the phallic trophy as he got out of his car. Hunt seemingly grinned with acknowledgement at the joke-award, but then fled into a nearby building, refusing to accept it.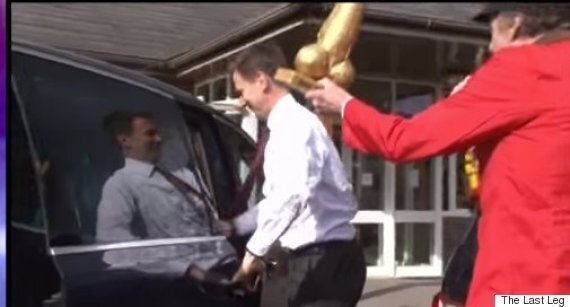 Jeremy Hunt refuses to accept his trophy for Dick of the Year
The show also set up a hunt Jeremy website where people were offered the chance to "bugle the man himself". By Saturday morning over 34 million people had used an interactive tool on the site to blow a bugle in Hunt's ears.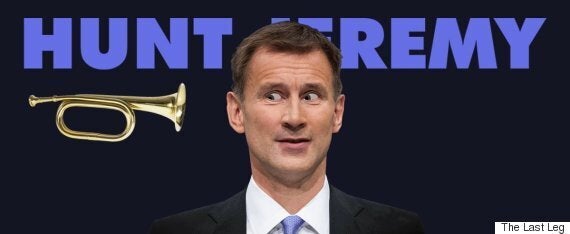 The website where people can bugle Hunt
Hunt refused to accept the award.