Media mogul Rupert Murdoch and Jerry Hall have celebrated their marriage in a private service at a Fleet Street church.
The venue in the heart of Fleet Street proclaims itself "the Journalists' Church", offering "a spiritual home to all who work in the media".
Around 100 guests attended the service, including the couple's 10 children from previous marriages.
Here are seven people who definitely didn't get an invite...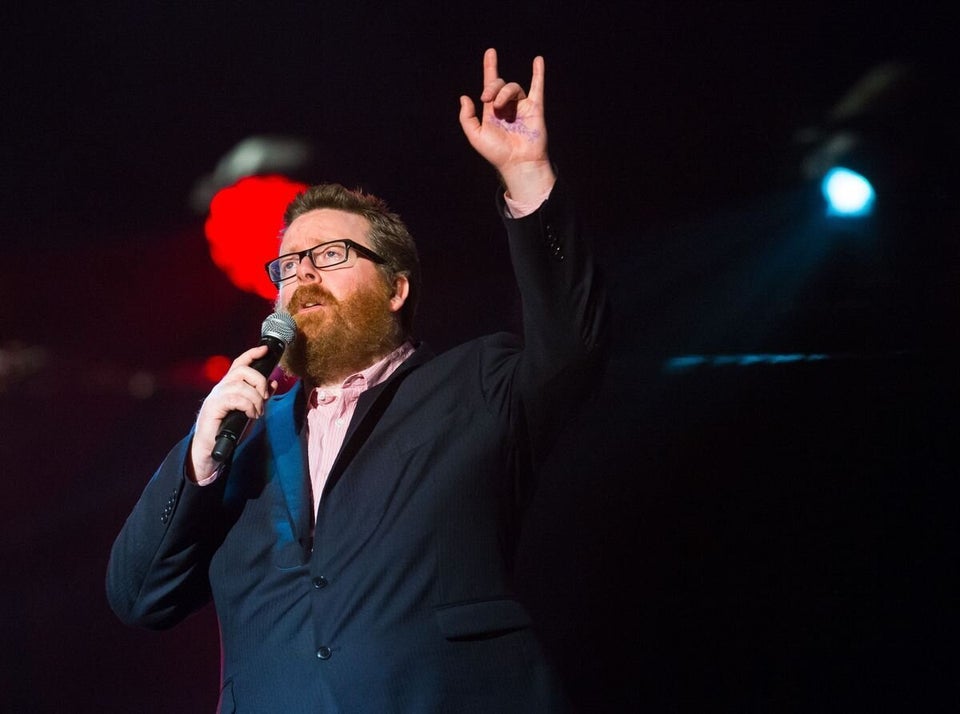 5 People Definitely Not Invited To Rupert Murdoch's Wedding
Article continues below pictures: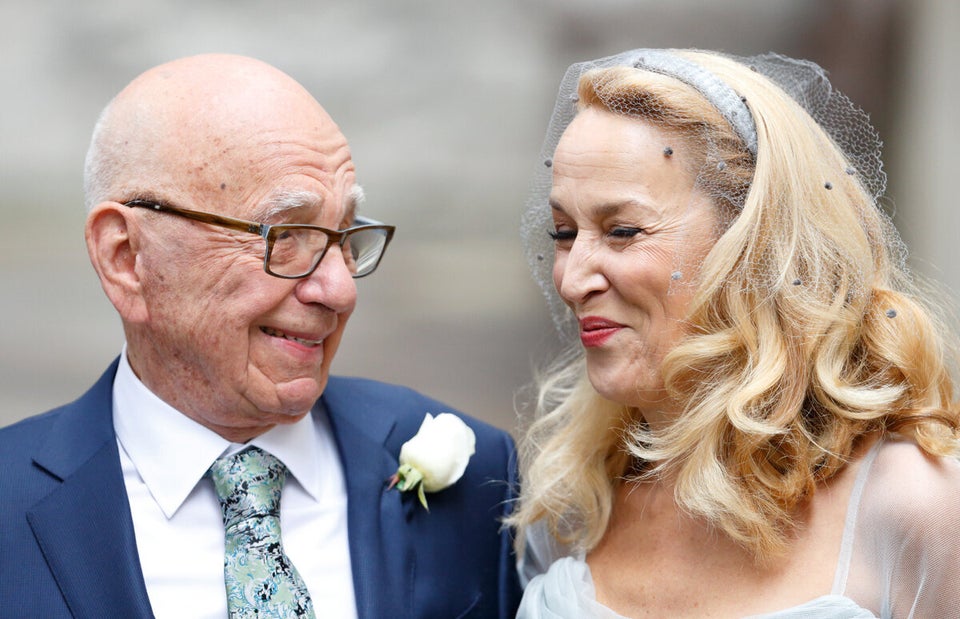 Rupert Murdoch and Jerry Hall get married
Among the prestigious guest list was composer Andrew Lloyd Webber, playwright Sir Tom Stoppard and Sir Michael Caine.
Paul Dacre, Rebekah Brooks and Alan Yentob also attended, as did British artist Tracey Emin and musician Bob Geldof.
As music and singing filled the church crowds of onlookers pressed up against the railings hoping to catch a glimpse of the famous couple.
Murdoch, whose News UK company publishes The Times and The Sun newspapers, gave reporters a thumbs up before entering the church, flanked by his sons James and Lachlan.
Barry Humphries, the Australian comedian better known as Dame Edna Everage, joked: "I'm not getting married" as reporters asked him how he was feeling.
He said: "I'm very happy. I think it's great, I like them both.
"The wedding present was hard to work out.
"I always liked Jerry but unfortunately I'm married," he said, before entering the church.
The marriage is the fourth for Murdoch and the second for Hall who had a long relationship with Sir Mick Jagger.
Murdoch and Hall were spotted together at the Rugby World Cup final at Twickenham on October 31 last year and announced their engagement in The Times on January 12.
The notice read: "Mr Rupert Murdoch, father of Prudence, Elisabeth, Lachlan, James, Grace and Chloe Murdoch, and Miss Jerry Hall, mother of Elizabeth, James, Georgia and Gabriel Jagger, are delighted to announce their engagement."