Brian "the guv'nor" Reader was due to attend Woolwich Crown Court, along with six other men, to be sentenced for his role in the £14 million Hatton Garden raid - the biggest burglary in English history.
But his barrister, James Scobie QC, said the 77-year-old was too ill to even appear via video link from the high-security prison where he is being held, the Press Association reports.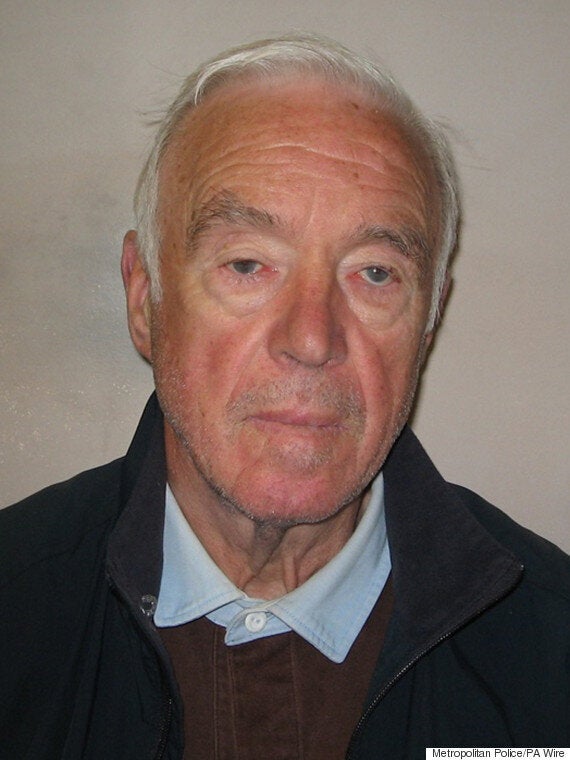 Brian Reader 'may only have months to live'
He added: "He had what turned out to be a second fall in Belmarsh prison, which resulted in him being left for two days without proper care and then ultimately ending up in a critical care unit at Woolwich hospital, having had a stroke."
The court heard that Reader also has a history of prostate cancer, was treated for septicaemia, and has a potentially cancerous mass on his face.
Asking for his sentence to be adjourned, Scobie said: "We suspect the prognosis for him, long term, is poor.
"And by that I mean it may well be that some of the concerns that we have been told about by making inquiries, are such that it may well be that he does not have many more months to live, then the court should be made aware of that."
Scobie also said that Reader's recovery had not been aided by the nine armed officers who guarded him in hospital.
Judge Christopher Kinch QC said he would not require Reader to attend the hearing and that he would revisit the matter on Wednesday, once more information on Reader's condition had been obtained.
Fellow ringleaders John "Kenny" Collins, 75, Daniel Jones, 61, and Terry Perkins, 67, pleaded guilty to conspiracy to commit burglary last September.
Carl Wood, 59, of Elderbeck Close, Cheshunt, Hertfordshire, and William Lincoln, 60, of Winkley Street, Bethnal Green, east London, were convicted of conspiracy to commit burglary and conspiracy to conceal, convert or transfer criminal property, after a trial at Woolwich Crown Court.
Plumber Hugh Doyle, 49, of Riverside Gardens, Enfield, north London, was found guilty of concealing, converting or transferring criminal property between January 1 and May 19 last year.
All six men appeared in court, flanked by 12 dock officers, and sat silently as they listened to updates about their accomplice's health.
The gang carried out the "sophisticated" and meticulously planned break-in over the Easter weekend last year.
They ransacked 73 boxes at Hatton Garden Safety Deposit after using a drill to bore a hole into the vault wall.
Valuables worth up to £14 million, including gold, diamonds and sapphires, were taken.
Two-thirds of them remain unrecovered.
Another thief, known only as Basil, remains at large. He was instrumental in helping the gang get into the vault in the heart of London's diamond district.
Collins, of Bletsoe Walk, Islington; Jones, of Park Avenue, Enfield; Perkins, of Heene Road, Enfield; and Reader, of Dartford Road, Dartford, have been in custody since their arrests.
Popular in the Community