Steven Avery's lawyer has claimed cellphone records from the day of Teresa Halbach's disappearance provide him with an "airtight alibi".
Cellphone tower records of SA & TH provide airtight alibi for him. She left property he didn't. #MakingAMurderer #UnmakingAMurderer

— Kathleen Zellner (@ZellnerLaw) March 6, 2016
Kathleen Zellner and her team are sifting through evidence in preparation for mounting a fresh appeal to free the 53-year-old who is serving life without parole for murder.
Her latest tweet suggests she has evidence Halbach's phone was used again after she left Avery's Auto Salvage yard where Steven lived and where she was last seen alive.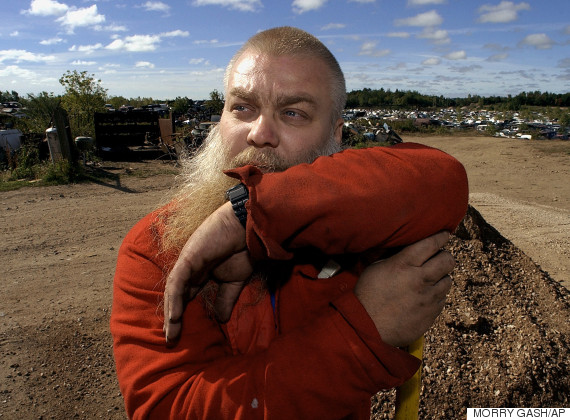 Steven Avery in 2003
During the original 'Making a Murderer' series a number of quesitons were raised about the phone record evidence used in the trial, some of which was allegedly left out of the documentary.
Prosecutor Ken Kratz said: "Phone records show three calls from Avery to Teresa's cell phone on Oct. 31.One at 2:24 [p.m.], and one at 2:35 – both calls Avery uses the *67 feature so Teresa doesn't know it's him... both placed before she arrives.
"Then one last call at 4:35 p.m., without the *67 feature.
"Avery first believes he can simply say she never showed up... so tries to establish the alibi call after she's already been there, hence the 4:35 call.
"She will never answer of course, so he doesn't need the *67 feature for that last call."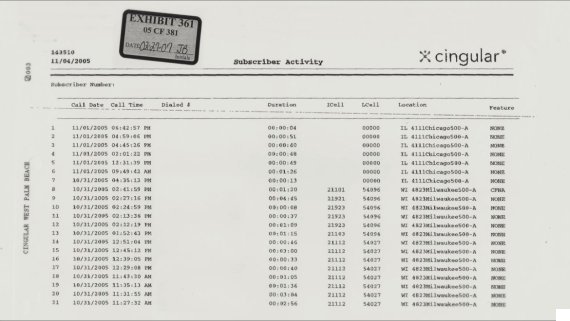 Call records used in the trial
During the questioning of Halbach's ex-boyfriend, Ryan Hillegas, her phone records again cropped up.
Perhaps suspiciously, it transpired that Hillegas and Halbach's brother, Mike, had actually hacked her voicemail to listen to her messages.
Additionally, a worker from the network company testified that it was highly probable some messages were deleted.
We'll have to wait until any new appeal to find out for certain what Zellner has uncovered but she has sounded very confident recently.
SA's former cellmate doesn't like him. That always happens when one guy is innocent and the other is not. #MakingAMurderer

— Kathleen Zellner (@ZellnerLaw) February 25, 2016
Fifth trip to Steven Avery. Collected samples for new tests. The inevitable is coming--he was smiling so were we. #MakingAMurderer #Science+

— Kathleen Zellner (@ZellnerLaw) February 20, 2016
The recent unearthing of Halbach's death certificate has raised even more questions surrounding the case.
The army of internet sleuths looking at the document has noticed a number of inconsistencies.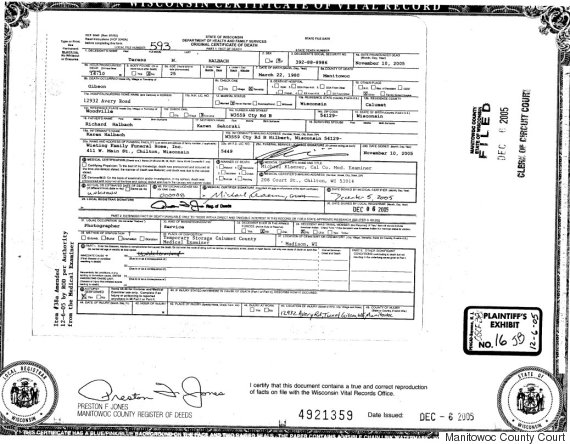 Click here for a large version
- The original cause of death was indicated as "Undetermined" but was then crossed out.
- The box indicating an autopsy had been carried out was ticked even though the date and time on the form say it was filled in before Halbach's remains were found.
- In fact it was six weeks before the DNA evidence used in the case was confirmed by the FBI.
- The report declares Halbach dead on 10 November, the day before Steven Avery was charged with her murder and only a day after the Calumet County coroner received the bone fragments.
9 Things Not In 'Making A Murderer' That You Need To Know About