WARNING: GRAPHIC IMAGES AND DETAILS
The RSPCA is appealing for information after a dead cat's broken body was found skinned and bound in a Devon car park.
The animal's mutilated body was discovered outside the Cooperative car park on Brook Street, in Tavistock, at 8:30am on Saturday, February 27.
The cat suffered a number of broken bones and had been bound with twine, the RSPCA said.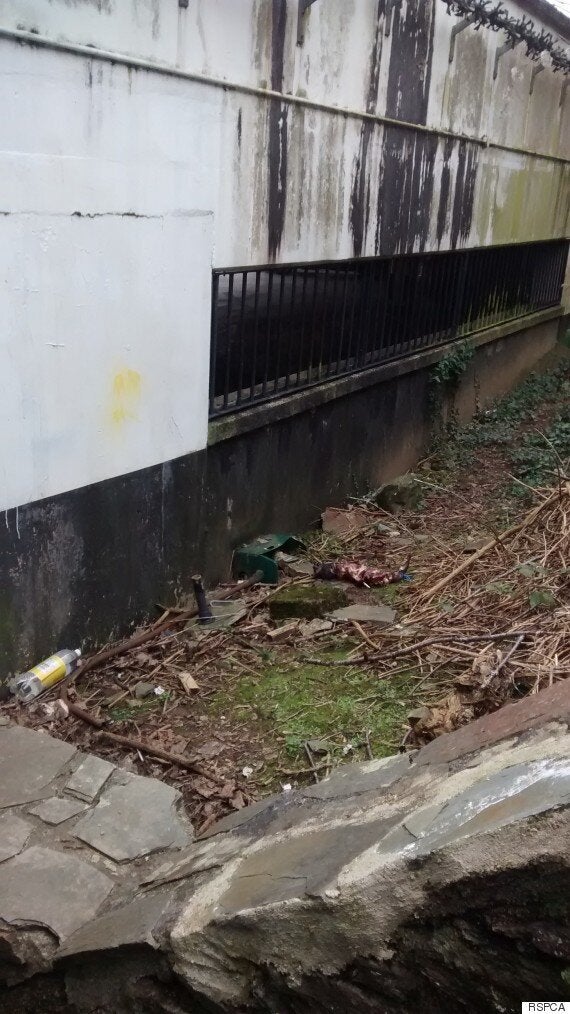 The cat's body was found in the Cooperative car park in Devon
RSPCA inspector Lewis Taylor, who attended the scene, said: "This was a very strange and disturbing incident and we would really like to get to the bottom of what happened to this poor cat.
"It looks like they may have been a black cat from the fur that you can see but the body has been so badly ripped apart that sadly it's really hard to tell.
"A vet has confirmed that they suffered broken bones and then were skinned and tied up, although the tying up was likely to have happened after they died as the rope was clean and loose.
"The cat may have been microchipped but where the fur has been removed in this brutal manner it is impossible to know.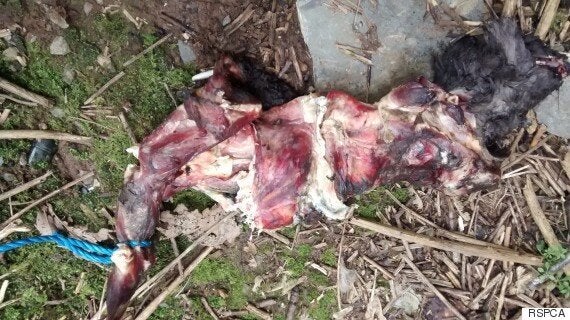 The cat has been skinned and its limbs were tied up
"We just don't know for sure what happened to this poor cat. It may be the case that he or she could have died from natural causes and then has been mutilated afterwards but, whatever happened, this really is tragic."
"We are urging anyone who may have been in the area and may have seen anything suspicious or who may know anything at all about this cat or how this terrible incident came about to get in touch with us urgently."
The cat was found behind a multi-storey car park on Brook Street in Tavistock, Devon.
Anyone with further information about this incident is asked to call the RSPCA inspectorate appeal line in confidence on 0300 123 8018.
Popular in the Community