The lurcher is now in the care of the animal protection agency after footage emerged online of a woman violently assaulting the animal while walking it down the street.
A Staffordshire bull terrier-cross was also seized by officers, the RSPCA said. It is not yet known what action has been taken against the dog's owner.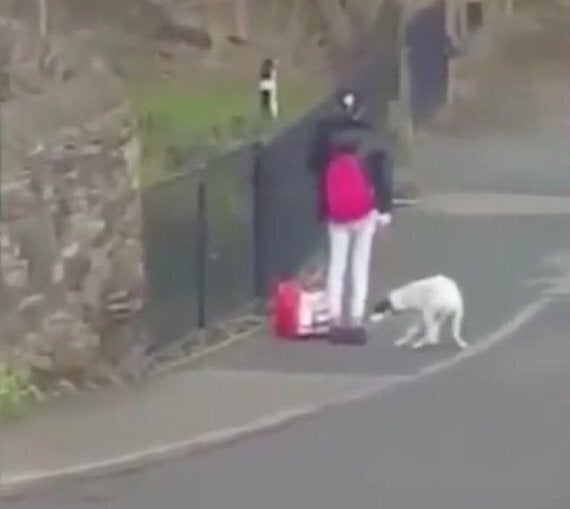 The woman pulls the dog down the street
In the footage, which was uploaded to Facebook, a woman can be seen dragging the pet down the road by its lead.
The animal is visibly scared and is cowering throughout the recording.
The woman starts to violently kick the frightened dog before dragging it down the road and hitting it.
It is believed that the footage was recorded in Penistone, in Barnsley, South Yorkshire.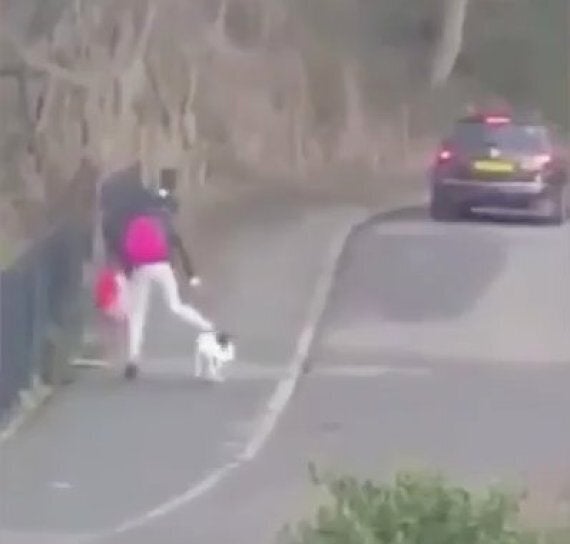 The dog is violently kicked
An RSPCA spokesperson said: "We can confirm that a lurcher has been seized by police and placed under RSPCA care.
"A second dog, a Staffordshire bull terrier-cross, was also seized.
"Investigations are ongoing so we can't give any more information at this time.
"We would like to remind the public that we do not condone any sort of malicious communication or abusive behaviour online, or otherwise."
A spokesman for South Yorkshire Police said that this is now an RSPCA investigation, but that the force is supporting them with their enquiries.
Related