The bride is usually the main focus of attention on her wedding day, but for this woman someone else stole the limelight.
As she walked up the aisle one of her young guests decided to upstage her in the most hilarious way.
Watch the video above to see the guests turn around in shock at his stunt.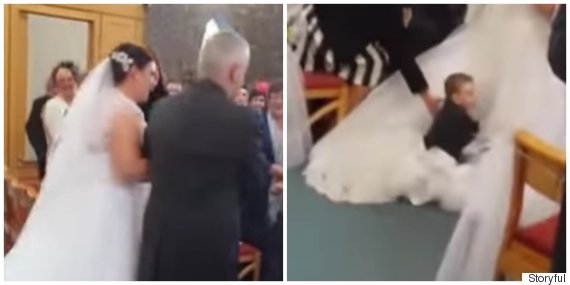 SEE ALSO:

Mum's Lost Wedding Ring Turns Up In Toddler's X-Ray

James Corden Taught To Dance By A Group Of Toddlers In 'Toddlerography'

Dad's Ingenious Idea To Keep Toddler Occupied For Hours On End