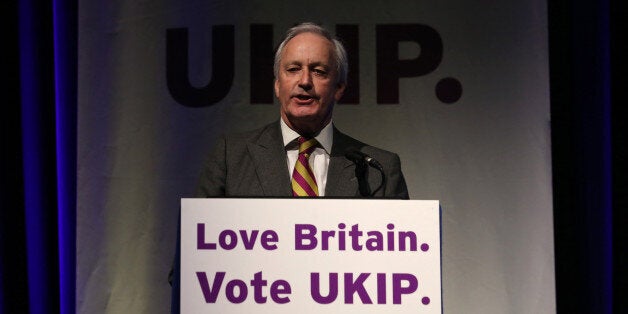 Nigel Farage tried to impose his own list of "cronies" on Ukip for the May elections in an attempt to block the disgraced ex-Tory MP Neil Hamilton from standing for the party.
The Huff Post UK today learned the Ukip leader was so desperate to stop the scandal-hit former Tory minister fighting for a seat on the Welsh Assembly, he ripped up an internal assessment of candidates which put Hamilton in prime position.
Farage then submitted his own list of candidates to Ukip's National Executive Committee – described by one insider as being made up of "cronies".
The NEC – of which Hamilton is a member – refused to endorse the list and instead put the decision to a ballot of party members.
It was announced yesterday that Hamilton had made the cut as a candidate, prompting reports Farage was "incandescent" with rage.
One Ukip insider expressed their exasperation at the way the process had been handled, and told the Huffington Post: "The year that Ukip should be storming ahead in the polls and in Wales and riding high because of the referendum, and they have turned the guns on each other.
The source also spoke out against the selection of Hamilton, who was defeated as a Tory MP in 1997 by independent Martin Bell amid claims he had taken cash to ask questions in the House of Commons.
They said: "You just have to look at the way newspapers are reporting it. It's always the 'disgraced ex-Tory MP Neil Hamilton'."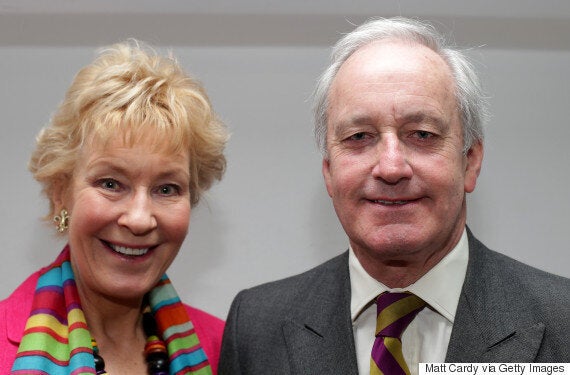 Christine and Neil Hamilton
Since being kicked out of Parliament, Hamilton and his wife Christine have forged a semi-successful TV career. The pair appeared in a Louis Theroux documentary and Christine took part in 'I'm A Celebrity...Get Me Out Of Here!'
Ukip currently has no representation on the Welsh assembly, but a strong showing in the country in last year's General Election has lead to predictions it could secure up to nine AMs in May's vote.
The voting system used in Wales means that 20 of the 60 assembly members are drawn from a list of candidates selected by parties.
After an initial round of assessments of candidates, including Hamilton and former Tory MP Mark Reckless, a list was put together for consideration.
However, Farage was not happy with the high placing given to Hamilton – who he had previously described as little more than a "backroom boy" in the party – and created his own list in conjunction with Ukip's Wales leader Nathan Gill.
He presented it to NEC earlier this year, but the committee rejected it out of hand, with another insider telling the Huff Post UK it had "zero pretense" of being anything other than a collection of Farage favourites – with Hamilton demoted.
This was described as a "highly significant moment" in Ukip's history, with the NEC finally pushing back against the will of a party leader who is extremely popular with grassroots members.
Farage flared up after the rejection, and called for a ballot of the party membership to decide who should represent them in Wales.
Last month Hamilton was axed as Deputy Chairman of the party, as was oft-sacked Ukip member Suzanne Evans.
A source close to the Ukip leader said Farage was focusing on the EU referendum campaign but was pleased Nathan Gill had made the candidate list.