With new and uber imaginative proposal videos gracing our computer screens on a daily basis, it can be quite difficult to come up with unique ways to pop the question.
But this guy has done just that.
The man, who goes by the name of 'ladwholived' on Imgur, proposed to his boyfriend using an engraved bicycle bell.
When he got down on one knee, he gave the bell a ring - rather than, you know, pulling out an actual ring.
The adorable act was shared on Imgur where it has been viewed more than 80,000 times.
"My boyfriend and I have been together for almost 5 years," he explained.
"We've travelled all over North America during those years, and explored many cities by bike. So, instead of going for a traditional engagement ring, I had this bike bell engraved and gave it a 'ring' when I proposed.
"We spent the whole day biking around and exploring the city we just moved to. It was the best day of my life. And yes, that's a tandem bike. We only had it for an hour.
"I'm just so excited about this! Thought I'd share."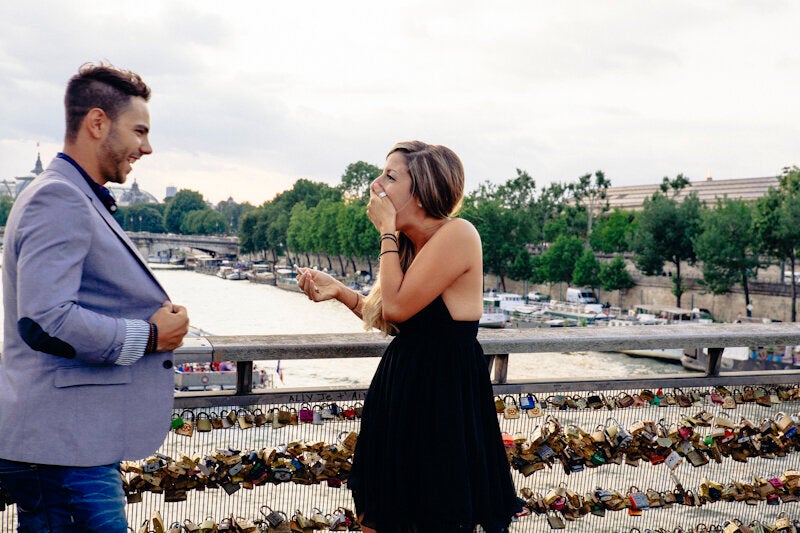 Surprised Proposal Reactions