Crime and anti-social behaviour may increase at 12 London underground station's when the Night Tube is launched, a report has warned.
The "red stations'', identified in a report published Thursday by the London Assembly's Police and Crime Committee, are Camden Town, London Bridge, North Greenwich, Vauxhall, Brixton, Waterloo, Oxford Circus, Leicester Square, Piccadilly Circus, Charing Cross, Victoria and Hammersmith.
British Transport Police (BTP) have earmarked the stations for extra patrols when the night service gets underway, according to the 'Crime on public transport' report which detailed emerging concerns about the night tube.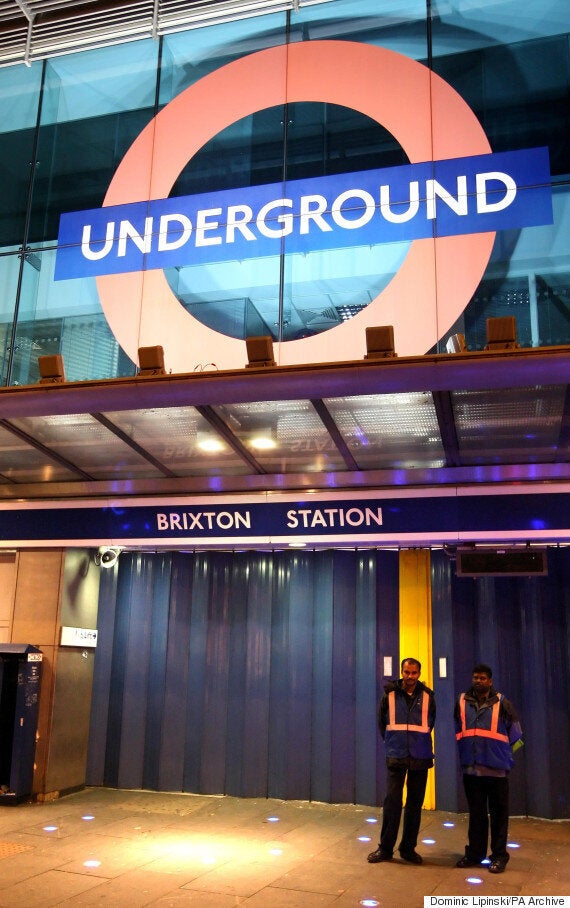 Brixton Underground station has been identified as one of 12 'red stations' where police believe crime may increase once the Night Tube is introduced
The Metropolitan Police, the report said, are working with the BTP to "mitigate risk, crime and anti-social behaviour." The BTP has so far recruited an extra 62 officers to patrol the night Tube.
This is at odds with earlier comments from the Met with Sir Bernard Hogan-Howe saying that the "Night Tube will have no detrimental effect on offending or victimisation levels".
The report said Transport for London (TfL) had told the London Assembly that all stations serving the Night Tube "will be staffed at all times."
"We heard that BTP has plans for an increased police presence and more than 100 officers will patrol the 144 stations that will be open, there will be 50% more officers on duty during the night time than it currently has up to the close of service.
"It claims this is not that it believes crime will increase, but 'in the early stages of Night Tube there is something about setting the behavioural standards, there is something about visibility and there is something about reassuring passengers'."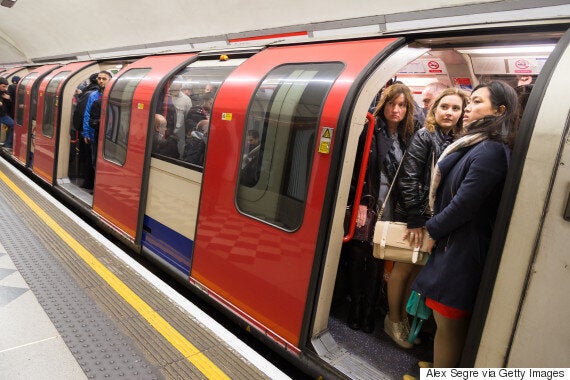 The British Transport Police are said to have recruited an extra 62 officers to patrol the Night Tube
An internal risk assessment by TfL, included in the report, states that sexual offences and other crimes are likely to increase when the service begins, and that anti-social behaviour will also spike, causing "high crime levels" and a "rowdy environment".
It was also feared that end-of-line stations could also see an increase of crime, particularly alcohol-related disturbances and taxi touting.
The report said: "Despite these concerns, BTP is confident that robust analysis has been carried out to ensure the Tube remains safe for passengers and staff, but it will be difficult to be sure until it is up and running."
Passenger surveys, the report found, revealed that "fear of crime" on public transport is as much of a problem as crime itself in preventing people from using public transport.
Groups that were particularly fearful, the report said, were: "Black, Asian and Minority Ethnic (BAME); Lesbian Gay, Bisexual and Transgender (LGBT) Londoners; women; disabled people; and the elderly."
Police and crime committee chairwoman Joanne McCartney wrote that crime on London's public transport systems - which carry some ten million passengers every day - is "relatively low, but the network faces a number of key challenges".
She wrote: "The news, on the whole, is good; reported crime on public transport is relatively low, and continues to fall. But while statistics tell us one thing, that crime is down, passenger surveys highlight the extent of fear of crime on the network.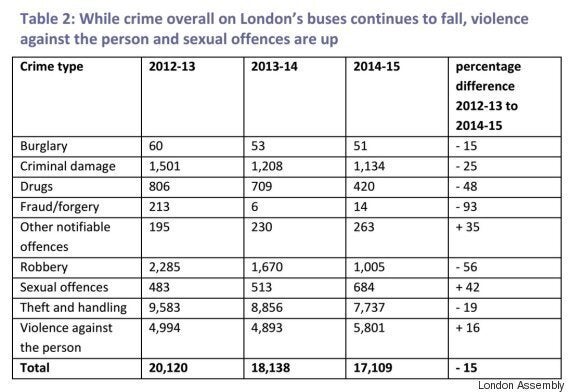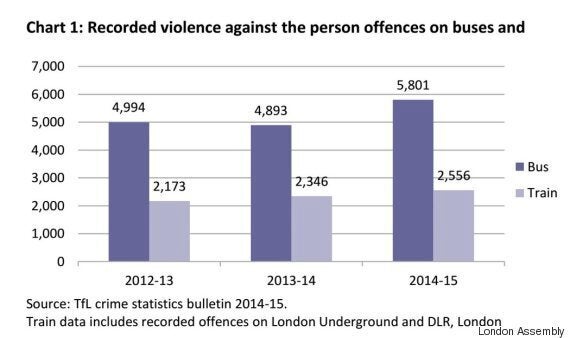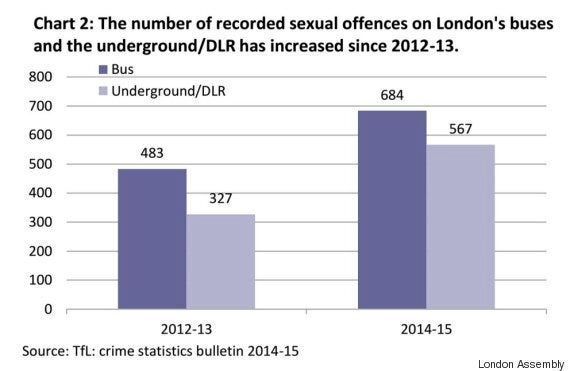 "We know that this fear affects people's use of public transport, so there is no room for complacency. There are also policing challenges – reports of violence and sexual offences have risen, and the expansion of the network will create new demand and challenges for TfL and the police."
Hopes that the 24-hour service could be running this summer were raised earlier this year when Underground train drivers voted to accept a pay deal for the service, however, two unions have still not agreed a deal and there is no fixed launch date.
BTP said it had recruited an extra 62 officers to patrol the night Tube so far.
Superintendent Chris Horton of BTP said there would be a permanent presence at key stations and mobile teams would travel the Northern, Piccadilly, Central, Victoria and Jubilee lines throughout the night, The Evening Standard reports.
He said BTP rapid response vehicles would be in place across London to "ensure police will be ready to attend any incident quickly".
The London Assembly report also raises concerns over increases in the number of sex and violence offences on the bus, Tube and train networks in London - despite overall falling crime.
The report said: "The initial response to a report of sexual offending is crucial. Our work has highlighted that too often a poor initial response to victims of sexual violence has a damaging effect on victims' confidence.
"The training being provided to transport workers has led to a better understanding of what constitutes unwanted sexual behaviour and how to respond. However, bus contractors have not received this training. This is a concern and the Committee believes it is vital that bus drivers receive adequate training in responding to unwanted sexual behaviour as a matter of urgency."
The committee report also highlights how 32% of women say they expect to take unlicensed minicabs despite the risks of sexual assault and that reporting of disability hate crime was of "particular concern".
It said: "We heard from People First that disability hate crime statistics on public transport are unreliable and that more needs to be done to get the police to take incidents of hate crime seriously, as well as making it easy for disabled people and those with learning difficulties to report.
"However, the group also told us that 'even if people with learning difficulties have the confidence to report hate crimes, nothing happens afterwards' so people think that there is no point in reporting."
The study recommends that the new Mayor explore how to increase people's confidence to report sexual offences and calls for greater penalties for taxi touting. It also said a new strategy should be developed for enabling travellers to report crimes more easily on public transport in London, "using mechanisms which have shown success, such as by text".
"The new Mayor should constantly monitor, review and learn from policing arrangements for the Night Tube, and enable a swift response to any emerging crime concerns," the report concluded.
The Mayor's Transport Strategy goals expect crime rates on the London Underground and Docklands Light Rail to drop by 15% to 11.1 crimes per million passengers by 2031; crime rates on London buses to drop by 25%, to nine crimes per million passenger journeys.
Popular in the Community