Chancellor George Osborne is "running scared" after refusing to share the Andrew Marr Show sofa with John McDonnell, his Labour opposite number, it has been claimed.
The Tory Chancellor last year joshed with Ed Balls, the former Shadow Chancellor, while perched side-by-side on the BBC's flagship politics show ahead of the Budget - a minor tradition started by ex-Labour chancellor, Alistair Darling.
But a Labour Party source claims Osborne is avoiding being broadcast alongside McDonnell, Jeremy Corbyn's right-hand man.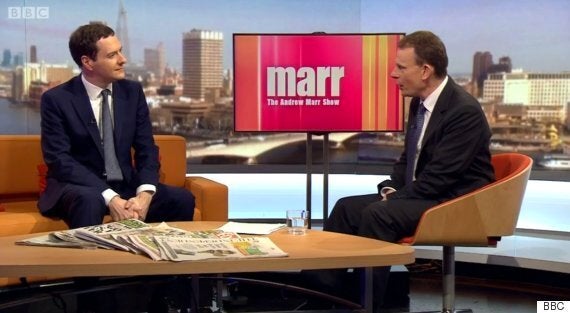 George Osborne on the sofa, alone, at the end of the Andrew Marr Show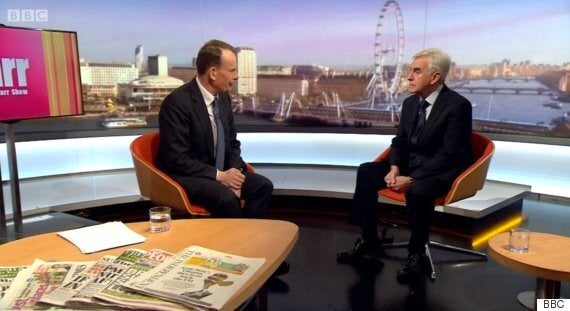 John McDonnell interviewed by himself on Marr
The source told the Huffington Post UK: "Clearly Osborne is running scared that John is gonna take him apart and is dreading it. Osborne is like all bullies when he is on his own without his Tory friends cheering - he runs away. And he clearly is scared of John."
The accusation ups the tension ahead of Wednesday's Budget, where Osborne is expected to unveil a fresh round of cuts against fears of the global economic slowdown.
Responding to the Chancellor following his Autumn Statement, McDonnell grabbed headlines by brandishing a copy of former Chinese Communist dictator Chairman Mao's Little Red Book.
After a break for the news, Osborne chatted again with the BBC presenter before a musical turn - this week Norwegian singer and John Lewis Christmas advert graduate, Aurora - which is usually when Balls joined Osborne on the couch.
This time last year, Balls challenged Osborne to a live televised debate in the run-up to May's election.
In 2009, then Chancellor Alistair Darling appeared with Osborne, then Shadow Chancellor.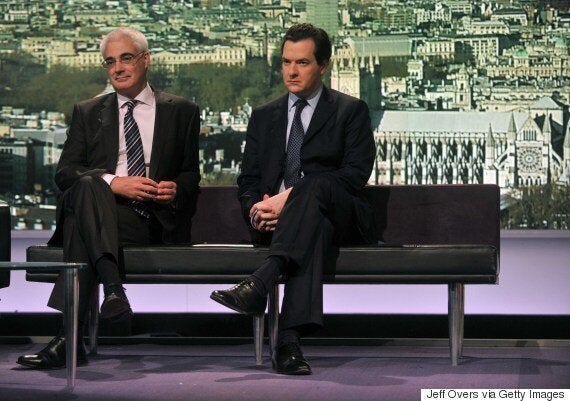 Darling and Osborne on the Marr sofa
However, Gordon Brown refused to appear with his Tory counterpart when he had his hand on the economic tiller and Tony Blair was Prime Minister.
Labour sources have told The Huffington Post UK that they think the Conservatives fear the age comparison between 64-year-old McDonnell and Osborne, who is 20 years his junior.