With the Easter holidays just around the corner already, this is a really cute idea for making a little Easter bunny from recycled materials, and keeping the kids busy and creative in the process.
When it is finished it could be used to decorate the outer rim of an Easter bonnet, used in a little play garden scene or filled with wrapped chocolate eggs to give as a gift.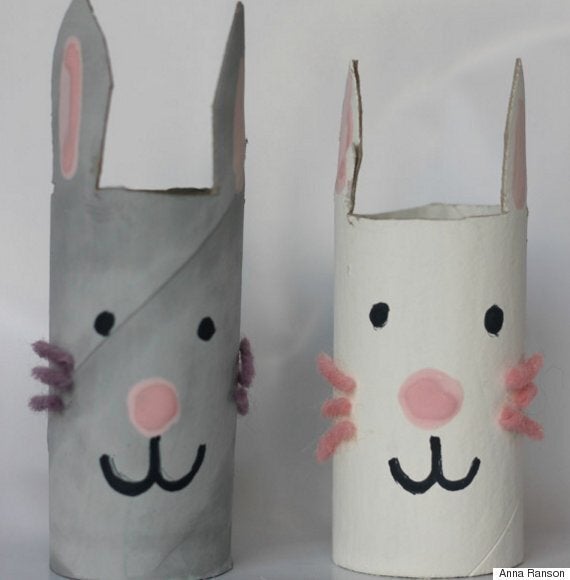 A section of cardboard tube, cut from kitchen roll or a wrapping paper tub
White, grey and pink paint
Black permanent marker
A few short pieces of wool in any colour
Glue
Scissors
Small amount of cotton wool
1. Start off by painting the cardboard tube with either white or grey paint (or do two and use both!) and leave it to dry completely. Be sure to paint inside the top of the tube about 5 cm down as well, so that later on when it is cut with scissors the same colour will be seen.
2. When the paint has dried, cut the top of the tube into two ear shapes using scissors.
3. Next, mix up some pink paint and use it to paint inside the ears and also to add a little nose in the middle at the front. When the paint has dried, use a permanent pen to draw on some eyes and a mouth.
4. Snip the wool into six equal length pieces and arrange three on either side of the mouth, sticking down with a glue stick to make whiskers.
5. Last of all, take a small pinch of cotton wool and roll it into a ball, then attach with glue at the back to make a little cotton tail!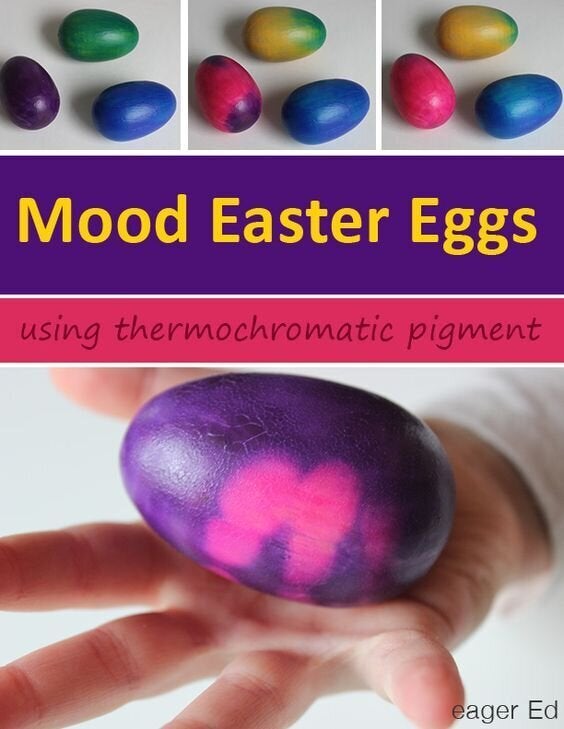 10 Egg Decorating Ideas That Are Actually Science Experiments