The five things you need to know on Wednesday April 20, 2016…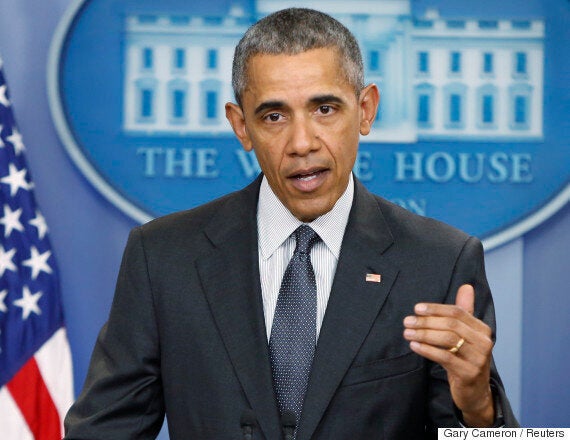 It's PMQs day again and David Cameron and Jeremy Corbyn have plenty to chew on. Corbyn may be tempted by the steel crisis (though see below), union rights and the housing bill concessions. Cameron may prefer to jibe at his opponent's problems with all things American, from its foreign policy to its fast-food restaurants, to getting a Presidential hearing.
Ahead of the Obama visit, the Yanks certainly aren't holding back on speaking out on the EU referendum. Ed Balls's former tutor Larry Summers is one of eight former US Treasury Secretaries who have written to the Times to urge Brits not to back Brexit. They warned it would be a 'risky bet' and that economic uncertainty was already being triggered (a point underlined by another North American import, Mark Carney, to a Lords committee yesterday).
On Today, Summers said 'an end to the special relationship would translate much less into prosperity for both our countries…and the special relationship would have much less influence on the broad world'. He rightly pointed out that there's 'not that much that Democrats and Republicans agree on' so having Republican ex-Treasury Secs agreeing on this was significant. Liam Fox was not impressed. And of course it has to be said that these guys like George Schultz were in the pre-Tea Party Republican party - and Trump and Cruz have both warned Obama against interfering in the referendum.
For your average voter, the anti-Brexit letter that may have more impact is the one in both the Sun and FT. Bosses of Ann Summers, Jack Wills, Net a Porter and LoveFilm have thrown their weight behind the 'Remain' campaign, with some 200 of Britain's most successful entrepreneurs saying it's best for business.
As for Obama, the Sun also doubles down on the Times story saying no meeting is gonna happen. It quotes a US administration source: "Don't expect to see a meeting with Jeremy Corbyn on the president's itinerary any time soon. No meeting with him was offered by us, and neither has anything been asked for. We don't anticipate that will change".
Michael Gove's speech yesterday was preceded by Vote Leave chief Matthew Elliott saying it would be on of the most important moments in the referendum campaign. It was undeniably a well-crafted speech, full of rhetorical flourishes and some gags that read like a Boris Johnson column.
Gove also liked taking head-on two big charges against Brexiteers, that they don't know what Brexit looks like and that it would lead to economic 'contagion' across Europe. He claimed 'a contagion of democracy' would 'liberate' the EU. And he said although the UK would be out of the single market it would be party of a 'free trade zone' stretching from Iceland to the Urals. The downside of this latter argument is the type of nation that free trade zone includes: the FT headline reads 'Gove holds up Albanian model'.
But perhaps the most intriguing bit of the speech was Gove's line on what happens the day after a Leave vote. Cameron has threatened to invoke Article 50 of the EU immediately, saying he has no choice. Yet Gove said the PM 'would discuss the way ahead with the Cabinet and consult Parliament before taking any significant step'. That suggests a warning that a defeated PM would have to bow to his Brexiteer Cabinet colleagues and MPs before doing anything. Many Tory Eurosceps think Gove is right and Cummings also said after the Gove speech that it would take time to repeal the 1972 European Communities Act (though Dominic Grieve blogs for us on how much he disagrees).
Some in UKIP think that Article 50 delaying plan is an attempt to keep alive the Boris/Cummings idea that a horrified EU would to give us new terms like associate membership. "I don't want any shillyshallying, I want article 50 invoked straight away," Nigel Farage, the Ukip leader, told the Guardian.
Michael Gove had an AstonVilla/WestHam style brain fade yesterday after his speech, mixing up the names of Scottish fishing ports with landlocked English towns and made-up ones (will the SNP or Labour take the Michael in PMQs?).
But it's another fisher story, namely Andrew Fisher, Corbyn's political adviser, who is in the news in the Sun. The paper reports that Fisher told a Momentum meeting last week: "On a wider thing, I think that the steel crisis has also played very well for us."
"I know that sounds quite cynical, because it hasn't played very well for communities in Rotherham and Port Talbot, but in a sense, what it has exposed is a complete lack of industrial strategy on behalf of the Tory party." A Labour Party spokesman tried to 'clarify' his remarks: "Andrew was expressing a view that the Tories have no industrial strategy."
Tory MPs have hit out and it all reminds me of Cameron seizing on Miliband's private line that he wanted to 'weaponise the NHS'. Like that row, it's hard to say if the voters focused more on Labour 'using' a crisis for political gain or on the crisis itself. There's news of a new Port Talbot management buy-out plan today.
BECAUSE YOU'VE READ THIS FAR…
Niall Dickson used to be the BBC's health correspondent but today he's making news of his own as the General Medical Council chief exec, calling on junior doctors to pause and think of patients ahead of their first ever 'all-out' strike. The Guardian leads with him calling on "every doctor contemplating further and escalated industrial action to pause and consider again the possible implications for patients". He added that the "right option" for some may be not to strike.
The Indy reports Jeremy Hunt turning down a late plea from the BMA for fresh talks with Dr Johann Malawana. The DoH says: "not credible to call for imposition to be lifted when they refused to negotiate on the one remaining issue of Saturday pay that separates the two sides".
Internal emails seen by the Health Service Journal suggest that Dr Malawana himself sought unsuccessfully to convince union colleagues before the announcement was made that paediatric emergency services should be excluded from the strike. Meanwhile there's talk that the doctors professional bodies, the medical royal colleges, could act as intermediaries to stop things getting worse.
Angela Eagle is certainly active right now (leading some close to Corbyn to think she's 'on manoeuvres'). After last week's Press Gallery lunch, she pops up in the Guardian today attacking Gove for his 'Utopian rubbish' on Brexit and last night she reacted to the Government's climbdown on the 'check off' system for union payments by public sector staff. "Well done all - but more concessions required - this Bill is still vindictive & deeply unfair," the Shadow Business Sec tweeted.
The Lords have certainly won some significant concessions over the Trade Union Bill, but there is a split in Labour (and the unions) between those who feel compromise is only reached with careful tone and negotiation and those who want outright confrontation. Unison and the TUC gave a warmer welcome to the check-off and other changes than Unite and the PCS.
Peers have used their anti-Tory majority effectively over the Housing Bill too. Today is the 4th day of Report Stage and the big action will be another expected concession on tenants in the private sector after a manuscript amendment by Dianne Hayter. This is a big shift from where ministers were previously not accepting the problem and acknowledging need to change the law. The nature of this policy alongside various other defeats/concessions/promises this week shows there are '50 shades of winning' in the Upper House.
If you're reading this on the web, sign-up HERE to get the WaughZone delivered to your inbox.
Got something you want to share? Please send any stories/tips/quotes/pix/plugs/gossip to Paul Waugh (paul.waugh@huffingtonpost.com), Ned Simons (ned.simons@huffingtonpost.com), Graeme Demianyk (graeme.demianyk@huffingtonpost.com) and Owen Bennett (owen.bennett@huffingtonpost.com)
Popular in the Community