The five things you need to know on Thursday July 14, 2016…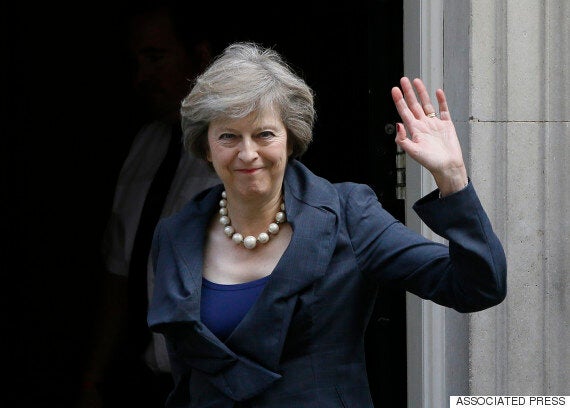 It's Bastille Day in France and over here in Britain we're witnessing our very own political revolution as Theresa May sweeps out the Cameroons and brings in the Brexiteers. As I say in my piece on the historic handover, May doesn't do deals, but she does steel. And, sometimes, she does surprises.
Putting Osborne to the sword was the best way of getting Tory Leavers on board. But it also seemed designed to skewer the Treasury orthodoxy that migration doesn't impact on the wages of "ordinary working class families". May knows she will be judged on this central issue and won't back off pledges to cut the numbers.
The Big Reveal was Boris at the Foreign Office, but Philip Hammond's appointment as Chancellor shows that May values unshowy solidity most of all. And Hammond's very first significant statement - "I don't anticipate the need for an emergency Budget" on Today - is another reassuring sign for the Leavers (despite his own Osborne-like Project Fear warnings in the referendum campaign).
Meanwhile, as Ken Clarke said yesterday "no two people know what Brexit means…" But May's canny decision to split responsibilities between Davis, Fox and Boris ensures that they will have to between them come up with some concrete answers. It also allows her a Nixon in China strategy of making the Leavers make the toughest calls on what to compromise on.
Yet May will be the one who takes the biggest decisions on things like the timing of Article 50. And she is the one whose personal relations with Angela Merkel will matter most. Despite Juncker's plea for her to get on with it, May will conduct Brexit in her own time and in her own way. I wouldn't be surprised if she spent a long time getting a deal hammered out before formally triggering Article 50. DD has talked in the past about taking time to get it right. Lord Lawson's wish for an Act of Parliament before Christmas (let alone Leadsom's September trigger or Gove's end-of-year trigger) looks like a pipedream.
May's first phone call to Merkel last night had a telling line. No.10 said "The Prime Minister explained that we would need some time to prepare for these negotiations.." It could be some time indeed.
Yesterday's first intent seemed to be to say that this was a Government of grown ups. As I tweeted last night, apart from Rudd, the appointment of May, Hammond, Davis, Fallon and Fox raised the average age of the top offices of state by several years. Today, we expect those well-briefed promotions for women with figures like Karen Bradley, Justine Greening and others set for new posts.
But what happens to Chris Grayling? Having backed May very early on and acted as one of her campaign managers, the man who was her Leaver human shield must surely get a reward despite the 'no deals' mantra. Will he get party chairman, the First Secretary of State title, a wide-ranging Cabinet Office brief, or even a new Secretary for Immigration and Borders slot, carved out of the Home Office? Grayling said yesterday "I looked her in the eye, I got a promise from her that she really meant that Brexit meant Brexit." Will she look him in the eye today?
On the face of it, getting Liam Fox and David Davis to work together looks pretty brave in itself. Though they share many beliefs, they've never been bosom buddies, perhaps because they are so alike. Add in Boris's ability to drop a clanger and it could be a combustible mix.
John Major was famously harried by his Eurosceptic 'bastards'. If the Leavers can't get on, or get fed up with their 'reluctant Remainer' PM, July 13 may turn out to be not May's Bastille Day, but her very own "Bastards Day".
On his arrival at the Foreign Office last night, Boris said "I'm very humbled, very proud to be offered this chance". And it didn't sound like a humblebrag. Though May wants to harness his popularity, some think Boris will have to grow up fast if he is to survive in post. He may yet surprise people by showing the serious side that operated behind the scenes in City Hall, but was often overlooked.
Still, his past remarks were very present last night. Asked whether he planned to apologise to Barack Obama for saying the "part-Kenyan" president was biased against Britain because of "an ancestral dislike of the British empire", he said: "The United States of America will be in the front of the queue."
But it's not just the outgoing Obama whom Boris offer a diplomatic olive branch. He's referred to Hillary Clinton as being like a nurse in a mental hospital, there's those 'watermelon smiles' about Africans, and a host of other quotes and quips from years of newspaper and magazine columns. Still, May had her own jibe about Boris and water cannon, and looks ready to wipe the slate clean - as long as he doesn't gaffe again.
Angela Eagle's reaction to Boris's appointment last night was priceless. "Oh Boris is fun, he's great isn't he, bouncing around, going to be the next prime minister and all of that, and they never actually.." she began at a leadership event, before being interrupted with the news. "They've just made him foreign secretary?" Watch it HERE.
May will want to use Boris, Davis and Fox to press on the bruise that is Labour's leaver problem up north. But in creating new departments, she's also instantly caused a fresh headache for Corbyn. He finds it difficult enough to fill shadow posts, so who on earth will he get to shadow Fox and DD? Still, May could help him on that score if she does merge DECC with BIS, as some suspect. And today could be the last ever DECC Questions in the Commons as a result.
BECAUSE YOU'VE READ THIS FAR…
4) BREXIT DOESN'T MEAN BREXIT
At least it doesn't seem to for Owen Smith. The new kid on the block in the Labour leadership challenge is set to launch properly tomorrow but today he has come out with a firmer statement on Brexit than either Jeremy Corbyn or Angela Eagle have to date.
In an interview with the Guardian, he says that many of the public were misled by the Leave campaign and will want to see the actual deal offered by the May government on what Brexit looks like. "And then we should give them another chance. That does mean a second referendum or a general election when the terms are clear. The Labour government should be committing to that."
This is canny politics by Smith, exploiting the one big policy area that matters most right now, while carving out a clear difference between himself and both Eagle and Corbyn. Corbyn's Achilles heel in the leadership race is the anger felt by many Labour voters that he didn't do enough to campaign for Remain strongly enough.
Smith is obviously positioning himself too as the man who can come up with actual policies, as opposed to generalised 'anti-austerity' mood music of the Corbyn-McDonnell leadership to date. Expect more stuff about Smith sharing Corbyn's values, but having policies to put them into practice. Maybe Eagle will outflank him by saying clearly that her Labour party would vote against a Brexit deal it wasn't happy with, given Parliament will have to approve any such deal over the next few years (as former Commons Clerk Lord Lisvane told me last week).
The awful levels of abuse on Twitter and Facebook these days are just one indication of how our road rage culture has spilled online. But it's the offline stuff that is really worrying too, from attacks on migrants and to rape and stalking threats.
And Labour is suffering particularly as violent and angry individuals lob bricks through windows and spit at Labour staff simply for attending a local meeting. That's why the party has taken the extraordinary decision to suspend all local meetings during the leadership election campaign.
Jeremy Corbyn joked in PMQs yesterday that "democracy is an exciting and splendid thing and I'm enjoying every moment of it". But his opposition to a secret ballot at the NEC on Tuesday is still being seen as him not doing his utmost to protect those in his party, particularly women, who feel under threat.
One of those on the NEC who complained most about the new levels of intimidation was Alice Perry, an Islington councillor who represents local government on the Labour ruling body. She's blogged for HuffPost today on why it's not enough for Corbyn to issue statements about harassment and abuse. He should now take action, she says.
Angela Eagle yesterday launched her own pledge to keep the leadership campaign 'comradely'. She's a tough cookie, but as a woman - and one of those whose office has been targeted - can have a powerful claim to speak up for those under threat.
If you're reading this on the web, sign-up HERE to get the WaughZone delivered to your inbox.
Got something you want to share? Please send any stories/tips/quotes/pix/plugs/gossip to Paul Waugh (paul.waugh@huffingtonpost.com), Ned Simons (ned.simons@huffingtonpost.com), Owen Bennett (owen.bennett@huffingtonpost.com) and Martha Gill (martha.gill@huffingtonpost.com)