The summer term at secondary school means one thing to pupils in Years 11 to 13: exams. Until recently pupils were entered for either GCSE or A-level examinations, with A-levels divided into two levels: AS at the end of Year 12 and A2 at the end of Year 13.
But, nothing stays the same in the examination system: you may remember that in 1988 the GCSE exam replaced the former 'O' Level and CSE exams, and coursework for GCSEs was introduced for the first time.
Since then there has been much debate about the value and structure of the current exams. The outcome: further changes have been made to the balance of coursework and final exams. If that isn't enough for parents – and schools- to contend with, there are two other examinations available for pupils: the International GCSE (IGCSE) and the International Baccalaureate (IB).
So what are the differences and, if you do have any choice, which might suit your child best?
Before looking at the differences between these qualifications, it's worth understanding that you may have no choice: some schools offer both, but if your heart is set on your child studying for IGCSE or the IB you may have to change schools, particularly at 16 for the IB.
Until 2013, the GCSE exam consisted of coursework - sometimes referred to as 'controlled assessment' - and exams. A review by Ofqual in 2013 concluded that the coursework element of GCSEs should be scrapped except, for example, in some subjects including science where experiments could demonstrate pupils' knowledge. The emphasis now is for exams to be linear – that is with one final exam – rather than modular - the previous structure which allowed pupils to be assessed on smaller chunks of learning across two years.
GCSE exam grades are currently A*-G but these are due to change and are likely to be replaced with Grades 1-9.
At present, some exams are two-tier, so pupils can be entered for the higher or foundation tiers with their final grade being determined by the tier. For example, at foundation level a Grade C may be the maximum.
The GCSE course is usually two years but some schools will allow more able pupils to complete it in one year, or take the exams a year earlier. The majority of the exams are in June, with re-sits taken in November.
Pupils are no longer able to take English and Maths exams in November as their first entry, only for re-sits. Although some exam boards will still offer modular GCSE courses, from 2015 only linear courses will be accepted as qualifications in England.
So, to sum all of that up:
• Recent changes to the current GCSE exams mean that coursework is reduced to the absolute minimum.
• Most pupils are assessed by a final exam(s) at the end of two years rather than more frequent assessments over their course.
• Grades will change from A*-G and be replaced with Grades 1-9.
The International GCSE was first introduced around 25 years ago so that pupils overseas, whose first language was not necessarily English, could take the exam. The syllabus includes many elements that are now not in the revised GCSE - mainly coursework.
Assessment takes place at the end of the course and includes written, oral, coursework and practical assessment. Grades are the same as for GCSEs A*-G.
The subjects which can be studied are the same as for GCSE but also include many foreign languages.
Many independent schools now enter pupils for this exam – possibly because they have many pupils from overseas whose first language is not English- and also because a large number of schools were disappointed at how the GCSE English exam was marked in recent years with controversy over grade boundaries.
What are the differences between GCSE and IGCSE exams?
The main difference is that the IGCSE still includes some elements of the old GCSE: coursework, oral and practical assessment as well as exams. The IGCSE is offered at different levels, and some teachers think that it has more scope for more able pupils at the higher level.
But - opinions on GCSE and IGCSE exams are mixed: many more state schools are entering their pupils for the IGSCE exam because they prefer the mix of coursework and exams which is now no longer so evident in the new GCSE curriculum. There is also more scope for teachers to choose from a wider range of material.
Last year (2013), 78,000 pupils took the IGCSE English Language exam compared with 17,000 a year ago. Some school enter pupils for both exams.
Some teachers – and pupils- think that the IGSCE exam is now easier than the new GCSE exam, because of the content of the syllabus and the range of assessment.
As a parent, it is probably unlikely that you will be able to choose which exam your child is entered for. If the school offers both, then discuss your child's needs. If your child achieves higher marks with coursework and performs badly under exam conditions, then the IGCSE is an option.
But be aware that some universities have their own preferences. An increasing number are happy to accept International GCSE English, but some will not.
If your child is heading for university you should, even at this stage, research entry requirements on each university's website.
From 2015 A-levels (also known as A2) will change in ways similar to GCSEs:
• They will be linear and not modular.
• The exam will be at the end of the two year course.
• AS levels which used to form the first year of a full A level course will no longer do so.
• AS levels will exist as standalone courses, but they will not form part of an overall A2 grade.
• The changes will take effect in 2015 for most subjects but not until 2016 for maths and modern languages.
AS courses give pupils a broader understanding of a subject but not as much as a full A-level. Most pupils will study three and possibly four A-levels.
International Baccalaureate
If your child's school offers an alternative to A-levels, it is likely to be the International Baccalaureate (IB or IBac). Developed in 1968 in Switzerland the IB has become very popular especially with independent schools. It is highly regarded by universities. International Baccalaureate is available at several levels but the one which applies to students age 16-19 is the IB Diploma.
This is how the IBO describes the course:
The Diploma Programme prepares students for effective participation in a rapidly evolving and increasingly global society as they:
• develop physically, intellectually, emotionally and ethically
• acquire breadth and depth of knowledge and understanding, studying courses from 6 subject groups
• develop the skills and a positive attitude toward learning that will prepare them for higher education
• study at least two languages and increase understanding of cultures, including their own
• make connections across traditional academic disciplines and explore the nature of knowledge through the programme's unique theory of knowledge course
• undertake in-depth research into an area of interest through the lens of one or more academic disciplines in the extended essay
• enhance their personal and interpersonal development through creativity, action and service
What does the IB Diploma include?
Unlike A-levels which focus on three or four main subjects, the IB Diploma includes 6 groups of subjects.
IB Diploma Programme students must choose one subject from each of five groups (1 to 5), ensuring breadth of knowledge and understanding in their best language, additional language(s), the social sciences, the experimental sciences and mathematics. Student may choose either an arts subject from group 6, or a second subject from groups 1 to 5.
At least three and not more than four subjects are taken at higher level (240 teaching hours), while the other subjects are taken at standard level (150 teaching hours). Students can study and take examinations, in English, French or Spanish.
In addition to disciplinary and interdisciplinary study, the Diploma Programme features three core elements that broaden students' educational experience and challenge them to apply their knowledge and skills.
How is the Diploma graded?
• The overall grade is a total of all the key areas studied – not each separate subject.
• Students are awarded a grade from 1-7 for each of the 6 key subject areas.
• In addition, 3 marks are available for certain parts of the course, making a possible total of 45 marks.
• The pass mark is 24 as long as a minimum number of marks is achieved across each part, along with a satisfactory level of achievement on creativity, action and service (CAS).
• The Diploma has a success rate of 80 per cent with less than 1 per cent of students achieving 45 marks.
Why would my child want to choose the IB Diploma?
The IB Diploma provides an opportunity to study several subject areas in depth as well as focusing on personal development alongside academic study. This can be attractive to pupils who find it hard to choose only three or four A-level subjects and who don't want to specialise too early.
Delaying specialisation means there are more degree options available for longer, if your child isn't sure about what they want to study at university – which many 16-year-olds aren't!
The disadvantage of the IB is that it is a demanding workload and some pupils will have to work very hard to maintain and achieve good grades across each subject area if they have strengths and weaknesses. It's may be best suited to highly-able 'all rounders'.
Further information can be found at: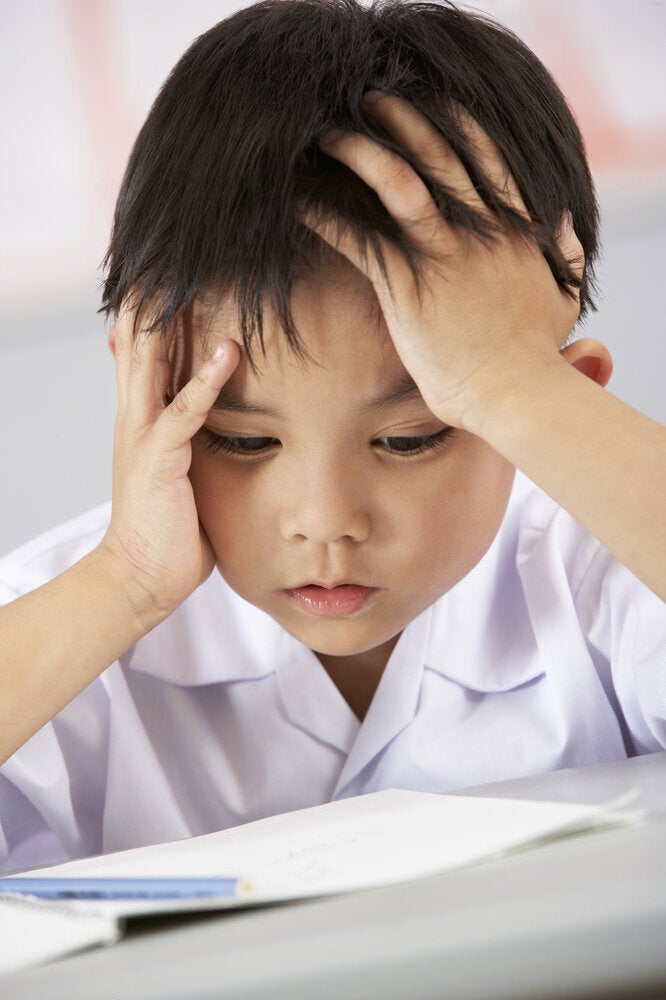 Facts About Schools Around The World