The five things you need to know on Tuesday, October 18…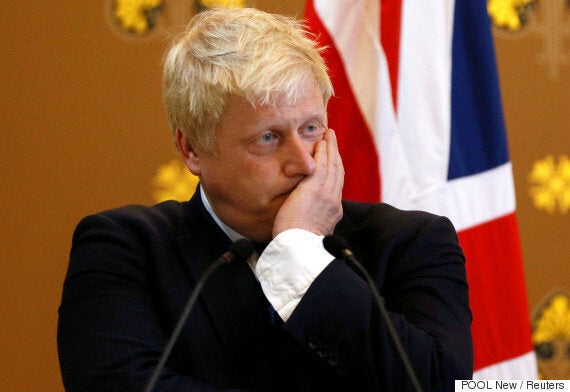 Jeremy Hunt was admirably candid on Today yesterday when he said there were 'lively debates' within Cabinet over what Brexit should look like. No.10 added the PM was "happy for there to be a debate", saying "This reflects the fact that the PM is pursuing a collective cabinet approach. Preparing fully for those negotiations means being prepared to hear differing views."
Other ministers are being equally admirably frank about the battle behind the scenes, as 'soft Brexit' and 'clean Brexit' (their preferred phrase) advocates vye for the PM's ear. The Sun reports that Amber Rudd joined Philip Hammond in arguing for a gradual phasing in of new work permits, fearing a 'cliff edge' withdrawal of unskilled migrant labour would hit retail, hotel and building industries too hard. The phasing could take upto five years.
Rachel Sylvester in the Times has a lovely quote on the Brexiteers from a minister who backed Remain. "They are like peacocks showing their tails...It's all swagger and stagger but in the end the hen will do the choosing." But will May risk Cabinet resignations if she backs Hammond?
The Guardian reveals that Greg Clark and Damian Green have been backing Hammond's more cautious approach too, as has Justine Greening. One senior MP praised the Chancellor as "incredibly courageous" for highlighting the risks of Brexit in cabinet meetings. The Chief Whip Gavin Williamson warned the PM last week that upto 30 Tories were determined to get more Parliamentary scrutiny of Brexit plans.
It's Day Three of the (to my mind doomed) High Court challenge on Article 50. But the Indy has a nice new line on Parliamentary approval. It has dug out a 2010 Government promise under David Cameron that referendums "cannot be legally binding". Then minister Mark Harper responded to a Lords report that referendums are "advisory", stating "The Government agrees with this recommendation." Nicky Morgan, Dominic Grieve and Ken Clarke have all seized on that one. And Norman Fowler, now Lords Speaker, upset several Eurosceps on Daily Politics yesterday by saying that the Great Reform Bill was "just like any other piece of legislation", adding that peers can "at times…vote down something that has come from the Commons".
Priti Patel and Boris aren't overly amused by signs of Remainer revivalism. Meanwhile, the Times has an excellent scoop that Boris's longtime comms man Will Walden has withdrawn an application to work at the FCO. Is this May clipping Bojo's wings, or civil servants asserting their authority over a potentially expensive hire? A big blow to Boris either way.
What now for UKIP? Steven Woolfe quit last night, claiming that it was 'ungovernable' without Nigel Farage at the helm and was now locked in a 'death spiral'.
After his resignation statement, Woolfe was verbally carpeted (though not physically this time) once more by his fellow MEP, the improbably named Mike Hookem. "Steven Woolfe's political career was over once he showed disloyalty to the UKIP party and membership when he held talks to join the Tories…We wish him well and hope he can get his life sorted out." Ouch.
The muttering in UKIP ranks is that Woolfe jumped before he was pushed (metaphorically, folks, metaphorically), with claims and counter-claims about his conduct over recent months. The party that once claimed to lead a 'People's Army' now looks like a weird mash-up of a student union and home counties golf club, with all the petty personality politics seen in both.
Farage is arguably the most successful politician of our age, having achieved his ambition to get us out of Europe. But it is, to misquote Norman Lamont, in power without being in office. And the existential crisis facing UKIP is underlined in Woolfe's piece in the Telegraph, where he again praises the Tories, saying "the beginning of Theresa May's premiership has been impressive".
Paul Nuttall is now the bookies' favourite. A northerner, he could pose a real threat to Labour while the Tories clean up down south from defections. But given Nuttall this year stepped back from leadership amid concerns to protect his privacy and family, will he too be hit by the post-Farage curse? One leadership contender Raheem Kassam confirmed on Newsnight he was backing Trump for US President.
Concerns over the chaotic child sex abuse inquiry are growing closer to Theresa May's door. This afternoon, we may find out more as the Home Affairs Committee takes evidence from new chair Alexis Jay and Home Office Permanent Secretary Mark Sedwill.
Yesterday, Amber Rudd admitted she was aware of warnings about Dame Lowell's alleged lack of professionalism before the judge stepped down. The Home Secretary was also accused in the Commons of having been "economical about what she knew" (in the SNP's words) or at the very least was open to "accusations of misleading" MPs (in Diane Abbott's words) when she gave evidence to a parliamentary committee last month.
The Times has claimed that worries about Lowell's conduct had been known for many months, so just what did the PM know and when? Lisa Nandy, who led yesterday's Urgent Question, is set to keep up the pressure on May tomorrow: she has been awarded the second question at PMQs. Downing Street has said that May was alerted to doubts about Dame Lowell on July 29, six days before she resigned.
Meanwhile, the Shadow Home Secretary dismayed some onlookers during the Women Of The Year Awards yesterday lunchtime. One of those present says that Ms Abbott was on her phone "the whole way through" a film paying tribute to Hillsborough families campaigner Margaret Aspinall, and during a speech by the PM praising her work. The film was so moving "it made everyone cry", one source says.
Ms Abbott's office have told me this morning that she was dealing with the breaking news that Lisa Nandy's Urgent Question on the child sex abuse inquiry had been granted in the Commons. "She talked briefly on her phone after receiving a call but then because she didn't want to disrupt the event, she used email to correspond with her office about the Urgent Question," her spokeswoman said. "She decided not to leave the table but instead use her phone. It was not to text, browse, or show disrespect."
BECAUSE YOU'VE READ THIS FAR…
Ah, evidence-based policy, it's a difficult thing. Especially when you lack the evidence. Theresa May, who has trumpeted her own emphasis on looking at the facts, is under pressure to dump the Tories' flagship Troubled Families Programme after damning report by a think tank.
The National Institute of Economic and Social Research (NIESR) found the £1bn scheme - set up by David Cameron after the 2011 riots - is has had "no significant..or measurable impact" in turning around the lives of 120,000 of the most "troubled" families in England. Ex NIESR chief Jonathan Portes has been pointing this out for a long time but the minister responsible, Lord Bourne, insists the programme has 'transformed lives'. Dame Louise Casey is due before MPs tomorrow. Will this be another bit of the Cameron legacy May is brave enough to dump?
Newsnight's Chris Cook had a leak of the report in August. But another BBC reporter is in the news this morning as the Sun reveals a Look North veteran newsman Danny Carpenter has launched an anti-Tory rant on Facebook. He'd said the Conservatives were "cynical, vicious, racist and xenophobic" and even the 'new Nazis'. He has recently deleted his Twitter account on which he claimed "all views expressed" were "purely my quirky own." The Beeb is investigating.
Fewer than half of England's 163 grammar schools give priority to poorer children in allocating places, a new BBC survey has found. More specifically, ninety of the schools make no explicit reference to kids on Pupil Premium or free school meals in their admissions codes. Some 73 others are trying out various approaches, ranging from giving their first 25 places to those from low income households.
With consultation ongoing, such studies probably help Justine Greening's quiet attempt to delineate the the reforms and insist that no major expansion can go ahead without radical commitments from the 'new' grammars to do more on social mobility. But will the Government's final plans come up with a high bar on Pupil Premium place proportions? Sounds like a tongue-twister, linguistically and politically.
Meanwhile, heads of 250 state schools in Sussex will today visit Downing Street to warn that they need £20m in emergency funding. They say the 'distraction' of new grammars obscures their worry that they will have to cut school hours, staff or stop teaching certain topics without new cash.
Labour's Lucy Powell says 23 Tory MPs have raised concerns about grammars in Parliament or in their local papers. Any cross-party alliance with them, as with academisation plans, could spell trouble for Mrs May.
If you're reading this on the web, sign-up HERE to get the WaughZone delivered to your inbox.
Got something you want to share? Please send any stories/tips/quotes/pix/plugs/gossip to Paul Waugh (paul.waugh@huffingtonpost.com), Ned Simons (ned.simons@huffingtonpost.com), Martha Gill (martha.gill@huffingtonpost.com) and Owen Bennett (owen.bennett@huffingtonpost.com)
Popular in the Community