The five things you need to know on Monday, November 28…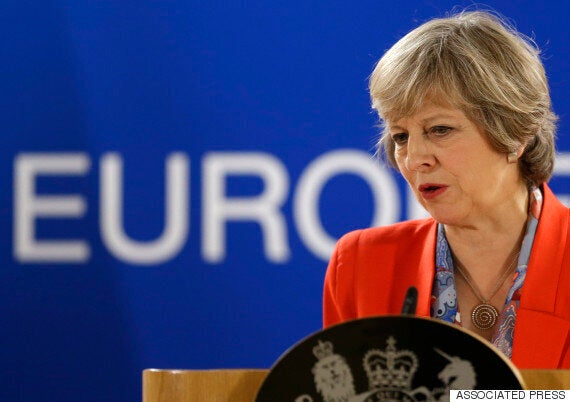 Can Theresa May agree a 'Brexit buffer', a transitional deal that will allow us to actually quit the EU, while retaining some crucial arrangements until we finally sort out the shape of our exit? And will the EU allow us any a la carte options, or even a buffet menu of rights and responsibilities?
We learned this weekend that Mark Carney is keen on a transitional deal that gets us to at least 2021 with many current arrangements intact. But as Michael Gove said yesterday, he suspects this is all a ruse by Remainers. As he told Andrew Marr: "there are some people who can't get over the fact that the British people have voted to leave the EU and want us to have a transitional arrangement which is as close as possible" to EU membership as a way of avoiding Brexit.
There's the threat of yet another legal hurdle. Sick of Article 50 chat? Welcome to Article 127 debate, as former Remain group British Influence say they'll launch a judicial review of any move by the UK to trigger the obscure instrument that allows us to quit the European Economic Area (EEA).
But for my mind one of the most intriguing bits of Brexit news today came in the Guardian's report of an LSE lecture by Lord Kerr, the diplomat who drafted Article 50. Forget Norway, forget Canada, forget Albania. Kerr says the best option is the Ukrainian model - a deal between Brussels and Kiev - phased in over time. He puts at less than 50% our chances of getting a decent deal within two years.
Kerr, an avid Remainer don't forget, had this key line too about the PM's Tory conference speech: "Mrs May's absolute rejection of any role for the European court of justice in Britain was the single most damaging issue. Most people in Brussels think that rules out anything but a hard Brexit because, 'how can you play if you will not accept the referee's decision?'"
Theresa May welcomes Polish PM Beata Szydlo to No10 today and Michael Fallon has unveiled yet more British troop deployments in northern Poland to send a signal to Russia.
Downing St will be delighted by Szydlo's article in the Telegraph, in which she says Warsaw wants a "good compromise" in the Brexit talks to guarantee "economic and security cooperation". She urges the EU to show "imagination and leadership". Just how willing the Poles are to give us a special exemption from freedom of movement remains to be seen however (they are very much on our side in keeping non-EU migrants out of Europe, but passionate defenders of EU migrant rights within Europe, for obvious reasons).
Several Tory Brexiteers - and MPs from other parties - have written to former Polish PM and now European Council President Donald Tusk to urge a deal on reciprocal rights for Brits and EU citizens post-Brexit as the "just and humane thing to do".
But when it comes to the exact shape of Brexit, the FT has had a stab at what it may look like. It picks up on the line from Sir Jeremy Heywood, who asked his top team in the immediate aftermath of the Brexit referendum this star question: "What is our leverage?" The FT comes up with four areas where the UK has a strong hand: contributions to the EU budget and security, invaluable UK trade with EU firms, a 'hard Brexit' would damage the EU more than the UK, tactical opportunities to divide the EU 27.
A week on Monday, the Supreme Court will hear the Article 50 case and as it's the Supreme Court, we will all be able to watch it live on TV. The Times reports that the bookies haven't missed a trick and will offer live betting odds to accompany the hearing.
Labour was delighted by its Saturday 'Care For The NHS' campaign day, not least as the 541 different events, and a million leaflets, gave it a chance to practice its snap election ground war. With Stephen Dorrell telling Marr yesterday that social care was 'inadquately funded', it also gave the party a chance to hit hard on the Autumn Statement's lack of NHS help - and its wider claim that 'May's Tories are no different from Cameron's Tories'.
But with the Conservatives far ahead in the polls, there's another kind of Labour movement that worries some of its MPs: the shifting positions on key issues like Brexit and immigration. Emily Thornberry, asked twice on Marr directly if Labour would back a second EU referendum, said "I think we need to take this in stages" and then "step by step". That's not what Corbyn, McDonnell or Keir Starmer have been saying, all of whom have ruled out a second ballot in one way or another.
And on immigration, Diane Abbott's words to the Guardian on Saturday still resonate. She'd said: "Those of us who are arguing for the least harmful Brexit have to be clear to people that there is no deal to be done on freedom of movement, and to imperil our economic interests as a country because of anti-immigrant feeling would scarcely be responsible". Again, it's not quite Starmer's line (or Tom Watson's or many in the PLP) to suggest there's 'no deal to be done' on EU migration.
With UKIP almost certain to elect Scouser Paul Nuttall today as their new leader, no wonder northern MPs (Dan Jarvis pops up in The Times) are worried. If Jeremy Corbyn does indeed attend Fidel Castro's funeral (as claimed by the Telegraph today), you can bet that UKIP (and some in the PLP) will pounce. Labour sources tell me "no invitation has even been received yet". Boris isn't going, but Theresa May has yet to utter any words on Castro's death.
To add to the confusion, Labour's Richmond Park byelection candidate Christian Wolmar told SkyNews yesterday he'd vote against Article 50, claiming (wrongly) that was his party's stance. Note it is very much the main Lib Dem stance however. Their candidate Sarah Olney has hardened her line to say not only she'd vote against 'hard Brexit', but any Brexit. She says on her leaflets a categoric: 'I will vote against Brexit'. But the Sun has a video of Nick Clegg confiding that actually his party won't be able to stop Article 50, let alone Brexit.
BECAUSE YOU'VE READ THIS FAR…
So Francois Fillon, the comeback kid, is set for a helluva comeback. Having once been a distant third in the polling for the centre-right Presidential candidacy, the 'Thatcherite' ex-PM won the selection by a landslide last night.
Peter Ricketts (or @LordRickettsP as he's now styled himself on Twitter) is our former ambassador in Paris and knows Fillon and his British wife Penelope well. He's blogged for HuffPostUK (he was a regular blogger for our sister site in France) today, pointing out that Fillon is a huge fan of the Le Mans 24 hour race "where stamina and timing count so much". He also points out that while the French Presidential contender would try to push Calais border controls back to Dover, he would actually be a useful Brexit partner: "a pragmatic free trader".
For Marine le Pen, of course, the fact that Fillon is the ultimate insider and free-trader is useful. But his social conservatism and defence of EU subsidies for farmers may be enough to stop her march to the Elysee (though the French unions are already gearing up for a fight with him, perhaps depriving him of left votes needed for victory).
As for Nigel Farage, he told the Sunday Express yesterday that he was still undecided as to whether he'd back Le Pen in the race. "It depends what the circumstances are - you'll have to ask me in April. I have never said a bad word about her, but I have never said a good word about her party and that's where I am with this - it's slightly awkward." Slightly awkward, that's one way of putting it. Long before then, if Italy's Matteo Renzi loses next week's referendum, more EU chaos could be on its way.
So Ed Balls, the man Len Goodman described as "The People's Champion", has finally been voted off Strictly Come Dancing. He failed the 'cha-cha challenge' (a new bit of the show some fans, Trump stylee, believed was rigged to boot him off) but ultimately you know when you've been tangoed.
Not surprisingly, other politicians who admired the sheer guts of a fellow 'dad dancer' queued up to offer sympathy and praise. David Cameron and George Osborne were among the many who tweeted tributes (though Vince Cable couldn't resist adding on Westminster Hour that he himself had once got a 'ten from Len').
Yet it was the public's reaction, not just that of the Westminster village, that was most striking. And they voted in huge numbers every week. So it's natural that many have asked if Balls can channel all this into a political comeback. Well, I note that under the 2018 boundary changes, his old seat of Morley switches from a Tory marginal to a safe Labour constituency. It will take in a crucial chunk of Labour's Batley & Spen, but most of the seat would be made up of Balls' former constituency.
But there are two complications. First, the party may want to select very soon to prepare for a snap 2017 election, and on current boundaries it may be too difficult to regain. Second, it may just be too soon for Balls to think about the long slog of being a candidate again. One Labour MP tells me he'd love to see his old pal return - but only as party leader. For now, let's accept that the ex Shadow Chancellor did all this simply because he wanted a fun new challenge. And maybe Balls' Strictly success shows that all the best political decisions are taken without politics in mind.
If you're reading this on the web, sign-up HERE to get the WaughZone delivered to your inbox.
Got something you want to share? Please send any stories/tips/quotes/pix/plugs/gossip to Paul Waugh (paul.waugh@huffingtonpost.com), Ned Simons (ned.simons@huffingtonpost.com), Martha Gill (martha.gill@huffingtonpost.com) and Owen Bennett (owen.bennett@huffingtonpost.com)
Popular in the Community