The five things you need to know on Thursday, December 8…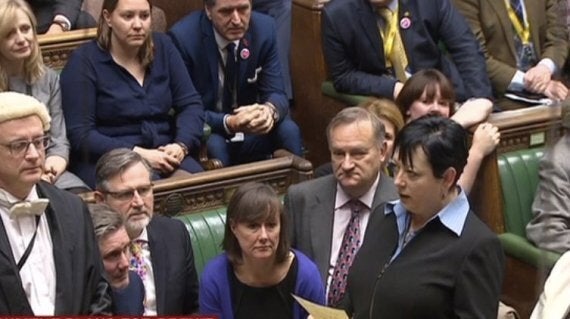 It's the Sleaford and North Hykeham by-election today, though there won't be a Zac Goldsmith-style upset. But almost forgotten is the reason for the contest: former Tory MP Stephen Phillips said he was "exasperated" that the Government was pushing for a "hard Brexit".
No.10 took Phillips' resignation in its stride and its confidence is even higher after last night's Brexit Commons vote to trigger Article 50 by April 2017. I wrote earlier in the week that the Government amendment to Labour's motion felt like a judo move, suddenly using your opponents' weight against them. And so it came to pass, as Labour divisions rather than Tory ones became 'the story'.
In this Parliamentary chess game, Labour looks like it has been outsmarted. Its own splits were laid bare, with 23 Labour MPs - including three frontbenchers Catherine West, Dan Zeichner and Tulip Siddiq - defying their own whip. Heidi Alexander made an impassioned plea for the benefits of immigration, while Andy Burnham was scathing about his party's failure to curb it.
And yet the official Opposition's overall backing for the Government amendment leaves the Lib Dems and SNP saying "Labour and the Tories are holding hands towards a hard Brexit". Labour points out that just 5 out of 9 Lib Dems actually voted against (Tom Brake was a teller, John Pugh is ill, but I'm not sure what happened to the other missing pair).
Many of the Labour refuseniks such as Ben Bradshaw said they did not want to give a 'blank cheque' to Theresa May on Brexit. After the vote, Iain Duncan Smith said that's exactly what they had done. A Tory MP tells me the real loser was Shadow Brexit Secretary Keir Starmer, whose original motion now looked 'too clever by half'. Talk of a snap election restarted in the Tea Room after the Labour disarray.
Of course yesterday's motion was non-binding and Starmer made clear he was ready to change tack if May refused to come up with a detailed Brexit plan. He even had a Gordon Brown-style 'five tests' for the 'plan' (includiing whether the UK will 'seek to' remain in the customs union and single market). Anna Soubry warned she would accept nothing less than a substantial 'plan', and Dominic Grieve told Today that if the Supreme Court insists on substantial legislation for Brexit, it faces serious amendment. So maybe the game is not quite over. But Downing Street was certainly smiling this morning.
One of the most significant moments yesterday came when David Davis said it was 'inconceivable' that the Commons would not vote on the final Brexit package, just as MEPs would. But unless the courts rule that Article 50 is somehow reversible, once it is triggered there is no way MPs can vote down the eventual package - because to do so would leave the UK not with a better deal, but no deal at all. That's perhaps the real cheque-mate move in all of this.
Some ministers always felt it was just a matter of time before the ticking timebomb of a serious Boris diplo-gaffe exploded. And today's Guardian exclusive on the Foreign Secretary's criticism of Saudi Arabia - for "puppeteering" and "playing proxy wars" - may not please No.10.
In remarks caught on video at the Med 2 conference in Rome last week, Johnson said: "There are politicians who are twisting and abusing religion and different strains of the same religion in order to further their own political objectives…That's why you've got the Saudis, Iran, everybody, moving in, and puppeteering and playing proxy wars."
Nothing too controversial in that, you may say. But while Theresa May clearly agrees with him on Teheran, publicly attacking our allies in Riyadh is not meant to be part of the plan. In fact the PM has just come back from the Gulf, where she was at pains to reassure the Saudis and others "I am clear-eyed about the threat that Iran poses to the Gulf and the wider Middle East".
Boris did make "very clear that Saudi Arabia was a strong ally", the FCO stresses. But he is due to visit the region this weekend, and he may now have to explain why he thinks the Saudis are among those abusing Islam for political ends.
Just as intriguing is that at the same Rome conference, Johnson brandished a document marked sensitive which showed the civil service had briefed him that he was to express an interest in replicating the Helsinki east-west peace process for the Middle East - but not to make any commitment to the proposal. There's never a dull day with Bozza in office.
At last, Theresa May has found something in common with David Cameron: disgruntlement with Whitehall early in her term as PM. Cameron famously attacked the civil service as 'the enemies of enterprise', and now May has used a Spectator interview to put Sir Humphrey in his place too.
May made plain her irritation that her steps-of-No-10 vow to help 'ordinary working class families' was translated before the Autumn Statement into help for 'JAMs' ("just about managing" households). "I get a bit frustrated when the system wants to box everything in and produce an acronym that they can use..you can't just box them into a simple descriptor category. Which is why I get frustrated when Whitehall tries to do that." (Actually, the original FT 'JAMs' story was silent on whether the phrase came from a minister, an official or good old journalistic flair).
Allies say May is actually trying to be helpful to the independent civil service by using formal morning meetings for the day's business rather than for 'policy development' as Cameron used to. And she tells the Speccie she doesn't want Yes men: "Don't try to tell me what you think I want to hear. I want your advice, I want the options. Then politicians make the decisions." Still, you can be she doesn't want 'No, Prime Minister' to become the new sit-com of choice.
Speaking of her predecessor, the Times reports Cameron is following in the footsteps of Tony Blair and Gordon Brown by setting up a company, The Office of David Cameron Ltd, to handle his affairs. And he will give a lucrative speech to DePauw University in Indiana. The topic? "The historic events of 2016 and where we go from here." I'm just guessing, but that may not be as much fun as a Charlie Brooker ScreenWipe.
As for the JAMs agenda, Sports Direct's fall in profits will cheer Tories who think May was right to take on business 'excess' and malpractice. But Shadow Business Secretary Clive Lewis has blogged for us on why strong words from May and Greg Clark have yet to be matched by action.
BECAUSE YOU'VE READ THIS FAR…
No10 last night had to issue the fateful words that the PM had 'full confidence' in Transport Secretary Chris Grayling, despite calls for him to quit. What made this a man-bites-dog story was that the person calling for his resignation was a senior Tory MP, former minister and former party vice-chairman, Bob Neill.
Neill, who went public in the Standard, the Commons, PolHome and BBC Daily Politics, was furious at Grayling's decision to axe plans (drafted by the Cameron government) to give the Mayor of London control over suburban rail services. The Standard had the scoop that Sadiq Khan was given the shock news by Grayling in a brusque 10am phone call.
But the Standard also revealed that Grayling had written a letter three years ago in which he said he wanted to "keep suburban rail services out of the clutches of any future Labour mayor". Cue claims that the minister's move was politically motivated. And for many London commuters, getting more political accountability over their often poor train services had seemed a non-party issue.
The row undermines and distracts from Grayling's main attack line on 'politically motivated' strikes on Southern Rail. Tory MP Nick Herbert tells the Telegraph that some of his Sussex constituents have had job offers withdrawn on the grounds that they live on the appalling rail line into London.
It's a positively balmy 15 degrees Centrigrade in the south of England today. Memories of last year's floods are still strong. And London is having to put toxic air warnings on its bus stops because of pollution spikes. Yes, the environment is growing slowly again as a real political concern.
But any hopes that Donald Trump would treat climate change and air quality seriously have taken a huge blow overnight with the news that he's chosen Scott Pruitt to run the US Environmental Protection Agency. The Oklahoma attorney general is close ally of the fossil fuel industry - and a climate change denier. In many ways, this one story matters more than any other in politics today, as it suggests that Trump really will reverse Obama's commitment to the Paris climate deal.
No wonder environmentalists are claiming there was a 'smokescreen' put up earlier this week when the President-Elect and his daughter Ivanka had a meeting with Al Gore in Trump Tower, with Gore afterwards suggesting things had gone well in their 'interesting conversation'. It's not just Pruitt who is the canary protecting the coal mines. Climate denier Myron Ebell is leading Trump's EPA transition team, and ExxonMobil CEO Rex Tillerson has talked to Trump about the Secretary of State role.
Mind you, Trump last night also appointed a former WWE wrestling executive to lead his small business team. Here she is being KO-d in the ring. No, really.
If you're reading this on the web, sign-up HERE to get the WaughZone delivered to your inbox.
Got something you want to share? Please send any stories/tips/quotes/pix/plugs/gossip to Paul Waugh (paul.waugh@huffingtonpost.com), Ned Simons (ned.simons@huffingtonpost.com), Martha Gill (martha.gill@huffingtonpost.com) and Owen Bennett (owen.bennett@huffingtonpost.com)
Popular in the Community