The five things you need to know on Tuesday, January 17…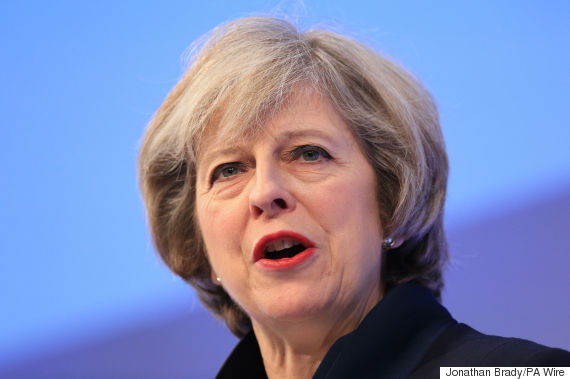 1) TEASER MAY
Cometh the hour, cometh the plan? Well, not quite. Theresa May's big speech at Lancaster House today will certainly be more than 'Brexit means Brexit' or 'red, white and blue Brexit'. Described by insiders as a long speech, we will get the PM's '12 negotiating priorities' and four 'key principles' driving them.
After weeks of ministerial Brexit sub-committee meetings, the full Cabinet gets to approve the strategy and tactics this morning when it meets. No10 was very coy yesterday about whether May would make a formal Commons statement after her speech, which is strange given that voting Leave was all about restoring the sovereignty of the British Parliament. It looks now like David Davis will deliver the statement. It may well be that the speech itself is 'the plan' that MPs have been promised will be published before Article 50 is triggered at the end of March. After today's teaser, I suspect the PM will say little more for fear of harming her negotiating strategy and a steel trap will snap shut on further detail.
Perhaps because of fears of market reaction, initially Downing Street wasn't going to brief any extracts at all overnight. But in the knowledge that the media will fill a vacuum if you don't do it yourself, they changed tack and hence all the front pages about a "clean break" from the EU. You can bet some Tory MPs will be citing medical advice that at least a clean break leads to a quicker recovery than a fragmented fracture.
In the overnight extracts, the best line was this: "Not partial membership of the European Union, associate membership of the European Union or anything that leaves us half in, half out." That was taken as a signal that we will be quitting the single market, but it's still far from clear that we will quit the customs union too. It may be that we come out of the customs arrangement, then opt back in on our own terms. There's a neat irony that Vote Leave raised Turkey as a bogeyman in the referendum, but we could be heading for a Turkish-style future: membership of customs union while being out of the EU.
May's four principles are like a Motherhood and Apple Pie menu - "certainty and clarity, a stronger Britain, a fairer Britain, a truly global Britain" - but the key question is whether the 12 negotiating priorities give us specific objectives. Will we want to join the EEA (not under the ECJ but pretty close to it)? Are we prepared to pay for continued access to crucial markets like cars? Will we want a transitional deal and for how long? There's chatter that there could be a two-year bespoke arrangement for the City, not least as EU negotiator Michel Barnier let slip last week to MEPs he wants a 'special deal' on financial services. The buzzword in Whitehall and Brussels is 'equivalence' - a set of new arrangements that replicates the best regulatory and trade rules.
If the briefing is right and May does opt for the brutal logic of a bold, do-your-worst approach to the EU, she will certainly be embarking on a high stakes gamble that the other 27 states will be forced by self-interest to give us what we want. Former Remainer ministers may hope this is all bravado. But as we all know by now, most Remainers are not that good at hard politics. Apart from one: T May.
2) CAR WARS: ROGUE ONE
While Donald Trump's Times interview may have pleased Eurosceptics here, it caused shockwaves across the EU, and Germany in particular. And there's no more salient example of possible trade wars ahead than over car manufacture.
The President Elect warned BMW it could face duties of 35% on cars imported from a new factory being built in Mexico. He also complained that more German cars could be seen on the streets of New York than US cars on German streets. Sigmar Gabriel, who is Merkel's vice-chancellor and economy minister, had the Rejoinder Of The Day: "the US will have to build better cars". He added: "It does not help to make others weaker, you do not yourself get stronger by doing that".
Trump may have picked the wrong example with BMW. Its South Carolina factory is the biggest exporter of cars in the US. Audi and Daimler's own plans for Mexican plants could be more vulnerable. And don't forget Trump's Tweets do have an impact: after his election, Ford announced that it was abandoning its $1.6 billion plans to build a plant in Mexico and would create 700 jobs in Michigan instead.
The Germans are trying to calmly explain that free trade is better for consumers and growth, but will Trumpism move from going rogue to being in vogue? Once America slaps tariffs on, others may well not turn the other cheek. That's the real fear in Whitehall as much as European capitals.
Meanwhile, Ted Malloch, the man tipped to be either Trump's ambassador to the EU or the UK, has given an interview to HuffPost. He said there is now "he potential to re-engender the US-UK special relationship with Theresa May." Trump is a little bit like a white knight in this case. She's like the damsel in distress". See, he really did mean 're-engender', not re-gender.
3) GOING NUCLEAR
Last night's Parliamentary Labour Party (PLP) meeting with Jeremy Corbyn was 'very calm and civilised', MPs told me. The leader faced just eight questions, on topics such as migration, Coepland and Stoke by-elections, defence and Brexit. But whereas a year ago there was a confrontational edge to such queries, last night there was an air of resignation (in both senses of the word).
As with Mrs May, Corbyn's MPs just want more clarity and their questions were more about communications and messaging than necessarily substance. Wes Streeting asked, for example, how JC's comms team could suggest he didn't back UK troops in Estonia (a Labour spokesman stressed afterwards that Defence Secretary Nia Griffiths was not at all 'furious' once she'd seen his actual words).
Yet while the PLP didn't go nuclear, the issue of Corbyn's stance on nuclear power is very much alive in Copeland. As I report HERE, local Labour activists and trade unionists urged him in a private meeting on Sunday to be clear about backing a new Moorside power plant. With the NHS their strongest campaign point, party members think nuclear is the party's Achilles heel.
What worried Labour in Cumbria was Corbyn's refusal to say he'd back Moorside. When asked on a local BBC programme he replied: "I don't know what the circumstances will be at that time." And last night he told the PLP he backed 'continued nuclear' (the party policy). But there is a bit of wriggle room still. After the meeting with MPs, a Labour spokesman said of Moorside: "The particular proposals will need to be scrutinised, but Labour is committed to new nuclear power capacity as part of the overall energy mix."
As for Tory claims Corbyn is 'toxic' on the doorstep, the Labour leader laughs that off. He'll be up in Copeland this weekend to prove it.
BECAUSE YOU'VE READ THIS FAR…
Watch this superb clip by comedian Micky Flanagan. A reminder that Theresa May didn't want 'out' of the EU, but now she's very much 'out out'.
4) CLEGGING IT
We had the surreal spectacle yesterday of Gove being repeatedly interviewed about his interview, as he went beyond Trump's acutal quotes (themselves never a true guide to his actions) to surmise the President Elect's next moves. It was meta-journalism on steroids.
Former Lib Dem leader Nick Clegg is one of the few politicians in the Commons whose previous day job included negotiating EU trade deals. Now installed as Tim Farron's Brexit spokesman, Clegg's stock is rising again among some, as he reminds them why he gained traction in those distant pre-tuition-fees days.
The former Deputy PM has done a video inteview with HuffPost in which he warns that the UK could become a "hapless pawn" in attempts to destroy Europe if British politicians ape Michael Gove and "sycophantically rush" to Trump Towers. He fears that both Donald Trump and Russian President Vladimir Putin want to see the break up of the EU – and could use Britain to make it happen.
With an echo of their battles in the Coalition, Clegg tells us: "Michael does have a fantastic talent, for a winning phrase and for arresting prose, but both of them have in my experience, certainly Michael, has a slightly erratic grip on the truth sometimes."
5) NATO NO MATES
Donald Trump upset Francois Hollande by calling Nato 'obsolete' in his Times interview. Never forget that the French pulled out of Nato because De Gaulle didn't want French troops under US command, though Sarkozy reversed that historic break. Still, you can bet the Baltics were more than a little alarmed by Trump's talk, which was of course pounced on by Moscow.
Here in the UK, it's David Cameron who looks like Davey No Mates. Last night Tory MP Julian Lewis, the chairman of the Defence Select Committee, used the Speaker's Lecture to give a scathing verdict on rumours that the ex-PM was being considered as the next Nato Secretary General.
After all those years of Cameroons taunting Lewis, it was payback time. Cameron was a "man of charm and ability", but there was a big BUT: "But those talents do not include wisely judging strategic issues, whether when toppling Arab dictators in places like Libya, increasing military commitments whilst cutting the armed forces, predicting a Third World War in consequence of Brexit, or dangerously delaying the renewal of Trident for the sake of coalition politics - as he did."
If you're reading this on the web, sign-up HERE to get the WaughZone delivered to your inbox.
Got something you want to share? Please send any stories/tips/quotes/pix/plugs/gossip to Paul Waugh (paul.waugh@huffingtonpost.com), Ned Simons (ned.simons@huffingtonpost.com), Martha Gill (martha.gill@huffingtonpost.com) and Owen Bennett (owen.bennett@huffingtonpost.com)