The five things you need to know on Monday, January 23…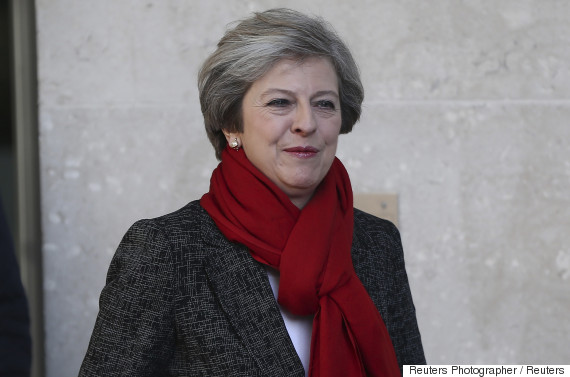 1) STEPPING UP, NORTH
Theresa May has undoubtedly scored something of a coup in becoming the first foreign leader to be invited to Washington for face-to-face talks with Donald Trump later this week. The Telegraph splashes on plans for a UK-US trade deal with "lower or even zero tariffs", plus easier business travel. May is hoping to get some leverage in her Brexit talks with the EU, although quite how a new deal squares with 'America First' remains to be seen. Maybe she could even offer some advice to the new 'snowflake-in-chief' on how to be less thin-skinned about criticism?
But the real heavy lifting in getting Britain 'Brexit-ready' lies perhaps more in tackling our poor productivity and in boosting skills, particularly in the north and midlands which voted Leave in big numbers. That's why, as dull and unflashy as it sounds, today's 'modern Industrial Strategy' matters (and the PM has written a piece for the 'i'). A new international transport hub in Goole, a massive modernisation of Blackpool and 5,200 jobs at a new "Advanced Manufacturing Park" in Sunderland sound like smart policy - and smart politics. Let's see if it all stacks up.
Of course, the Gordon Brown comparisons may resurface (fellow 'unelected' PM Brown too had the gimmick of regional Cabinets). Yet as May holds her meeting in Warrington South - a very tight Tory marginal once held by Labour under Blair - her talk of "stepping up not stepping back" may strike a chord with Labour voters for whom state intervention is not a dirty word. Infrastructure spending, better skills and red tape cuts/taxbreaks is even a combo that D Trump is planning in the US.
The Times also points out the other under-the-radar problem with business rate reforms (which are already causing uproar in London). It splashes on worries that rural small firms are being priced out of business with higher 'rateable value' costs. On Today, Business Secretary Greg Clark sounded sanguine about the 'technical revaluation'. As it happens today is the second reading of the Local Government Finance Bill, which will give local councils 100% of the take from business rates. Labour is already saying its an attempt to 'gerrymander' to give richer Tory councils more cash.
2) LOOMIN' MISSILE CRISIS
Defence Secretary Michael Fallon is almost certain to face an Urgent Question in the Commons today on the misfiring of a Trident missile off the coast of Florida last June, as revealed by the excellent Sunday Times scoop. Theresa May refused four times on the Andrew Marr Show to say whether she knew of the incident when she addressed the Commons in the Trident renewal debate a few weeks later. Former Cabinet minister John Whittingdale was wonderfully dry on Radio 4's Westminster Hour last night: "I suspect her apparent inability to answer was not the best answer."
Of course, No10 and the MoD have been hiding behind their old friend 'national security'. But Admiral Lord West, the former head of the navy, was scathing yesterday as he pointed out the Russians would have tracked the misfire (we notify them in advance of such tests) - so Moscow knows more than our public. West said it was "bizarre and stupid" that ministers had chosen to keep quiet as doing so raises suspicions about a wider, systemic problem. "Otherwise we are a bit rather like the Soviet Union used to be, or like North Korea or China, where they won't admit to things going wrong."
Given the large number of Labour MPs who backed Trident in the Commons vote, the misfire wouldn't have affected the outcome. And all this talk about the deterrent could even provoke a possible political misfire - if Labour bangs on about the issue too much, and in the wrong way, Copeland voters may think it's not on their side on defence and nuclear jobs.
3) DOUBLE TROUBLE
Speaking of which, Labour will formally move the writ for the Copeland and Stoke-on-Trent by-elections today, with February 23 the expected date for both. With BAe and BNFL the two biggest employers in Copeland, Jeremy Corbyn is having to tread carefully. Will he agree to demands from candidate Gill Troughton for unequivocal support for the new Moorside nuclear power plant?
Some of the early Labour canvass returns in the Cumbria seat have not been encouraging. Although Oldham had similar early problems, and were turned around, things may not be so smooth in Copeland. I'm told that when Corbyn's aide Katy Clark went canvassing on his 'secret' trip there last weekend, not a single supposedly solid 'Labour promise' voter told her they were definitely backing the party. Clark was so perplexed by the response she asked if the voter ID lists were wrong. She was told they were accurate.
Maybe that's why John McDonnell took the highly unusual step on Marr yesterday of offering what sounded like a softening-up exercise for possible defeat in both Copeland and Stoke: "Since Brexit you can't calculate by-election results on what's gone on in the past so what we're going to do is fight for every vote, and that's what we're going to do."
The Sunday Mirror reported that whips want every member of the PLP to visit each seat at least once. As Labour tries to make the NHS the key theme, the party at least has some new ammo against UKIP. Nigel Farage admitted late last week that NHS privatisation was "a debate that we're all going to have to return to."
BECAUSE YOU'VE READ THIS FAR…
Watch Trump aide Kellyanne Conway talk about the White House's 'alternative facts' on inauguration crowd numbers
4) ASK, DON'T TELL
With a short Brexit bill due soon after tomorrow's Supreme Court verdict, Labour's whipping arrangements remain unclear. "I will ask all Labour MPs to respect the result of the referendum and allow article 50 to be opened," Corbyn told Sky's Ridge on Sunday. Note he said 'ask', not 'tell'. Does that mean a weak, one-line whip?
On BBC's Westminster Hour, shadow Brexit minister Jenny Chapman was admirably candid. "Whipping's an interesting concept on this vote because of the means by which we arrive where we are," she said. "We got here through a referendum so it's very difficult for colleagues who have seats that voted strongly to remain and we have MPs who themselves feel passionately that we ought to remain and to ask them, to expect them to vote to trigger Article 50 is a big ask. The Labour Party is in a difficult position because we have supporters, members, voters on both sides of this debate."
Her boss Keir Starmer was interesting too on the vote on a final Brexit deal, which is where the real action could yet come: "I do not accept the proposition that on the second vote – which is the one that really counts, the new relationship – that we should have a vote that is a rock and a hard place. I don't accept that, and we'll be fighting that."
On that key issue, on Friday, barrister Jolyon Maugham brings his own Brexit case to a court in Dublin. He wants the European Court of Justice to rule on whether Article 50 is reversible (ie if there is a 'status quo' option that is neither a rock nor a hard place). Note that May yesterday refused to give up the 'tax haven' threat, though she refused to detail what it would look like. "Whatever the arrangement is, whether we've had that good deal, whether we have had to say that it's a bad deal which we won't sign up to, we will maintain the competitiveness of the British economy.."
In other Brexit news, German finance minister Wolfgang Schauble says May would do well to copy Switzerland in adopting an EFTA model, which has a 'wise political solution' on keeping migration controls while maximising trade with the EU.
5) HERO SUM GAME
One key bit of the new industrial strategy is a £170 million package to establish "Institutes of Technology" and create a vocational alternative to universities. Separately, the UK needs to boost its engineering and other maths-related job skills, and May's aides are talking about creating a specialist maths school in every British city. Turning maths teachers into heroes not zeros would be a start.
However, as we've been pointing out recently, education cuts are rising up the political agenda. The National Association of Head Teachers (NAHT) has a new report out that school budgets are close to breaking point in England. The BBC reports that its survey of more than 1,000 schools by the shows the number in financial deficit has doubled since 2015.
Some 71% of the heads polled were only able to balance their budgets by making cuts or dipping into reserves, even though the government said it had protected the core schools budget in real terms. Some 72% fear budgets will be unsustainable by 2019 and 85% save money by spending less on new equipment.
If you're reading this on the web, sign-up HERE to get the WaughZone delivered to your inbox.
Got something you want to share? Please send any stories/tips/quotes/pix/plugs/gossip to Paul Waugh (paul.waugh@huffingtonpost.com), Ned Simons (ned.simons@huffingtonpost.com), Martha Gill (martha.gill@huffingtonpost.com) and Owen Bennett (owen.bennett@huffingtonpost.com)