The five things you need to know on Monday, February 6…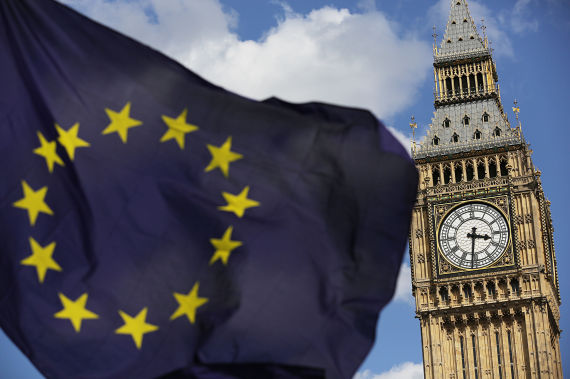 1) MAKING AMENDS
The European Union (Notice of Withdrawal) Bill starts its two-day committee stage today. The Speaker will decide which of the avalanche of amendments (there's 146 pages of them, for a bill that has just 137 words) are to be voted on.
Shadow Brexit minister Matthew Pennycook will lead for Labour on its amendment requesting regular reports back to Parliament. I wonder if this is another area where the Government may concede some ground, not least as David Davis is not averse to some form of update for MPs. Let's see what form of words is used in response today.
The bigger issue is the 'meaningful' vote on the Brexit deal itself, an amendment to be led by Keir Starmer tomorrow. Just what 'meaningful' means will be the sticking point. The Guardian has picked up some hardball from No.10, with sources saying it may not be practical and could lead to "perpetual Brexit purgatory" if UK-EU deals were rejected by MPs.
Lead backbench Brexiteer Steve Baker cannily got his retaliation in first this weekend, with a statement that he suspected 27 Tory Remainers could back 'wrecking' amendments. That figure seemed deliberately high. And two hard facts persist. First, as I've said before, the Government's actual 'Brexit' majority is closer to 30 not 14, thanks to the DUP (and as the Sun reported, Labour Leave MPs could oppose some amendments). Second, even if the amendments fail, Labour and Tory Remainers will back the third reading anyway.
And maybe the 'deal or no deal' rhetoric from the PM is working. For me, the most significant Brexit quote of the weekend came from German finance minister Wolfgang Schauble in Tagesspiegel: "We don't want to punish the British for their decision. We want to keep Britain close to us. London offers a quality of financial services that are not to be found on the continent. That would change a bit after a separation, but we have to find reasonable rules here with Britain." That 'not to be found on the continent' line was not just a jibe at Paris, let alone Frankfurt. It was a fact of economic life that offers the UK real hope of a decent deal. In her EU summit report back today, the MP could well pick up on such positive mood music.
The FT reports a survey of senior business leaders pessimistic about Brexit. But it has a separate story that May's advisers have now got their act together in messaging clarity to the markets. HSBC's David Bloom has memorably described sterling as the "de facto official opposition" to the UK government, but things have changed as traders now know where May stands. The Telegraph adds that Bank of America (which is looking at a new City HQ) is advising clients to prepare for a major rebound in sterling.
2) NO IFS, NO ABBOTTS
After the Brexit bill gets its third reading on Wednesday night, we will know the true scale of the reshuffle facing Jeremy Corbyn. Shadow Business Secretary Clive Lewis was this weekend making plain his priority would be his constituents and his 'conscience', nothing else. That sounded like him edging to the Shad Cab exit door.
But Diane Abbott's fate is the most fascinating. Despite all the row about her migraine last week, she can't avoid the Third Reading decision any more than any other MP. Assuming she is well again, she will have to decide whether to stay as Shadow Home Secretary or vote in line with her constituents' calls for her to oppose the Article 50 bill. There is a theory doing the rounds among Labour MPs that the next leader of the Labour party has to be someone who voted against Article 50 (to win the new young membership), though I'm not so sure. Never forget that Abbott is in many ways closer to Corbyn than John McDonnell, so she may not want to give up the influence she currently holds.
Beyond the shadow cabinet, the fate of other frontbench Brexit rebels hangs in the balance. The line from McDonnell and others has been that Nick Brown will decide what to do after Wednesday's vote. Yet such matters don't normally rest with just the chief whip - the whip is decided by the Shadow Cabinet as a whole and affects the party as a whole. Will the Shad Cab insist on that when it meets tomorrow? Corbyn himself suggested on Radio 4 yesterday that he could be 'lenient' with some junior rebels. But where would that leave people like Tulip Siddiq, who quit in the expectation they'd be sacked?
McDonnell told the Indy yesterday that "over the next 12 months we'll turn the political situation around". To some Labour MPs that sounded like a desperate plea for breathing space, a further attempt to soften any by-election blows. But although all the talk of late about Corbyn's successor has focused on Lewis and Shadow Chief Sec Rebecca Long-Bailey (who could replace him if he quits this week), don't forget Lisa Nandy. She shows no appetite for the top job right now, but many believe she can unite the different wings of the PLP as well as win over the membership.
In a seminar at Nuffield College, Oxford, I talked to Nandy for a full 90 minutes across a range of topics (the video should be up soon, but read the main bits HERE). She told me just how important it was for Labour to listen to Brexit voters, how it should reclaim patriotism from the Right - and how it should stop being the party of 'placards' (a particularly timely remark given May's PMQs attack on just this, last week). A passionate Remain campaigner, you can bet Nandy will nevertheless be voting to trigger Article 50. No ifs, no buts.
3) SPEAKER'S CORNER
Early Day Motion 890 (aka the one refusing Donald Trump permission to speak in Westminster Hall) continues its slow burn, and now has a total of 163 MPs backing it. As HuffPost first reported last week, John Bercow has huge power over this matter, as one of only three 'keyholders' who decide on such invites. The Sunday Tel yesterday said that the Speaker was 'not happy' about the level of discontent among MPs, and Harriet Harman told the Observer she would boycott any speech by the 'groper' President.
And yet it's the Queen, not Parliament, that Trump is more interested in. Word in Whitehall is that the US President agreed to see Theresa May so quickly at the White House because of the prospect of a return offer of a Buckingham Palace banquet - and the possible chance to tee off on Her Maj's private golf course at Balmoral.
Today, the Guardian reports that in fact the Trump team have shown no interest in him addressing both Houses of Parliament. Given his inauguration speech was in effect a stump speech, and Trump is uncomfortable doing anything grander, that should be no surprise. But it means No.10 can avoid the diplomatic nightmare of Bercow blocking the idea.
Meanwhile, former Archbishop of Canterbury Lord Carey says he has the makings of an "outstanding" president. The US leader "will learn on the job and his rhetoric will be toned down as time goes on", he said in an interview with Christian Today. Such faith in repentance is, well, very Christian. Stateside, Trump used a Fox interview to compare Putin's killings of dissidents with the US being a 'killer' in Iraq. "You think our country's so innocent?" he said. Yet another area where his supporters and Corbyn supporters would find themselves in strange agreement.
BECAUSE YOU'VE READ THIS FAR…
Watch Melissa McCarthy play Trump's press secretary Sean Spicer in this Saturday Night Live spoof. Priceless.
4) FOREIGN CONCEPT
It was a little odd the other week when Jeremy Hunt told a select committee that the focus on Brexit had meant he had been forced to put on ice the Queen's Speech bill to crack down on 'health tourism' by foreign nationals. Insiders at the Department of Health have long said that doing more to get overseas visitors to pay for their NHS care is hugely popular.
Well, today the issue is very much back and Hunt has announced that far from delaying it, he's accelerating new curbs. From April, all hospitals will have a legal duty to charge foreign patients upfront for non-urgent care (emergency care will still be invoiced later). The NHS is famously 'free at point of delivery', but Hunt thinks the £500m lost per year is just too much. And a new MORI/BBC poll shows that 74% back increasing charges for visitors from outside the UK to help fund the NHS.
Reacting to reports that NHS staff could be issued with card readers to take payments at the bedside, former Cabinet minister Mark Harper told Radio 4's Westminster Hour: "Frankly if you go to any other country in the world…. I can't go to any other country in the world and rock up and get elective care and not have someone pay for it. Other people come to our country and think it's extraordinary that we don't do this."
But wider NHS worries continue. The Telegraph has splashed on a Health Service Journal report showing that one in six A&E wards is facing the axe. And the social care crisis is underlined with a Guardian story about 89-year-old Iris Sibley, a medically fit pensioner who was forced to stay on a hospital ward for six months- at a cost of £80,00 - because no nursing home place could be found.
5) DONORS KEBABBED
Labour MEP Seb Dance made a name for himself last week with his 'He's lying to you' sign during a Nigel Farage speech in the European Parliament. He's now making waves within the party too after getting Labour general secretary Iain McNicol to demand answers from donor John Mills about £18k of payments to UKIP. Labour Leave chief Mills told the Sunday Tel that "nobody tried to hide anything" about the donation, which was to cover the cost of staging Leave rallies.
Meanwhile, the Times reports that another Labour donor, Peter Coates (who owns Stoke City football club) says he is "concerned" by its prospects in the coming by-election. He says he remains a member "through gritted teeth" and that Labour "would appear to have no chance of winning a general election. There isn't much to look forward to". Coates had already stopped giving cash to Labour nationally, preferring to give to Tristram Hunt locally.
Speaking of donors, it's yet another shrewd move by the new No.10 team to invite Tory activists as well as big-bucks financiers to the party fundraiser tonight, and to dump the black-tie dress code. The name of the event has even been changed from a 'ball' to a 'party'. But will this be 'a party that works for everyone'...? With the Tories now finally coming up with some policies to help Generation Rent, according to previews of tomorrow's housing White Paper, the real worry for Labour is not how rich and posh the Conservatives seem. It's how centrist and ruthlessly electorally focused they could be.
If you're reading this on the web, sign-up HERE to get the WaughZone delivered to your inbox.
Got something you want to share? Please send any stories/tips/quotes/pix/plugs/gossip to Paul Waugh (paul.waugh@huffingtonpost.com), Ned Simons (ned.simons@huffingtonpost.com), Martha Gill (martha.gill@huffingtonpost.com) and Owen Bennett (owen.bennett@huffingtonpost.com)