The five things you need to know on Tuesday, February 21…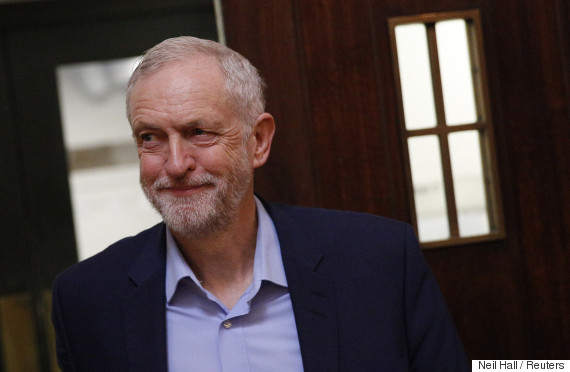 1) BY-ELECTION BLUES
What was most notable about last night's Parliamentary Labour Party meeting was not the criticisms of Jeremy Corbyn from his own MPs. It was the way such criticism, combined with a mood of weary resignation, is now the new normal. The meeting was nowhere near as 'charged' as last summer's angry confrontations, and Corbyn himself waited for all the questions before answering them, Zen-like, at the end. (Taking groups of questions, rather than answering them individually, is an old trick a certain T Blair used to practice).
My full report is HERE. But just look at what Corbyn was asked about and you can see just how normalised the dissent now is. Chris Leslie asked JC to explain the massive 18-point Tory lead in the ICM poll (so big Owen Jones tweeted it 'cannot be ignored'). Corbyn suggested it was partly due to 'problems we have had in the media', before adding '"we do a lot better on social media".
A senior source went further, saying the damage caused by last year's 'coup' was still to blame (a line Diane Abbott used on Sunday). That source also predicted that the polls would turn as Tory dissent increased over Brexit and "living standards start to fall". But what if the polls haven't turned within a year? As academic Matthew Goodwin points out, the Tories are regularly on 40% right now. In what would usually be a big story, backbencher Neil Coyle told Corbyn to his face at the PLP that the main reason given on the doorstep for not voting Labour was "Jeremy Corbyn". Jezza just brushed it off.
What was also the new normal at the PLP was a Labour leader, at this point in the electoral cycle, saying previously safe Labour seats in its heartlands were 'on a knife-edge'. And this wasn't the usual expectations management, Jezza is too candid to try that. In Copeland, activists are genuinely worried by canvass returns suggesting voters will stay at home. Tories coming back from Cumbria say they have the same feeling they last had when they took Crewe (which, tellingly, has not gone back to Labour since the 2008 by-election). Some Conservatives tell me that Theresa May's trip to Stoke yesterday was not bravado, it was because they think they can now come a close second. Labour's early postal votes appear to be killing UKIP, others say.
But while most Labour MPs are resigned to a year of continuing dire polls, some refuseniks are still fighters, not quitters. Peter Mandelson last night told a Jewish community meeting: "I work every single day to bring forward the end of his tenure in office. Every day I try to do something to rescue the Labour Party from his leadership."
2) HAMMO DUMP
As previewed in yesterday's WaughZone, Philip Hammond's appearance before the Tory backbench 1922 committee was dominated by business rate complaints. The Chancellor's most concrete commitment seemed to be the offer of a fundamental review of the way online retailers (aka Amazon and co) have been given an extra advantage over high street small shops thanks to their warehouses being in the right places.
But while he was conciliatory, Hammond also made clear it was too late to radically halt the business rate revaluation. "The bills are going out next week", he said. However, some MPs picked up hints that he could use the Budget to announce more transitional relief or even a lowering of the maximum cap on rate rises. Let's see if that's wishful thinking, or if the Treasury comes up with a minor change that satisfies few.
While Hammond was, unusually for a Chancellor, playing 'good cop', Communities Secretary Sajid Javid is seen as 'bad cop' by Tory MPs. His recent letter to MPs attacked 'half-truths' from commercial rates firms. But the Mail attacks his stats as a 'dodgy dossier' that underestimated rises by up to 7%. The Times has some savage MP quotes accusing Javid of 'sleight of hand', and another saying he was 'missing in action' by taking a holiday in Dubai last week as the row blew up. Was there further subterfuge last night, with DCLG dropping their local govt finance settlement so late (gone 7pm)?
3) BIG SISTER IS WATCHING YOU
Theresa May's decision to sit on the steps of the Throne in the Lords yesterday certainly added some bite to the second reading debate on the Brexit bill. It proved perhaps once more that 'cautious Theresa' is actually capable of being 'bold Theresa' (no PM had sat on the steps to listen to a debate before, and John Major only did so to hear a maiden speech in 1990) if it helps maximise her political advantage.
The peers themselves adjourned at just after midnight, following some interesting speeches from William Hague (who warned Tony Blair's 'rise up' speech risked the biggest crisis since Home Rule), Peter Mandelson, former diplomat David Hannay, and others. Arch Remainer Baroness Wheatcroft said ministers were "taking a University Challenge-type approach..'I've started so I'll finish'". Someone should point out to her master mind that that's the Mastermind catchphrase. Peers will resume later and again go on to midnight.
The Guardian meanwhile splashes on a new analysis that claims the UK crashing out of the European Union without a trade deal would saddle British exporters with more than £6bn a year of extra costs (in tariffs). Importers with low margins, such as farmers and car manufacturers, are particularly at risk. But the British fashion industry faces an extra customs bill of more than $1bn – and high Leave-voting areas like Stoke-on-Trent and its ceramics industry would also be hit hard.
BECAUSE YOU'VE READ THIS FAR…
Watch Sutton United's reserve goalie and his extraordinary touchline warm-up.
4) LORDS-A-LEECHING
The House of Lords is made up of many fine Parliamentarians, experts in their field who work hard and treat their duties properly. So it is particularly galling to them - and even more so to those who know little of life on the red benches - to hear stories that some peers literally only turn up to claim their £300 daily attendance allowance and then disappear.
Yet that's precisely what the former Lords Speaker Baroness D'Souza revealed in last night's BBC documentary on the upper chamber. She recalls how she saw one peer late at night "who jumped out of a taxi just outside the peers' entrance, left the engine running…He ran in, presumably to show that he'd attended, and then ran out again while the taxi was still running." No wonder the Mirror splashed that on its front page. Pressure for her to name the peer will surely intensify today?
The programme had lots of great quotes, including Lib Dem Lord Tyler calling the Lords the "best day care centre for the elderly in London". Hereditary peer Baron Palmer says he practiced his maiden speech 98 times. "Some people now make them terribly quickly, I personally think is a shame, because you want to get the mood of the house. I had a friend who didn't make a maiden speech for 44 years – it was very good when it did eventually come."
5) STP THE WAR
While Tory MPs may or may not manage to get changes to business rates, will the Department of Health listen to Parliamentary worries over radical plans to transform the NHS at local level? It's certainly beginning to dawn on backbenchers of all stripes that the Sustainability and Transformation Plans, known as STPs, are a new front in the battle for the health service.
Today, the BBC has got an analysis by the King's Fund health think tank showing that the STP means cuts to hospital services in two-thirds of England. And while many experts think it's better to look after old people in the community rather than on a ward, the theory breaks down when local councils simply haven't enough beds in care homes to take up the slack.
Critics suggest slashing numbers of hospital beds is a cheap way local trusts are trying to meet their target of £22bn of efficiency savings. And £1.8bn pot set aside this year to ease the STP plan has already been swallowed up by deficits, figures released on Monday showed. Winter pressures have meant a deficit of nearly £900m was racked up by NHS trusts in the first nine months of the 2016-17 - way above the £580m figure suggested earlier in the year.
If you're reading this on the web, sign-up HERE to get the WaughZone delivered to your inbox.
Got something you want to share? Please send any stories/tips/quotes/pix/plugs/gossip to Paul Waugh (paul.waugh@huffingtonpost.com), Ned Simons (ned.simons@huffingtonpost.com), Martha Gill (martha.gill@huffingtonpost.com) and Owen Bennett (owen.bennett@huffingtonpost.com)