The five things you need to know on Friday, March 3…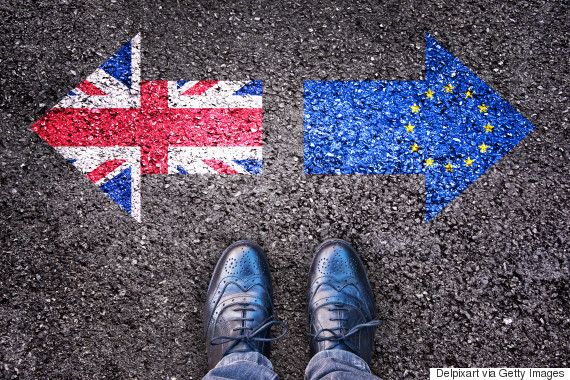 1) BED ALERT
Another Government defeat looms in the Lords next week, this time over the bigger issue of a 'meaningful vote' on the final Brexit deal. Last night, Labour published its amendment to the EU (Notification of Withdrawal) Bill. And the short clause includes a key line: that the PM would need Parliament's approval to quit the EU "without an agreement as to the applicable terms".
The 'deal or no deal' issue exercises many peers and MPs and Labour is effectively saying 'we won't let you drop out of the EU on WTO-style rules'. But once Article 50 is triggered, it's far from clear that such an amendment would override the process. Still, expect to hear more of this new acronym: "best alternative to a negotiated agreement" (BATNA). Former Irish PM John Bruton writes today that the EU27 must draft its own BATNA to make Parliament think again.
Labour and the Lib Dems have the numbers to win next Tuesday's vote, but Tim Farron's army are taking no chances and the Mail reports that the party has ordered 90 camp beds in preparation for any all-night vote. "We are planning for every eventuality and preparing for all-night sessions. If that means pizza and food delivery at 3am then so be it. We have plans in place for sleeping bags and beds," a yellow source says. What's odd about this 90 beds thing is that there are 102 Lib Dem peers. Will some have to bunk up and share? Ooer, missus.
After the British Chambers of Commerce's warning earlier this week that more time was needed to sort a trade deal, the CBI's Paul Dreschler will today declare the PM is "not only wrong but irresponsible" to talk about a 'no deal' option. And business jitters were underlined by The Evening Standard report that City minister Simon Kirby had been stripped of responsibility for Brexit after a 'car crash' meeting with Square Mile bosses last November in which he struggled to answer basic questions. Baroness Neville-Rolfe, 64, commercial secretary at the Treasury, has been quietly handed the role. Awks.
If you need a neat summary of how divided Britain is over Brexit, last night's Question Time provided one. A Remainer lady in the audience asked the real question of our times: if EU nationals are kicked out "Who would be serving our coffee in Pret?". Minutes later, a Leaver said of Norman Tebbit's use of the word 'foreigner', 'What's wrong with that?"
[While you're about it, see my colleague Owen Bennett's weekly Brexit bulletin HERE, and sign up HERE]
2) SALFORD'S KEYS
Jeremy Corbyn's preferred measure for Labour's success is local council by-elections, which means that results on Thursday nights are pored over more than they would otherwise. And last night, Labour lost a seat to the Tories in Salford for the first time since 1989. Salford, the place where Corbyn launched his second leadership election campaign to thousands of supporters. Salford, where Shadow Business Secretary Rebecca Long-Bailey is the MP (though this ward is in Graham Stringer's seat).
Now the ward was Kersal, which has the highest Jewish population in the country (40%). And the Tory candidate was a rabbi. A neighbouring ward in Bury (also with a large Jewish community) was lost by Labour last year for the first time since 1992, a loss linked to Labour's anti-Semitism row at the time. In Kersal, Labour's vote slumped by 21% to just 27%, while the Tories got 42%. Some will point out that an independent candidate (objecting to a local football stadium plan) was a factor, some will point to UKIP taking a chunk of Labour's vote. But so soon after Copeland, it still doesn't look good.
Meanwhile, the Times reports that Labour has lost nearly 26,000 members since last summer. Former PLP chairman Dave, now Lord, Watts says "I think the tide is turning" and "people are losing heart" amid continued Tory opinion poll leads. It's unclear if the people leaving are Corbyn supporters or Corbyn sceptics, however. What isn't unclear is that new figures yesterday showed the Lib Dems secured more in quarterly party donations than Labour for the first time ever.
There's certainly a mood among Labour insiders that some former Corbyn supporters are now "on a journey" where the penny is dropping that the public simply aren't buying what he's selling. Owen Jones's shift from loyalist to critic encapsulates that journey. He wrote yesterday that Jezza should "stand down" in exchange for a guarantee from "an MP from the new generation" (his close pal is Clive Lewis, nudge-nudge, wink-wink) to keep his policies. Progress chief Richard Angell has responded by saying it's Corbyn's politics, not his poor PR skills, that cost Labour Copeland.
3) PRESCRIPTION CHARGE
The NHS is back in the news, not least with the Mirror splash that four in five hospitals are now 'unsafe'. There's a big OurNHS demo in London tomorrow. And today the Nuffield health conference will see Shadow Health Secretary Jon Ashworth urge the Chancellor to inject £2bn into social care.
But will Labour's prescription for the problem cost £2bn or £12bn? When asked by the Guardian in an interview how much extra Labour wanted to give to the NHS and social care, John McDonnell replied: "What they need; what they need." In a speech and Q&A yesterday, he then said higher than expected tax receipts should be used to plug the gap, pointing out that gap was estimated to be up to £15bn by 2020.
The Shadow Chancellor didn't put a precise figure on his pledge, but the Guardian reports an aide said that borrowing was £12bn below the November forecast. As a result the paper says McDonnnell has pledged £12bn extra for the NHS. In his speech, he also talked about extra funding coming long term through things like 'hypothecation' (a specially earmarked tax). The Tories pointed out Corbyn told Marr that "I am not one that's generally in favour of hypothecated taxation". It's this kind of basic confusion over funding and policy that is sapping the morale of even some close to the leader.
Also at the Nuffield conference, NHS chief Simon Stevens has at least a concrete plan. He will promise to bring cuts to bed numbers to a halt as he introduces a new three-point test to stop the practice. There can "no longer be an automatic assumption that it's OK to slash many thousands of extra hospital beds" he'll say. Improvements in health care have cut the need for long hospital stays, but Stevens is clear some areas are simply cutting beds only to save cash.
BECAUSE YOU'VE READ THIS FAR…
Watch this octopus chase a crab before something surprising happens.
4) TEASER MAY
Theresa May has accused the SNP of having "tunnel vision" over independence as she insisted that "politics is not a game". But in an interview with BBC Scotland ahead of today's speech to the Scottish Conservatives conference, the PM refused to be drawn on whether or not she would grant permission for a second referendum. Theresa the teaser isn't showing her cards yet.
Some Tory sources believe May won't allow any referendum to take place until after Brexit in 2019, so that voters could 'see what they're voting on' as they ponder life inside our outside a post-EU UK. Lots of Conservatives want the PM to rule out a second referendum now, and to goad Nicola Sturgeon by pointing out it was not in the SNP manifesto.
There is of course the possibility that if May refuses a request to hold a referendum that the Scottish government could hold its own unofficial 'indyref', just like the Catalans have done in recent years in defiance of Madrid. Some Tories think that may give Sturgeon a majority if sceptics stay away from the vote precisely because it's not official, but it may not shift May from her conviction not to budge until opinion polls show at least 55% backing for independence.
5) RETURN OF THE MAC
Former Treasury Permanent Secretary Nick (now Lord) Macpherson worked for many Chancellors - and on 34 Budgets - in his long civil service career. Since his retirement, he has become a sometimes cryptic but always entertaining Tweeter and occasional columnist. Today, he has a column in the FT on Budgets and it is an invaluable antidote to all the pre-Budget noise ahead of Philip Hammond's Big Day next week.
Macpherson makes some sobering points about the unchanging nature of the economic landscape. First, despite all the blathering, the UK's tax take has "remained completely static" (33.9 per cent of national income in 1984-85, this year 33.7 per cent). "As Mr Hammond contemplates reaffirming his plans for the highest tax take since 1982, he should bear in mind that such a yield eluded his seven immediate predecessors."
Secondly, deficits are no biggie. In all but four of the past 40 years the government has run a deficit. And after 8 years of a government committed to cutting it now accepts "the much less demanding target of reducing public debt as a share of national income". Third, Chancellors' 'rules' mean "ever more elaborate fiddles and fixes just to keep on the right side of the rule in question. What matters is the substance: get that right, and rules become irrelevant."
Finally, UK productivity seems unfixable. "All of the 34 Budgets I worked on as an official had productivity and growth as a central theme. Yet for all the interventions designed to make Britain more productive, the underlying growth rate has remained stubbornly unchanged at about 2.25 per cent. And whenever a chancellor has assumed higher trend growth, such as Nigel Lawson in the late 1980s or Gordon Brown in the 2000s, they have usually had cause to regret it." All worth remembering next week.
COMMONS PEOPLE
Our latest CommonsPeople podcast is out. We chinwag about the Lords' chuntering, the PIP row, UKIP's tales of woe and take a reading of our weekly 'Farron-or-Farage?' Brexitometer. Comedian Matt Forde takes part in a PMQs Gogglebox, complete with pizza. Oh, and there's a sex quiz. Which is kinda political. Kinda. Listen HERE.
If you're reading this on the web, sign-up HERE to get the WaughZone delivered to your inbox.
Got something you want to share? Please send any stories/tips/quotes/pix/plugs/gossip to Paul Waugh (paul.waugh@huffingtonpost.com), Ned Simons (ned.simons@huffingtonpost.com), and Owen Bennett (owen.bennett@huffingtonpost.com)