The five things you need to know on May 31…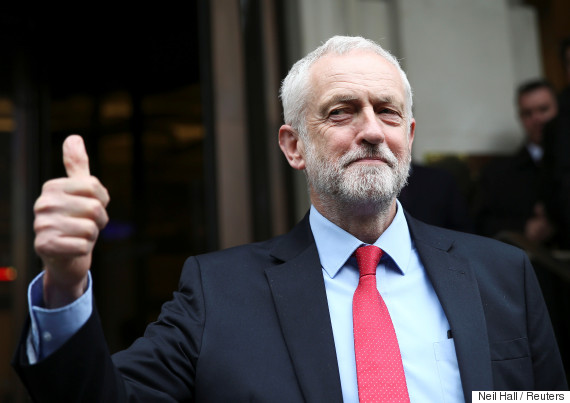 1) SCHOOLS 'N' HOSPITALS
As the parties gear up for the final week of campaigning in the general election, there's a curiously Blairite feel to Labour's policy pitch today. Armed with his 'for the many, not the few' manifesto, Jeremy Corbyn will revert to that Blair theme of 'schools 'n' hospitals' that worked so well in the 1990s and early 2000s. Who could forget the '24 hours to save the NHS' eve-of-poll line in 1997?
And there's a retro feel to today's event with Corbyn too. Back in the Blair days (and even as late as 2010), we hacks attended early morning election press conferences for all the parties (normally Libs first, then Con then Lab). They would sell their policy message of the day, then take questions. Ah, how civilised and quaint it all seems now. Today, JC is on parade at 9am warning a Tory victory would leave 1.8m more people on NHS waiting lists (because Blair's waiting targets have been breached) and 650,000 more kids in overcrowded classrooms.
The Nuffield Trust report overnight warns the NHS could be landed with a bill of nearly half a billion pounds if retired British expats' right to healthcare in Europe is withdrawn after Brexit. Just as importantly, it calculates that care homes and home-care agencies could end up with a staff shortage as high as 70,000 in the next eight years. Jeremy Hunt has told the 'i' newspaper that his plan for increased investment and recruitment depended on Theresa May securing a good Brexit deal.
Yet it's still a mystery why Theresa May didn't use her manifesto to promise much more money for the NHS or schools. The social care row aside, it would have allowed her to plonk herself on the centre ground. Some in Labour feel they too missed a Brexit trick by failing to promise an equivalent of the Boris bus's famous £350m a week for the NHS. It also remains a mystery why Labour didn't allocate more to reversing Tory welfare cuts (they wobbled on that again yesterday). Its £11.2bn on abolishing tuition fees remains its biggest ticket item in its entire manifesto. That itself takes the shine off claims that schools 'n' hospitals really are the priority.
2) TELLY WELLY
The splash headline in the Metro (which is read by millions, don't forget) is 'I'm Sorry I Haven't A Clue'. And that is a neat summary of Jeremy Corbyn's apology yesterday for failing to remember Labour's central costings of its childcare policy. Looking every inch like The Thick Of It's hapless minister Nicola Murray (right down to the curiously hand-held, zoom-in camera angle), that footage of Corbyn tapping in vain at his iPad and riffling through his manifesto is sure to be shared by the Tories many times.
Yet by dinner time, the Labour leader appeared to shrug off the blunder as he appeared on BBC1's The One Show to indulge in a spot of light flirting with host Alex Jones. His laid-back approach is what wooed Labour members back at all those hustings of 2015 and it's helping him through a string of recent TV interviews too. It's why some in Labour wanted Jezza to spring a surprise and take part in tonight's BBC leaders' debate, maximising his profile as Amber Rudd stands in for the PM. My colleague Owen Bennett blogs on why that would be a good idea.
Corbyn's allies think he has a Teflon quality right now, with gaffes bouncing off him. But his internal critics think that Teflon has major cracks on leadership/Brexit/competence/security among big chunks of the party's traditional voters. That's why the failure to remember a central figure on childcare policy was so damaging –MPs and staff who gave Corbyn a fair wind early on decided he and his team were so dysfunctional on the detail that he could never be PM.
Still, it could be worse for JC. He could have done a 'Trump typo' about his treatment by the media (the Prez tweeted 'despite the constant negative press covfefe', the last word spawning not just 100,000 likes but a whole rash of memes).
3) HERE IS THE NUDES
Theresa May's jibe at Corbyn about him going 'naked' into Brexit talks an in-joke about his own CND beliefs (Nye Bevan famously warned his party against banning the bomb as it would send a Labour Foreign Secretary 'naked into the conference chamber'). It was also an out-joke about the Labour leader being some kind of Steptoe-like nude old man that no one wanted to look at. (The Guardian features a new study claiming '80 is the new 50', but no one's told Mrs May).
Most of all, May's line was naked opportunism about Labour's weakness on Brexit. It felt like a classic Lynton Crosby tactic to get everyone talking about just how many people (including Labour Leave voters) were about a 'weak' Corbyn leading talks in Brussels 11 days after the general election.
But is the 'coalition of chaos' actually also an apt description for the current No.10 set-up? Francis Elliott in the Times, under superb headline 'Too Many Chiefs Spoil The Troth', reveals that policy chief Nick Timothy has taken a back seat after his social care fiasco, with Sir Lynton being drawn further in to fill the vacuum. "There are five chiefs, not one — Nick and Fi, the prime minister herself and then there's Lynton and Tex [Mr Textor]. People are getting different orders from different people and everything takes an age to get signed off," a source tells Elliott.
The Sun also reports that one minister was due travel to Brussels for Brexit-related discussions but No10 told him to cancel the trip. No wonder George Osborne's Evening Standard editorial yesterday said the Tory campaign had "meandered from an abortive attempt to launch a personality cult around Mrs May to the self-inflicted wound of the most disastrous manifesto in recent history".
BECAUSE YOU'VE READ THIS FAR…
Watch Jeremy Phwoarrbyn wink at One Show presenter Alex Jones
4) MAY POLL DANCING
Ever since the Guardian's infamous 2015 election splash, 'The Day The Polls Turned', newspapers have been very careful not to go in hard on one poll finding. Some papers dumped their pollsters after that election, so furious were they at paying thousands of pounds on what turned out to be dud data that failed to capture the shift to David Cameron's Tories.
But the Times clearly feels it is worth promoting the first YouGov seat-by-seat projection of 2017, and its 'shock' forecast that the Tories could lose 20 seats and Theresa May her Commons majority (Labour would gain nearly 30). The model is based on 50,000 interviews over the course of a week, with voters from a panel brought together by YouGov.
There was a sceptical reaction from both senior Tory and Labour figures. ComRes is still looking at an increased Tory majority of 100 or more. ICM yesterday had a new Guardian poll which cut the Tory lead - but it was still a huge 12 points (Con 45% to Lab 33%). ICM explained it has higher Tory support largely because it still thinks young voters won't turn out. A Survation poll cut the Tory lead to just six points, but largely because it had a record 82% of the heavily Labour-backing 18- to 24-year-olds 'certain to vote'. Let's see if those tuition fee promises really do the trick this time.
You can judge parties' own convictions of where they are in the polls by the seats they visit. Theresa May would not be visiting Labour heartlands like Wolverhampton if her own private polling tallied with the YouGov projection. Underneath the headline national polls, northern and midlands working class voters (particularly over 50s who remember things like the IRA/Falklands) are still turned off by Corbyn, insiders say, and Labour majorities of 5,000 are still being targeted. Only yesterday, Philip Hammond popped up in Bristol East (Lab maj 3,900).
5) VISA TEASER
The Mail and the Telegraph have a joint scoop on a leaked draft Labour policy paper that proposes a surge of unskilled migrant Labour after Brexit. The document suggests the party should bring back a special visa scheme - ditched by the Tories in 2013 - for people seeking "low-skilled, unskilled and seasonal work". Just as interesting in the memo produced by policy adviser Lachlan Stuart was a plan to ease rules on foreign spouses moving to the UK.
Neither the restoration of the so-called 'Tier 3' scheme nor the spouse idea made it into the party's manifesto, though they were discussed at a meeting where Jeremy Corbyn was present. Labour is not denying the paper is authentic but says it was one of several 'discussion' documents and was not official policy. It was 'live for 24 hours', they claim.
The curious thing is that neither Labour nor the Tories have given the public any detailed plans on how they will meet business needs for unskilled labour after Brexit. That's precisely why George Osborne's Evening Standard has asked just which industry will lose most migrants.
One of the joys of my job is listening to Farming Today on Radio 4. Yesterday, Labour's agricultural spokeswoman Sue Hayman confirmed it would bring back a 'seasonal agricultural workers' scheme because otherwise "we will end up with food and fruit rotting in the field unpicked". Meanwhile, Shadow Foreign Secretary Emily Thornberry got into a spot of bother when she told a think tank event yesterday that "things like our food industry, you can't export it to Australia — it will go off." She was referring to "breaded chicken breasts" apparently.
If you're reading this on the web, sign-up HERE to get the WaughZone delivered to your inbox.
Got something you want to share? Please send any stories/tips/quotes/pix/plugs/gossip to Paul Waugh (paul.waugh@huffingtonpost.com), Ned Simons (ned.simons@huffingtonpost.com), Kate Forrester (kate.forrester@huffingtonpost.com) and Owen Bennett (owen.bennett@huffingtonpost.com)