There are some children's books that everyone just knows about.
Whether it's because of the characters, the story or the illustrations, they become magical parts of your children's lives that somehow as parents, you fall in love with them too.
Lauren Child, children's illustrator and author, was named as the new children's laureate in June 2017, taking over from author Chris Riddell.
Child created the story of Charlie and Lola 15 years ago. The story where a little sister called Lola will 'not ever NEVER' eat a tomato, and her brother Charlie's highly imaginative efforts to change her mind.
Since the first book was published in 1999, the storybooks have had worldwide sales of over three million and tons of children (and adults) have fallen in love with them.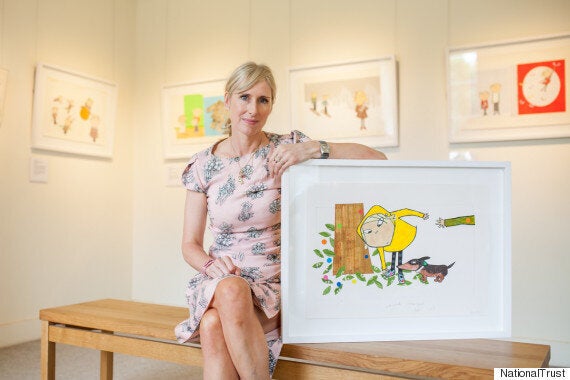 If you're nearby or fancy a day trip, The Art of Lauren Child - Adventures with Charlie, Lola and Friends runs from 18 July to 6 September.
The show features 50 original art works from Child's own personal collection including many that have never been seen before.
As part of her celebration, HuffPost UK Parents decided to catch up with the author to find out where those much-loved characters first came from and why we should always be reading to our kids.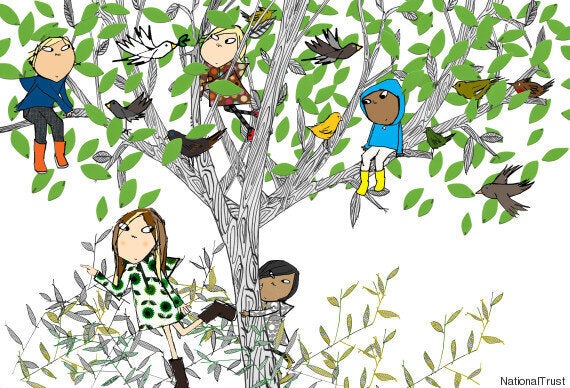 Did you always want to be an author/illustrator?
No, I wanted to do lots of different things. I was interested in textiles, ceramics, product design and fine art. I couldn't really fix on any one thing. What I really wanted to do was write an idea for a film.
I came up with idea of a girl and her family and everyday life that became my book Clarice Bean That's Me.
So what came first, the writing or drawing?
With the early books, both things came together. I would write and draw at the same time, changing things as I went along and making lots of sketches in my note books. Now, I always write first because I see all the pictures in my head!
The million-dollar question - how did you come up with the characters of Charlie and Lola?
I was travelling with my Danish boyfriend through Denmark on a train and there was a child there with her mum and dad.
She was an incredibly sweet-looking child with wonderful-shaped eyes. There was something about her, the way she was dressed and her mannerisms and expression, and so I drew a picture of her and then I started thinking of a story that would work with that kind of character. That's really where it came from - just seeing somebody that I thought was rather enchanting and then working a story around that character.
When I got home, I sketched a picture of her from memory and set about finding a story that suited her. My boyfriend had a younger sister called Sofie and, when I looked through family albums, I found she bore a resemblance to my pixie girl.
So I drew on tales he told me about their childhood. While Sofie had adored him, he had found her intensely irritating, so she'd invented an imaginary "better brother" called Soren Lorensen. I named my character Lola and Soren Lorensen became her invisible friend.
In those same family albums were pictures of my boyfriend in a T-shirt with different coloured sleeves and his name in flock. And so Charlie took shape.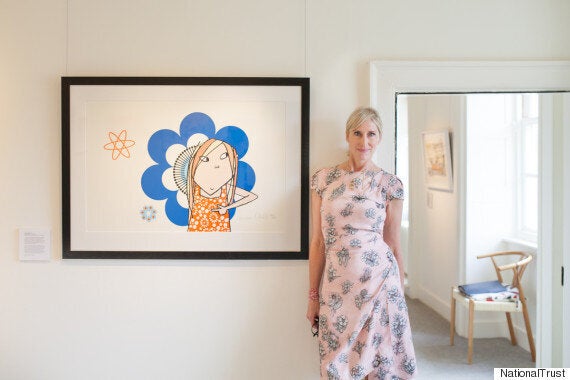 What do you think it is about the two characters that makes them so popular?
I think it's something to do with the relationship between them and the way they interact.
There is something very reassuring about it. It's also about everyday life, the simple things that can be a big deal when you're small It's all about having to do things for the first time.
A lot of the time when you're growing up, certainly I found anyway with my sisters, you spend together alone and your parents are doing other things. They might be around but they're not really taking part in your games or discussions or arguments or whatever it is you're doing. It's a snap-shot of life, acted out with just siblings.
The Charlie and Lola stories are about that whole imaginative side of being a child and we recognise ourselves in the characters. Perhaps that's why people like them.
What advice do you have for parents who want to get their kids more interested in reading?
I think by reading with them. Sometimes it's a struggle, you have to show that you are really interested in the story too and make it a cosy and a special time with your children.
My dad used to read stories to us when we were growing up and even when we were much older. I always remember loving that. Audio books are also a good way of getting children interested in reading and books. It gives them a way into stories. I also think films and TV adaptations are good for this to encourage children to read.
Can you tell us some of your favourite children's books?
I loved Quentin Blake's illustrations as a child and still do. My particular favourite is Grimble. I also really like John Burningham's picture books such as Grandpa and John Patrick Norman McHennessy, the boy who was always late.
There's something pleasantly anarchic about these book that appeals to me I love the way these stories see things from the child's perspective. One of my favourite chapter books is The Secret Garden. The central character, Mary Lennox, is an unusual heroine. She is very hard to like - rude, selfish, spoilt and not at all beautiful.
She is rather stubborn and curious, and it is these qualities that lead her to seek out the abandoned garden. She sees the beauty in it and nurtures it back to life. It is powerful and beautifully told, and, a hundred years later, the book still feels relevant.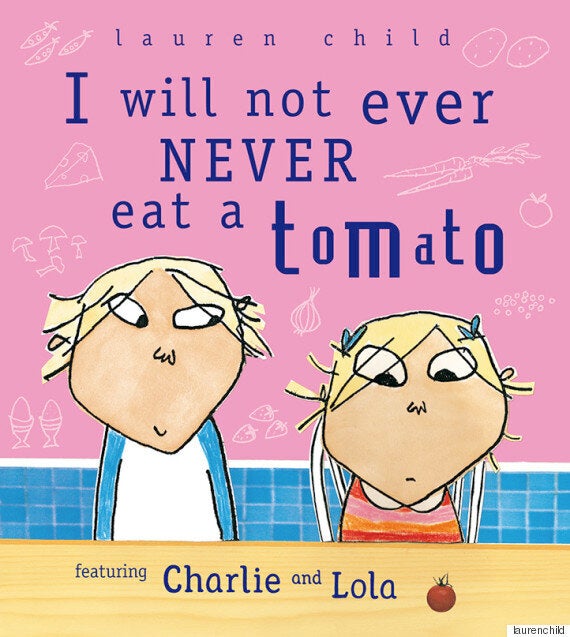 How does it feel to be celebrating this milestone?
I'm very excited! I am a big fan of doing the exhibition with the National Trust because we visited their properties such a lot as a family when I was young.
My parents were fanatical gardeners and loved wandering round the houses. I was fascinated by the interiors too, the history of them and the beautiful and interesting objects. I am very excited and pleased to be involved with the exhibition and trail at Mottisfont. The National Trust was very much part of my childhood.