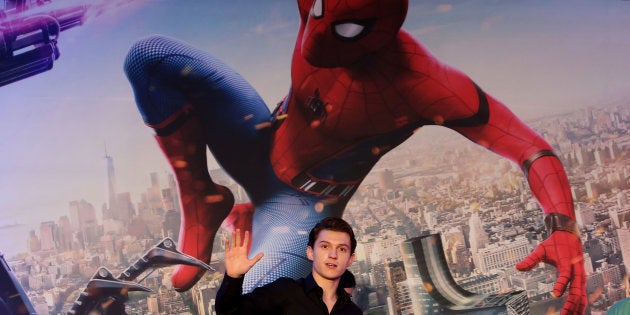 The creative team behind the Marvel Cinematic Universe have gone back to the drawing board and dusted off the cobwebs on the iconic character for a sixth movie instalment, "Spider-Man: Homecoming".
This improved film arises from Sony previously owning the cinematic rights until lacklustre box office sales and popularity persuaded it to loan the hero to Marvel Studios for co-production.
Consequently, the friendly neighbourhood crusader was able to appear in 2016's comic blockbuster Captain America: Civil War. And, in turn – a delight for all fans – the charismatic genius that is Tony Stark (Robert Downey Jr) now adds to the star power of the film as Iron Man.
Aside from the lead, noteworthy performances from the cast are by Spider-Man's sidekick, Ned (Jacob Batalon), the misfit Michelle (Zendaya) and, most importantly, our villain The Vulture, played by Michael Keaton.
What makes this antagonist so special is that – unlike all the other supervillains on the big screen – this blue-collar father and husband doesn't want to destroy cities and overrule governments. He simply desires to provide a comfortable life for his family.
Even if it means taking advantage of alien invasion remains and recycling it into high-tech weaponry for sale. Whatever puts food on the table, right?
The new and improved Spidey (Tom Holland) is a welcome change to the masked crime fighter. The star delivers a near-perfect fit for the delightfully awkward but equally bright 15-year-old Peter Parker.
This version of the web-slinger is an ambitious novice superhuman who wants to become an Avenger, proving himself to the father figure Iron Man.
After all, who wants to go back to saving cats from trees after playing in the premier league of superheroes? This Spider-Man, or rather "Spider-soon-to-be-a-man", is a more relatable everyday nerdy underdog, who, even though he can stop a speeding truck with his bare hands, still grinds his teeth at the thought of finding a date.
Strong comedic delivery, laid-back semantics and jaw-dropping 3-D cinematography make this a must-see.
City Press Film Review: "Spider-Man: Homecoming"
Starring: Tom Holland, Zendaya