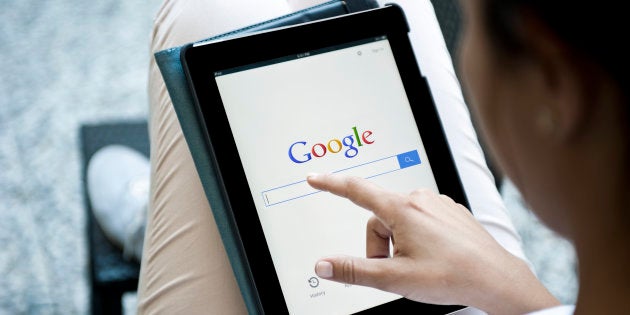 Google on Wednesday announced its results for its 2017 Year in Search, a list the internet giant publishes annually.
The results offer a unique perspective on the year's major moments and top trends, based on searches conducted in South Africa.
The searches show a growing interest in local celebrities and events. The results also show that South Africans are increasingly using Google searches to find different people, places and businesses.
Here are some of the searches and why they got our attention this year:
1. Top South African Search Trends 🇿🇦
Masilela, who was married to actress and media personality Simphiwe Ngema, died in a botched hijacking in Tembisa in October. He was a well-known actor in the e.tv soapie Rhythm City.
The search rate for Zimbabwe leapt up when tensions started running high in the country in November, culminating in the removal of Robert Mugabe from office.
When the tropical cyclone pummelled Mozambique's southern coast, South Africans worried it was moving towards South Africa hit Google....
Other top searches in this category include Fast & Furious 8, Karabo Mokoena, Joe Mafela, Joost van der Westhuizen,Black Friday,the Mayweather vs McGregor fight, and Hurricane Irma.
2. Trending personalities
The controversial dancer and entertainer won a "Drama Queen of the Year" award at the ninth annual Feather Awards. She has also gone viral for her moves on the dance floor, and her recent video about Vaseline on Instagram.
Zimbabwe's former first lady Grace Mugabe made waves for beating up a young Johannesburg woman who was visiting her two sons in Sandton. Then she tried to get herself appointed to succeed her husband, and all hell broke loose in Zim...
Hefner, Playboy founder and controversial U.S. swinger who kept a permanent string of "girlfriends" at his California mansion, died on September 27, 2017. He was mourned and vilified in equal measure.
Other trends in this category included: Simphiwe Ngema, Mandla Hlatshwayo, Lundi Tyamara, and Chester Bennington.
Millions of South Africans tune in weekly to catch the show; it's gripping storylines and talented cast keep viewers glued to their screens.
With almost 9.18-million viewers and more coming every day, this SABC 1 show keeps widening the gap between itself and any competitors. It's South Africa's most watched TV show.
Idols always sparks a search trend, as viewers are keen to get to know the new contestants every year. This year, Capetonian Paxton Fielies was crowned the winner of season 13.
Others in this category include: 13 Reasons Why, Games Of Thrones, Big Brother Naija, American Gods, Sex In The City, Big Little Lies and Riverdale.
3. Top "near me" searches ⚙️
Pharmacy near me

Dentist near me

KFC near me

Jobs hiring near me

Hardware store near me

Gynaecologist near me

Printing shops near me

Steers near me

Sushi near me

Doctors near me
4. Top searched recipes 🍽
Oxtail recipes

Sweet potato recipes

Beef stew recipes

Vegan recipes

Creamed spinach recipes

Halal recipes

Prawn recipes

Spaghetti recipes

Cauliflower recipes

Bread recipes