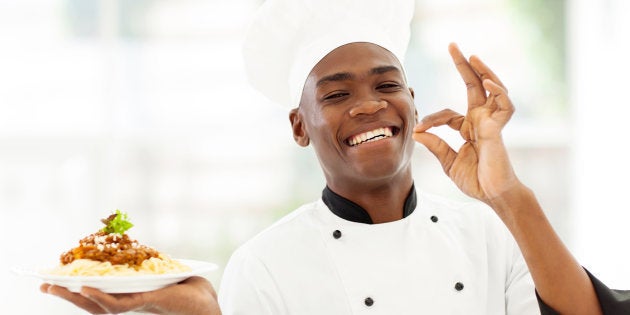 School-leavers should consider other exciting careers that are accessible without degree study, says Elbie Liebenberg, principal at Oxbridge Academy
"There are myriad options in the broader tertiary sector, where they can study towards workplace-geared qualifications that are in high demand," Liebenberg says.
Liebenberg believes there is still too much of a fixation on degree study as the only solid path towards a sustainable career, when the reality is quite the opposite.
"Our economy has many sectors, and businesses across all these sectors are desperate for young people who are technically qualified and experienced to fill a host of positions. Many of these positions don't require someone who studied towards a degree, but rather someone who studied towards a qualification that gave them the technical expertise and the workplace readiness to be an asset from day one," she says.
Here are seven such careers:
"For instance, you only need to be 18 years old with Grade 10 to pursue an occupational certificate as a chef, or an International City and Guilds IVQ Level 2 in patisserie," says Deon Roets, academic head at Capsicum Culinary Studio.
The Aleit Academy requires a matric certificate to be considered for their accredited three-year-diploma course, with Boston City Campus requiring the same, with a pass in English.
There are higher certificate and diploma offerings at LISOF for fashion studies. A national senior certificate is required for diploma entry, with mature-age exemption for students older than 23.
There's a wide range of artisan jobs in the country – including plumbers, electricians and welders. Section 13 artisans, in particular, have undergone formal training, usually at a Technical Vocational Education and Training (TVET) college, which includes both theoretical and practical components. To qualify as a section 13 artisan it is necessary to pass a trade test at an accredited institute.
For some programmes, students who wish to apply for entrance must achieve 40 percent for mathematics (not maths literacy) and a Grade 9 or national certificate level 2 pass.
To be considered for a flight attendant course at Cranfield Aviation Training, you need to be 18 years or older and have a matric certificate. You must also be able to speak, read and write in English.
6. Human resource manager
A human resource management diploma from UNISA needs a national senior certificate with at least 50 percent in the language of teaching and learning, and at least 40 percent in mathematics – or 70 percent for maths literacy.
Secretarial and personal assistant courses from Intec College require a national senior certificate pass.