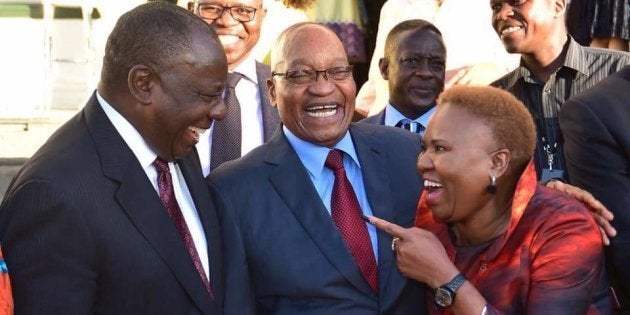 Former president Jacob Zuma's farewell function, hosted by President Cyril Ramaphosa on Tuesday afternoon, was a jovial occasion, if photos released by the Presidency are anything to go by. The pictures show the former colleagues sharing laughs and chatting, just a week after Zuma begrudgingly resigned as head of state.
According to News24, the farewell was attended by various ministers and officials from the presidency. It was arranged to pay tribute to Zuma "for his contribution to South Africa's development during his nine years in office", the Presidency reportedly said.
It was all smiles between Zuma and Ramaphosa who, until a little over a week ago, were locked in tense negotiations over the former's removal as head of state.
Zuma appeared to be in high spirits, a far cry from the disgruntled man who addressed the nation last week, calling for his comrades to tell him why he should leave the presidency.
Zuma's Cabinet ministers and deputy ministers were in attendance.
Zuma and Ramaphosa were photographed shaking hands and sharing admiring looks.
Some commented that the event was an attempt to show unity between the outgoing and incoming administrations.