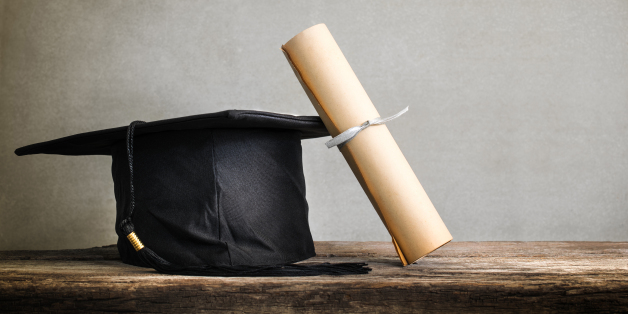 bieshutterb via Getty Images
Aimee is a coach on BBC Learning's The Mind Set campaign. For information, support and advice on revision and exams visit: www.bbc.co.uk/mindset.
University years are billed as the best time of our lives. An era looked forward to with anticipation; years filled to the brim with funny memories, treasured for a lifetime; but unfortunately, the process of actually getting to university can be stressful and, frankly, not so enjoyable.
Exam stress is a term we hear all over the place. For me, stress at exam time was really real - and, like many others, my health suffered as a result of the pressure I put myself under.
However, while preparing for and sitting exams, we also have to go through a lengthy university application process. It usually begins around Christmas time when we're already drowning in work in preparation for prelims/mocks.
It takes time, with lots of questions, forms and sometimes interviews to go through. Admittedly, there were times I felt pretty overwhelmed by it all. However, having learnt some ways to try and manage exam stress from sitting previous exams, I did my best to try and implement some of these coping methods.
Looking back, I think my top tip in managing those feelings of stress is to make sure you don't pin all your hopes on one option and refuse to consider anything else. By applying to several different courses and universities, as well as considering things like apprenticeships, you can reduce that really intense pressure to achieve one particular thing.
Definitely set realistic goals - and make sure to include both ambitious and what you might see as safe options.
Another great generator of stress for students is money problems. For every student, managing big loans and making sensible decisions with money is a massive responsibility.
A really useful idea, especially for those moving away to university, is to learn a bit about how to manage money.
My school ran a student money course to help us, and after this, I actually took time to look over some great resources online with advice on handling money as a student.
Do some research - I know it sounds boring but it's actually really helpful. It will be tempting to spend all your student loan in the first two weeks, but nobody wants you living on beans.
Now, this might sound all doom and gloom, but despite the stressful nature of the system, there are definitely lots of ways to cope.
Whether you're about to start university like me, or you're still awaiting your GCSE results, try not to panic.
I've found that the best remedy for stress is simply to take a deep breath, be flexible and keep everything in perspective.
Now I know that next month, when I first set foot on campus as an undergraduate, it's all going to be worth it.