I wasn't sure how to approach the news that 'Master of Lies' Jean-Claude Juncker has been drafted in by David 'Scourge of Pensioners' Cameron to make a major intervention in the referendum campaign next week. Why would the Prime Minister call in his boss, the President of the European Commission, a man with a less than exemplary reputation?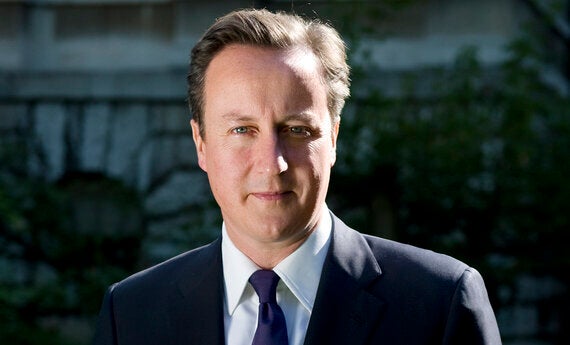 You Have Done Poorly, My Young Apprentice
Photo: Number 10 via Wiki Commons
Juncker was forced to resign as Prime Minister of Luxembourg as the result of a spy scandal, which involved illegal operations conducted by SERL, the country's intelligence service. According to the former director of SERL, at one point the service had over 300,000 active files in a country with a population of 500,000. Luxembourg's parliamentary investigation committee found that Juncker did not treat the intelligence service seriously enough, and most of the time did not even want to know what was going on.
Among other lurid allegations, German newspapers reported that when word reached Juncker that one of his senior civil servants could be involved in serious activities in the paedophile community, Juncker tried to turn the allegations into a "joke", asking the man concerned whether he was aware that there was a "whorehouse" in his local city that could satisfy his urges instead.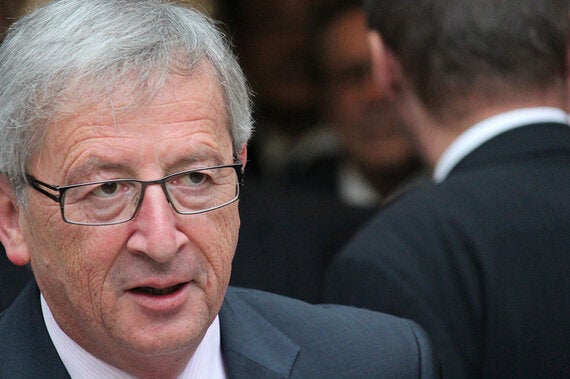 Everything Is Not Proceeding As I Have Foreseen
Photo: Zinneke via Wiki Commons
I simply could not fathom the move. Why would David Cameron ask Juncker for help? A man about whom he once said:
"Jean-Claude Juncker has been at the heart of the project to increase the power of Brussels and reduce the power of nation states for his entire working life. He is not the right person to take this organisation forward."
Juncker is the man whose appointment David Cameron fought tooth and nail to block. Surely he would only call in the support of someone he once regarded as the enemy of Europe if he knew that Juncker could deliver a decisive campaign blow? Is Juncker going to try to bribe the British people with some hastily conceived but impossible to deliver exemption from freedom of movement? Is he going to promise to grant us super-special-best-friend status within the EU? Or is he going to unleash upon us an almighty wrathful vengeance and try to terrify us into remaining?
I couldn't figure it out, until I remembered something else that David Cameron said in 2014, when he was trying to block Juncker's appointment:
"It's important that the people involved understand that we need reform in Europe and it doesn't matter how hard I have to push this case. I will take it all the way to the end."
David Cameron is finally going to make good on a promise. It's taken him two years, but at long last he's going to reform the EU. By having Britain leave. And he wants to make absolutely certain we leave with this, his final act of sabotage of the Remain campaign. It's the only explanation for bringing in Juncker, a man who has said the following things:
"Of course there will be transfers of sovereignty. But would I be intelligent to draw the attention of public opinion to this fact?"
"There is a single legal personality for the EU, the primacy of European law, a new architecture for foreign and security policy, there is an enormous extension in the fields of the EU's powers"
"I'm ready to be insulted as being insufficiently democratic, but I want to be serious...I am for secret, dark debates"
On How The EU Really Works
"We decide on something, leave it lying around and wait and see what happens. If no one kicks up a fuss, because most people don't understand what has been decided, we continue step by step until there is no turning back"
"When it becomes serious, you have to lie"
"There can be no democratic choice against the European treaties"
The final remark explains why Mr Juncker is intervening in a British referendum: he has a fundamental problem with democracy. This is the man the Austrian newspaper, Der Standard once dubbed the 'Master of Lies'. The man who presided over the explosion of Luxembourg's use as a tax haven by multi-national corporations. The man David Cameron once tried to block because he is too much of an EU insider who instinctively resists reform. That the Prime Minister should call upon Mr Juncker tells us everything we need to know about his belief in the outcome of this referendum.
And when Mr Juncker makes his intervention, remember that he was nicknamed the 'Master of Lies' for a reason. Re-read what he's said about lies, democracy and secrets. I suspect Mr Juncker will try a combination of carrot and stick. He will try to threaten our economy, perhaps with David Cameron standing next to him, smiling, as he has done with so many foreign leaders who have attempted to bully the British people. But I suspect that Mr Juncker will also promise concessions, maybe to look closely at the principle of freedom of movement. You only have to recall the nickname our European partners have given him to understand that he is not a man to be trusted.
When David Cameron was trying to block Mr Juncker becoming President of the EU Commission, the Guardian reported concerns that the former Prime Minister of Luxembourg might have a drinking problem. The paper quoted an unnamed EU diplomat who said:
""His alcohol consumption has been raised by a number of leaders since the parliamentary elections."
He certainly seems somewhat tired and emotional at this important summit meeting of European Leaders, and seems to have misjudged what the various dignitaries would find funny or appropriate:
Europe's Most Powerful Man
This is not a man whose judgment we can trust. Whatever the final form of Mr Juncker's major intervention, the British people will not be fooled. We have one opportunity to leave the European Union and will not allow ourselves to be taken in by the overblown threats or the last-minute, empty promises of a desperate man.
Long before Brexit The Movie, there was Euromania, a popular crowd-funded documentary made in 2014 by Dutch filmmaker Peter Vlemmix. This is not a campaign film, it cannot be accused of referendum bias, and offers a Dutch perspective on the EU. Before dismissing Mr Vlemmix as a Little Englander -- sorry -- a Little Dutchlander, give it a watch and see exactly what Darth Juncker is trying to protect:
Euromania by Peter Vlemmix