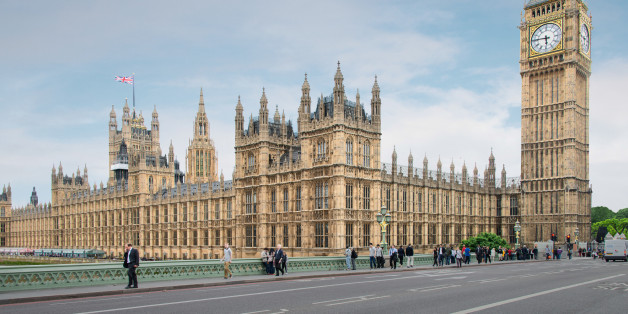 Ed Freeman via Getty Images
The refugee crisis which has been developing across Europe and further afield has brought into sharp focus many aspects of how the UK's immigration system treats people who come to the UK to claim asylum. It is therefore right to be rethinking our approach to those who are fleeing persecution, war, famine and sexual violence across globe and how the process of applying for asylum can support those who have been through unimaginably horrific experiences.
I have called this debate in Westminster today because I believe that the UK Government's policy of restricting the rights of asylum seekers to work is not only morally questionable, but doesn't make economic sense. A powerful working paper published by Dr Lucy Mayblin at the University of Warwick has indicated that, if a quarter of all asylum seekers were able to enter paid employment, this would save the UK Government tens of millions of pounds in asylum support payments and accommodation provision. Such a change would shift to giving people the chance to contribute to society, building their dignity and self-confidence, rather than forcing them into destitution and poverty as is currently the case.
The Immigration Act of 2016 has further restricted the rights of asylum seekers to obtain even a basic level of support. It's clear that the UK Government seems more interested in putting people down than building people up to become confident members of society, which is why this debate is urgently needed to refocus on the core reason why people apply for asylum - to seek protection outside their home country when all other options are exhausted.
Whilst some asylum seekers are currently able to work by filling roles that are considered to be highly skilled and where there are few people in the UK able to perform these jobs (known as the Shortage Occupation List), these restrictions still mean that we are missing out on a considerable amount of human potential. We are also failing to acknowledge the skills asylum seekers have gained in the UK whilst waiting for their cases to be processed.
A constituent, who came to me because she had nowhere else to turn to, fled political persecution in Sri Lanka in 2013. On claiming asylum in 2014, she was detained in Dungavel detention centre, where she was sexually assaulted by another detainee. She is now destitute and currently relies on charities for support. This bright young girl could be using the qualifications in business that she gained from a UK further education college to get a job and support herself, but instead she has been so emotionally ground down by her experience of the asylum system that she is now deeply fearful for her future. Her heart breaking case is part of a pattern of behaviour by the Home Office that treats those fleeing persecution with contempt.
A Christian pastor in my constituency was considered to be "of bad character" when applying to be naturalised as a British citizen and it later emerged that the Home Office based their decision on the fact that he had volunteered for the Red Cross when he originally applied for asylum. Organisations are now worried about losing important roles such as volunteer interpreters in fear of the Home Office's uncompromising attitude.
I also have another constituent who has made efforts to learn English to a high standard, and has taken up a volunteering role supporting elderly people at a local community centre. She has a clear aptitude for community work, but is unable to develop this due to the ban on working for asylum seekers.
I will be seeking answers from the UK Government for my constituents and for an explanation as to why it continues to pursue a prohibitive policy that is both economic madness and morally reprehensible.
We know that permitting asylum seekers to work would allow them to integrate better into society, develop their English and make friends in what can often be a lonely and new environment. Many are professionals with skills they would love to put to use and which would benefit our economy. It makes complete sense to make this modest change to the immigration rules in line with other European countries. By changing the restrictions on working, we can restore asylum seekers' dignity and self-confidence, whilst saving money for the public purse in the long-run.
Alison Thewliss is the SNP MP for Glasgow Central