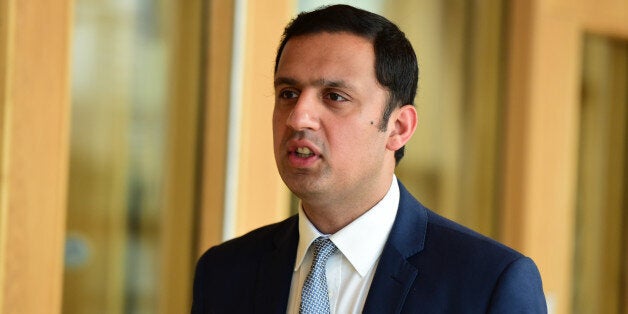 Next week marks the 20th anniversary of Labour's referendum on devolution, when voters overwhelmingly agreed 'there should be a Scottish Parliament'.
Labour is the party of devolution, and we will always be proud of the transformational change we brought about - free personal care, the ban on smoking in public places, free bus travel for pensioners.
But devolution has stalled under the SNP. We have a government obsessed with the constitution, seeking a fresh grievance at every turn and refusing to use Holyrood's powers to improve lives.
Nicola Sturgeon's programme for government this week may have had some headline-grabbing proposals, but it failed to address the crisis in our health service or the problems in our classrooms.
Under the SNP, our health service has been left on life support.
Nursing, midwifery and consultant vacancies are all up, while operations are being cancelled because our staff and the NHS are not being supported by this government.
In schools, we have 4,000 fewer teachers and Scotland is falling behind other countries in attainment levels.
These are the consequences of a government that cares more about flags and borders than schools and hospitals.
We need a government that uses its powers to actually deliver on a progressive tax system, that will scrap the unfair council tax, and address child poverty head on by increasing the level of child benefit.
A government prepared to use the powers to tackle Tory austerity, not just multiply it and pass it down to local government.
I want us to focus on creating a country that fights inequality and fights injustice wherever we see it.
That is only possible with a Labour government in Holyrood.
And that is why I am standing to be the next Scottish Labour leader and our party's nominee for the next First Minister of Scotland.
It is no secret that our party has been through tough times in recent years, but June's General Election revitalised us. Jeremy Corbyn's radical manifesto, For The Many, struck a chord with hundreds of thousands of Scots who are fed up with Tory austerity and SNP incompetence.
I was asked to stand by my friends and colleagues across the party who believe I can unite us as a movement in Scotland and ensure we work together to elect Jeremy as Prime Minister: putting Labour's vision for a fairer society into action across the UK.
But we must also be in power in Holyrood. Labour must never aspire to be a pressure group - it must always fight to be in power, transforming lives for the many. That requires leadership, experience and energy.
As First Minister I would prioritise our cherished NHS, fixing the workforce crisis the SNP has created, invest in education to ensure all children have the same opportunities in life, and refocus our economy so that it equips workers for the world of tomorrow.
I would put Labour values at the heart of Scotland's future.
I'm looking forward to the thousands of conversations I will have with party members and trade unionists across Scotland during this leadership election. I know they are desperate to see our party put its principles into practice. That's why in the weeks ahead I'll build a team, listen to views from across our movement, and set out a radical and realistic policy platform, and a vision for Scotland which will return Labour to power.
And I will address the hundreds of thousands of Scots who may not be Labour members, yet share our values and vision for a fairer Scotland.
Because Scotland needs a united Labour Party, ready to form the next Labour government.
Anas Sarwar is the Labour MSP for Glasgow and candidate for Leader of Scottish Labour