Taking your dog - or dogs in my case - out for a walk in the country is one of life's pleasures. And being able to let your dog off the lead to roam and explore is a great feeling for both.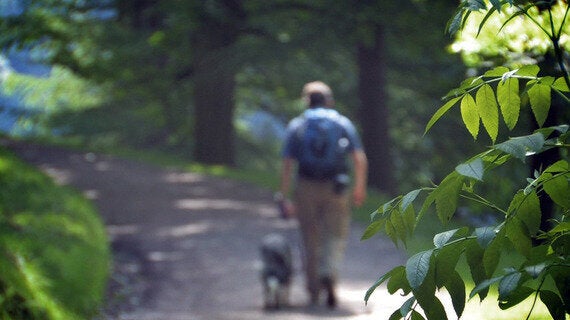 But, that degree of freedom requires a significant amount of control on the part of both the dog and the owner.
And things can - and do - go badly wrong.
Lake District National Park ranger Steve Tatlock said police were investigating an appalling incident where breeding ewes in fields near Bowness-on-Windermere had been savaged, leaving their ears badly torn and faces gashed.
He added: "Police are asking for information and in turn we are appealing to dog owners to take special care of their pets near sheep. Most walkers are sensitive to the needs of wildlife when out with their dogs, but the thoughtless minority can and do cause havoc.
"This is a very sensitive and important time. A dog chasing lambing sheep can cause them to abort and, in the worst cases, kill the ewe.
"Farmers have reported some sickening cases over the years and ultimately they have a defence for shooting dogs in the protection of their animals. This is obviously a last resort, but sometimes they have no other choice."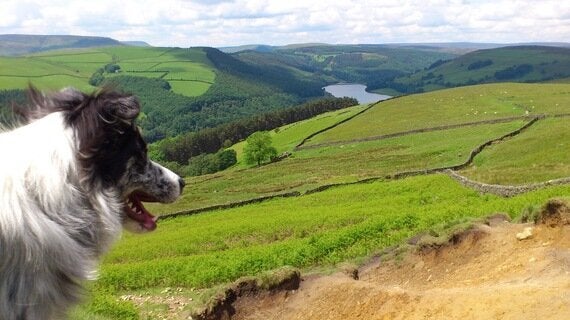 By law, in England and Wales, dogs must be controlled so that they do not scare or disturb livestock or wildlife. On open access land, they have to be kept on short leads from 1 March to 31 July - and all year round near sheep. There's also close supervision required on public rights of way. At the coast, there may also be some local restrictions to require dogs to be kept on a short lead during the bird breeding season, and to prevent disturbance to flocks of resting and feeding birds during other times of year. Similar legislation applies in Scotland.
Steve Tatlock again: "Lambing time coincides with ground nesting birds producing their offspring, which are also at great risk from attack.
"Species such as curlew, lapwing, snipe and grouse have nests disturbed by dogs and their chicks scattered. And once away from the nest, their chances of survival plummet. We've seen a worrying decline in numbers and must do all we can to protect them."
Steve added: "We want as many people as possible to enjoy our magnificent countryside. We just ask that a close eye is kept on dogs at such an important time for our animals and wildlife.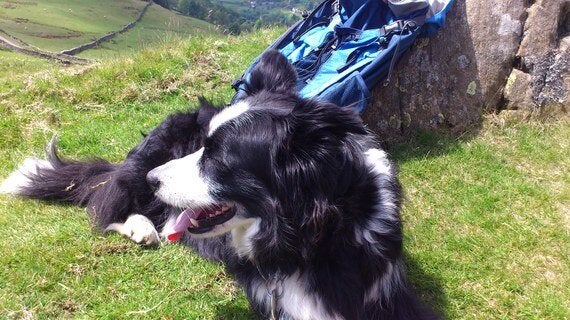 This doesn't necessarily mean putting all dogs on leads all of the time - but it mean effective control. So, if you can keep your dog in sight at all time, be aware of what they are doing and be confident your dog will come back to you promptly when you call, then there is no need to put them on a lead. But if you can not be confident they will return when you call, then a lead is the safest option for everyone.
If you do decide on a lead, perhaps one of the flexible leads will be a good idea - allowing your dog to roam away from you freely but you retain the control to bring them back to you when you need to.
Going out walking with your dog should be an enjoyable experience. Let's make it safe too.