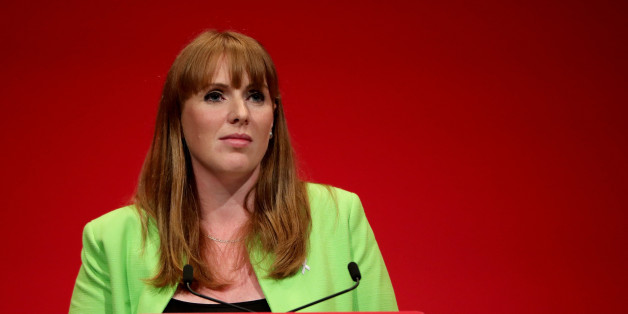 Christopher Furlong via Getty Images
Over the last six years the Conservatives have created crisis upon crisis in our education system.
We have a crisis in teacher recruitment and retention, more than half a million children being taught in classes over 30, tuition fees have trebled and continue to rise for university students and Sure Start centres have closed all over the country.
Many parents hoped that the Tories would keep their manifesto promise that "the amount of money following your child will be protected."
Well I can tell parents that the Tories have broken their promise.
The amount of money following our children into school is not being protected. In fact, the independent watchdog, the National Audit Office have told us that there will be an '8% real-terms reduction in per-pupil funding for mainstream schools between 2014-15 and 2019-20 due to cost pressures'. Other leading experts, such as the Institute for Fiscal Studies agree.
This reduction equates to a staggering £3 billion worth of cuts that the Department for Education is now forcing our schools to make.
Six organisations representing teachers, head teachers and support staff, have found that 98% of schools in England are going to be worse off as a result of the Tories' changes to schools funding. Almost every school in England now faces severe budget cuts.
Same old Tories, saying one thing but doing another.
If you don't believe me listen to Hugo Swire, Conservative MP for East Devon, who says the cuts are "entirely unacceptable". Or Graham Brady, MP for Altrincham and Sale West and chair of the powerful 1922 committee, who says "Every school in Trafford will lose funding".
Both are amongst an increasing number of Tory MPs who are shocked and concerned with this Government's cuts to school funding.
Meanwhile, the majority of schools are already operating in the red. In 2014/15, 60.6% of secondary academies were 'overspending'. Since 2011, the number of maintained secondary schools spending more than their budget has increased from 33% to more than 59%.
Despite this, many schools are still having to lay off staff. At the Public Accounts Committee on Monday, head teachers told how they have cut teaching to the 'bare-bones' already. Yet the Department for Education is demanding more cuts.
More cuts mean fewer staff.
Fewer staff means fewer teachers, with even less time to meet the individual needs of pupils.
Fewer teachers means an increase in class sizes, which are already too big.
Schools are now being forced to narrow their curriculum just to stay within budget. This limits the choice and opportunity for our children to follow their dreams.
Our children's education is at risk in the hands of this Tory government. Everyone agrees, except for Education Secretary Justine Greening and Prime Minister Theresa May.
Our children deserve better. They are the future of Britain.