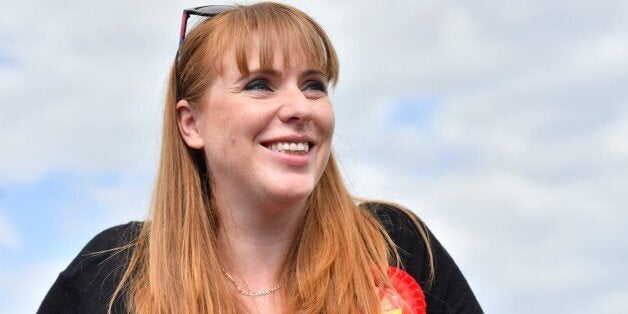 As a mother and a working woman, I know how difficult it can be to find decent, affordable childcare.
That's why I'm so proud to announce Labour's plan to provide 30 hours of high quality free childcare a week for all 2-4 year olds.
The shortage of childcare is now so great that the average parent in Britain is spending almost twice as much on part-time childcare as they do on food each year.
So when the Tories promised 30 free hours of childcare a week in their 2015 manifesto, many expected it to make a real difference.
But, like so many Tory promises, it has not been delivered.
We were told that 630,000 children would benefit from the policy, but that soon fell to 390,000, because the Tories tightened up eligibility criteria once they got into power.
Worse still, even those who are entitled to free childcare are not getting it.
Many parents I speak to find it near impossible to navigate their way through the system. And there often simply aren't the places available - only a third of councils say they will have enough this September, when 30 free hours is meant to be rolled out.
For many providers, it just doesn't make financial sense to offer free hours so they won't, leaving parents with a worthless entitlement they can't use in practice.
A Labour Government would do things differently.
Today, we set out our plans to build a truly universal childcare system, free at the point of use, just like our hospitals and schools.
Where the Tories have restricted free childcare to cut costs, Labour will give free childcare to all children of qualifying age, regardless of their parent's working status. And we will extend 30 hours of free childcare a week to all two-year-olds - a big increase on the 40% who currently qualify for 15 hours a week.
This matters because the gap between the end of maternity leave and when children start full-time school is a big factor holding women back at work.
No longer will parents be trapped in unemployment or under-employment because they can't afford childcare while they're at work.
And all parents and children will have the benefit of high-quality support in the early years - the time that evidence shows is most critical to a child's life chances.
Together, these changes will benefit an additional 1.3million children and their families.
Perhaps more importantly, unlike the Tories, we have also set aside the funding to actually deliver on our promises.
We will invest to expand the number of childcare places over the next parliament, and simplify the system so that everyone gets the childcare they're entitled to.
Every child deserves the best start in life, and we are committed to making sure they get that.
Angela Rayner is the shadow education secretary and Labour candidate for Ashton-under-Lyne