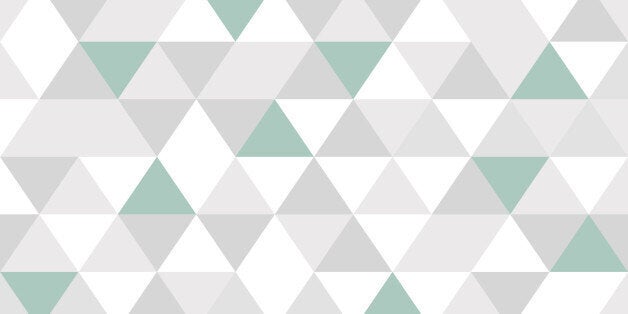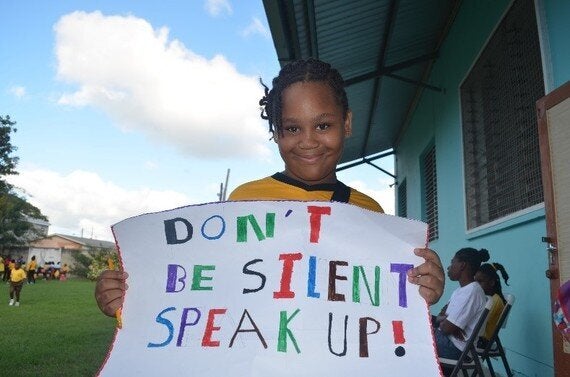 Girl Guides across the world are speaking out against violence (WAGGGS)
Wherever you live in the world, school is meant to be a sanctuary. A safe space where you can learn, make friends and figure out your place in the world and who you want to be. It should be the last place where girls and young women have to live with harassment and the fear of sexual violence.
Of the 2,000 young people from 60 countries across the world who took part in our recent poll, over two-thirds said the threat of sexual harassment was a major problem for girls in their school, university or college and more than half said it stopped them from studying or taking part in hobbies.
This is not an issue confined to just one or two countries; it is a global-wide phenomenon that cuts across different cultures, beliefs and societies.
In the UK, a report by the Commons Women and Equalities Committee found that 29% of 16 to 18-year-old girls had experienced unwanted sexual touching at school while 71% of pupils regularly heard girls referred to as "slag" or "slut".
These statistics back up UK Girl Guides own research into the issue through their Girls' Attitudes Survey, which found that 75% of girls and young women said anxiety about potentially experiencing sexual harassment affects their lives in some way.
In Togo, insight from volunteers at the UN Volunteers Programme (UNVP) suggest that girls being sexually harassed or raped at school is a huge problem with many falling pregnant as a result and dropping out of school, taking away any chance they had of a brighter future.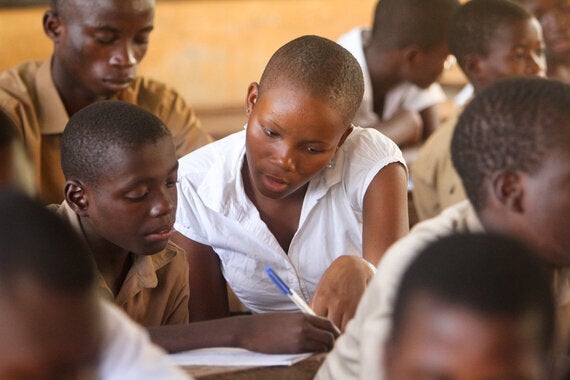 Girl Guides in Togo are training volunteer teachers on the issue (UNVP)
The UNVP is now working alongside a group of Togolese Girl Guides to train 500 volunteer teachers using the skills and knowledge they have gained from their local guiding group on how to tackle violence. Most teachers are older men who would typically dominate the conversation, but these sessions are providing girls with a safe space to challenge those views.
And in Malaysia, Girl Guide volunteers who are also teachers tell us that although the number of reported cases of dating violence in schools is low, from their own experience in schools they believe that the issue is widespread and affecting girls as young as twelve.
As a result of this kind of awareness, Girl Guide leaders are doing talks in schools and training teachers on the Voices Against Violence Curriculum - WAGGGS' and UN Women's non-formal education programme, designed to help girls better understand what violence looks like, challenge stereotypes and know their rights
Girls are also encouraged to create posters to put up in schools to engage boys and young men in their work. Next year their ambition is to run roadshows with the police force to help spread the message beyond the school gates.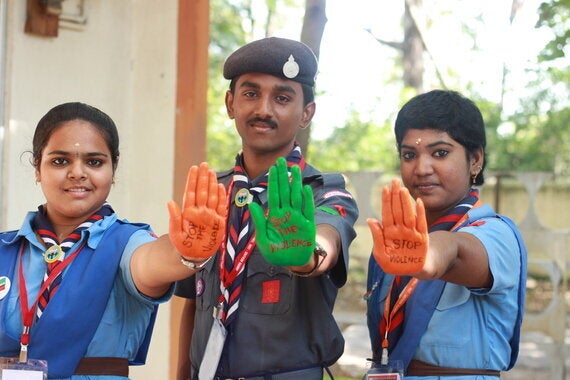 Girl Guides in India are involving boys in the fight against violence (WAGGGS)
For some who are not actively involved in the Girl Guiding Movement, it may come as a surprise to hear that we are playing such a prominent and vocal role to defend the right of girls and young women to be safe from violence and trying to find solutions to prevent it. I have often found during my time as Chief Executive that people's perception of what Girl Guiding is about can be quite different to the reality.
But as the world's only Movement for every girl and any girl, with 10 million members spanning 146 countries, we are uniquely placed to help tackle issues affecting girls and to work with them to find culturally sensitive solutions at a grassroots level across schools, communities and wider society.
Violence against girls and young women is not inevitable. But this is not a problem that Girl Guides and their partners across the world can change on their own. Everyone can take action to help end it.
To mark the UN's 16 Days of Activism campaign, WAGGGS is sharing #16ways in #16days, in which young people can tackle gender-based violence around the world.
To mark day seven we are encouraging everyone to speak out to ensure girls and young women are treated equally in their schools, colleges or universities.
If a young girl can challenge the voice of an older male teacher in Togo, we hope you can take a couple of minutes to make your voice heard too.
16 Days of Activism is used as a point in the year for individuals and organisations around the world to call for action to end violence against women and girls and for the protection and promotion of the rights of women and girls.
Popular in the Community