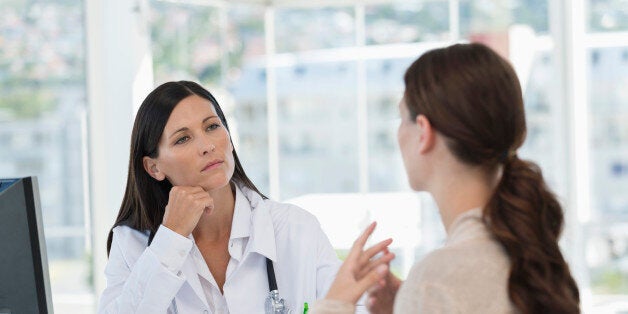 Think back on your undergraduate studies. Like many, you might want to go back and teach your younger self what you know today. What if someone could have guided you through your decisions and experiences at the time?
Mentoring has a huge potential to transform, and maybe even more so during this confusing time in your life. Universities are catching onto the value of mentoring and we increasingly see mentoring programmes designed to help students succeed. So what are the different mentoring models for undergraduates? What do participants get out of it? And what does the future of student mentoring looks like? We're on the brink of a student mentoring revolution - so how can universities get it right?
Successful student mentoring goes beyond academia
I asked Mirna Rossi, a graduate of the University of the People who participated in the university's mentoring programme during her undergraduate studies, about her thoughts on the programme. "It was a very positive experience for me. My mentor was fantastic - she was especially good at helping me to link the courses with practical experience."
The mentoring programme at the University of the People gives students one-to-one guidance from a relevant industry professional. Students gain insight into potential career paths, and how to develop the skills they need. The programme builds a bridge between students and the professional world.
This does not mean that mentors should be considered solely as a type of career advisors. Mirna believes that one of the most important factors that led to the success of her mentorship was that she shared important life experiences with her mentor. "For example, like me, she had also attended university while raising a family at the same time."
Mentoring students is no one-size-fits-all
It is important that mentor matching is made to suit students' unique situations and aspirations. This might be why universities often approach alumni as mentors. Alumni have made career progression but can still relate to life at their alma mater. Suitable mentors may also be found among teaching and research staff, or even among student peers.
All mentoring schemes do not have the same aims. Many are designed in the same style as the one Mirna participated in - intended to support students in their career planning and progression. Others, such as the scheme at the University of Reading, aim to support students in more holistic way - from anxieties about settling into university life in first year, to the nerve-wrecking process of finding a graduate job.
There is also the peer-based model, such as The Student Mentor Scheme at Cardiff University. First year students are matched with fellow undergraduates who guide them into university life. Peer-based and professional mentoring schemes can often be found at the same university.
For any mentoring scheme model, technology is required to scale the matching process. For academic institutions and other large organisations reliable mentoring software is a prerequisite for sustainable success. Software developers like VeryConnect are becoming more and more interested in finding digital solutions to help mentoring schemes succeed.
Mentoring is a two-way-street
No matter the nature of the program, mentoring can be a positive and transformative experience for both mentor and mentee. A study conducted by Aston University showed that 75% of undergraduate mentees thought that participating in a mentoring scheme had helped them to integrate into their chosen university. 70% agreed that it had helped them to make the most of the opportunities presented to them during their studies.
An article from Business Quarter highlights the mentoring programme at Leeds Trinity University. It explains that mentors also can benefit from supporting undergraduate students. For example, mentors get an opportunity to stay connected with their alma mater and can reflect on the lessons learnt during their career path.
Mirna Rossi agrees that the benefits of mentoring are shared, but emphasises that so are the responsibilities involved.
"Undergraduates need to know that they must take the initiative with their mentor. They cannot simply stay passive, waiting for the mentor to guide them. To make it work, the student must be an active participant, giving details of his or her goals and what he or she wants to learn. Students must trust their mentors, but they cannot just wait for these things to happen."
Mirna believes that this is exactly what universities must make clear to students in order to facilitate and encourage successful relationships between undergraduates and their mentors.
"Mentors can help students find their path, but they are not meant to hold the student's hand and guide them down the path."
The future is bright for student mentoring
Mentoring programmes offer an effective way for students to gain insights into the professional world, and help to navigate the confusing undergraduate years. It's clear that universities increasingly value how mentoring can boost their students personally, academically, and professionally.
This post was originally published on the VeryConnect blog - also check out this post about mentoring PhD students for more insights on mentoring!
Related