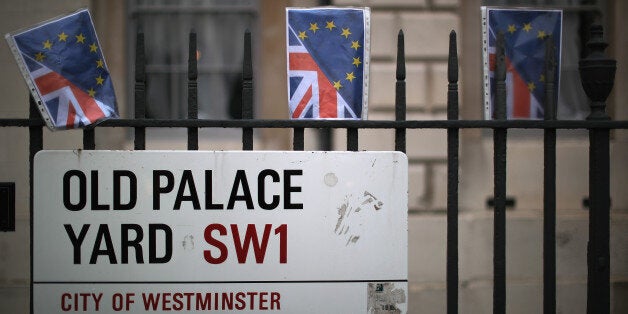 They say a week is a long time in politics - and never was it more true.
Although the referendum result was not the one I campaigned for, I fully accept and respect the democratic wishes of the British people. The most important thing now is that we pull together as the Conservative Party and as a nation and work to get the best possible deal for our country.
The future is unclear - but we must unite to get the best for Britain.
There is a long road ahead and anyone who pretends to have the road map or purports to tell you exactly how the process of withdrawal from the EU will work, is spinning you a line!
The presidents of the EU Parliament and Commission, Martin Schulz and Jean-Claude Juncker, are hasty and rash in their bullish claims that the clock should start ticking immediately on the UK's departure and instructing the Commissioners not to talk to anyone until formal negotiations begin.
There is no reason why informal discussions cannot start now to sound out priorities, preferences and pre-conditions. That will help things go more smoothly when the real business starts. The important thing is not when this is all concluded - but how.
At the heart of the negotiations will be trade and the economy and we must aim for a win-win outcome that benefits businesses on both sides of the Channel and allows them to thrive and thus preserve jobs.
It is Britain's decision alone to invoke Article 50 of the Lisbon Treaty and it is our Government who will decide when to do so.
For as long as we are in the EU, your MEPs will continue to represent you in Brussels and to help our constituents. As your elected politicians we now also have the task of helping our ministers and diplomats achieve a smooth withdrawal from the EU on the best possible terms for our country.
I still believe fervently in the inherent strength of Britain, its people and its economy and I am confident it will win through. That is what I will be striving for during the rest of my time as an MEP.