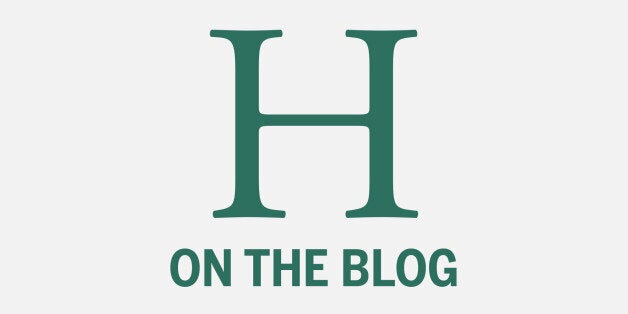 Unless you've been living under a rock for the past few years, you will already be familiar with Caitlin Moran (pronounced Cat-lin, in case you're wondering). Star columnist of The Times, strident feminist, and undisputed queen of the Twitterverse, Moran has cemented herself in the nation's psyche as the alternative poster girl for the modern woman. Indeed her recent book, How to Be a Woman, is still lurking at the top of the bestseller lists, having conquered the charts immediately at the book's release in June. Part biography, part feminist manifesto, How to Be a Woman offers its readers a long and unflinching look into the something we rarely get a chance to talk about: the truth about being a woman.
I am so tired of movies promising to show us 'the truth about women and friendship' (ahem, Bridesmaids) or worse, the ridiculously overdone exploration of 'what women want' (answer: every woman is different and most of us don't have a bloody clue). 90% of the women we see on our televisions are airbrushed versions of the same thing: skinny, attractive, often neurotic women. Even the movies which claim to explore the real nitty gritty of womanhood are nonsense, with Hollywood failing to find the balance between the saccharine (anything with Katherine Heigl in it) to the downright disturbing (Basic Instinct, anyone?). So it makes a nice change when someone comes along and actually tells it like it is.
What a relief to see a woman discussing *gasp* masturbation with the same frankness as discussing dishwasher tablets. How refreshing to hear someone talk about periods without the sole intention of selling tampons or complaining about cramps. Moran even goes as far as proclaiming that the bush is back, adding her belief that a woman's pubic hair should resemble: "A lovely furry moof that looks - when she sits, naked - as if she has a marmoset sitting in her lap." (If that doesn't have you laughing like a loon, nothing will.) But it's not just her frankness that makes Moran a modern woman's hero, it's that she really believes everything she's saying.
Feminism has gone in and out of fashion for years, which is obviously ridiculous and clearly shows that there has been a fundamental lack of understanding somewhere along the line. As Moran implores her readers, "What part of liberation for women is not for you?" With so few women identifying themselves as feminists, and so many children idolising the likes of Katie Price, it seems the future generations of women are doing themselves out of the equal rights that were fought for them. Women suffer so much pressure to look and be a certain way, that we forget our freedom. We forget that it is our choice whether or not to have children, that it is up to us to choose our ethics, that we have the free will to say, no, actually I won't be going for a Brazilian thank you very much. And though most of us know these things deep down, thank God we have someone as loud as Caitlin Moran there to remind us. It is so easy to assume that the pressure cooker of our lives is the way it has to be, but it's not. You can choose whatever you want, whether it's the size of your pants or whether or not to have an abortion.
Growing up poor as the eldest of eight children, Moran, grew up with unflinching exposure to the grittier sides of life. Does that make her more qualified to tell us how to live our lives? No, but it does give her a damn sight more perspective that most of us. From a tiny flat in Wolverhampton to a cosy North London house with her young family, Moran has seen an awful lot of the spectrum in her time.
So three cheers for Caitlin Moran! Long may her honesty, frankness and strident feminism continue to permeate our lives. And thank goodness we finally have a woman who is prepared to stand up and tell whole truth, big pants, spotty bums and all.